Possible Nurses Strike At Brigham And Women's Hospital Averted
04:04
Play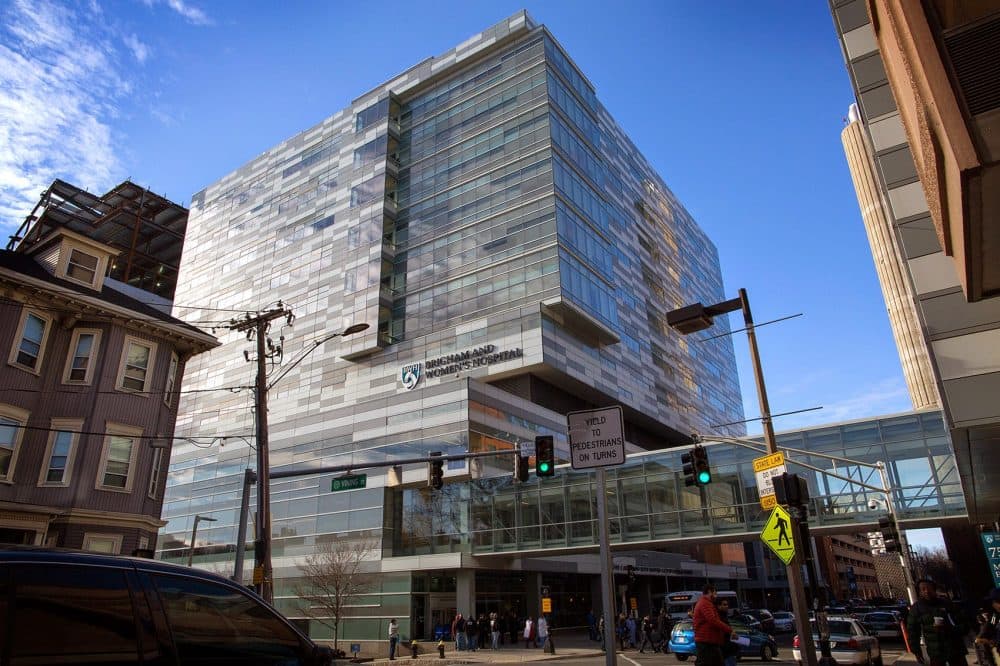 This article is more than 4 years old.
Nurses reached a tentative agreement with Brigham and Women's Hospital early Sunday morning, averting a walkout planned for Monday.
The hospital had been preparing for a strike by canceling appointments, transferring patients and training nearly 700 replacement nurses. It would have been the first nurses' strike in Boston in more than 30 years.
But early Sunday morning, the Massachusetts Nurses Association (MNA), the union representing the 3,300 Brigham and Women's nurses, and the hospital, reached an agreement. It resolves disputes over wages, health insurance, staffing and security.
Both sides say they might not have reached a deal without the intervention of Boston Mayor Marty Walsh. Union and hospital officials say Walsh, a long time union leader, called them several times Saturday, to broker a final arrangement.
"Any interruption to patient care is too great to risk," Walsh said in a statement. "It was critically important to the hospital, workers and patients that a strike be avoided."
Here are some key points of the deal that will be put to a vote of union members in the coming weeks:
On wages, the 52 percent of Brigham nurses who are not yet at the top step for seniority would see a 17 percent rise in wages during the three-year contract. Nurses who are at the top step, meaning they've been at the Brigham for 18 years or more, would see a 4.5 percent increase over three years.

We got "about half of what we were initially asking for, but I think that says that our patient care issues and safety issues and security were really our priority" said Trish Powers, who chairs the MNA's bargaining unit at the Brigham. "The hospital tried to portray us as greedy nurses, and that's just not the case."

The hospital had said that with revenue rising just 1 percent annually, the union's initial proposal of a 4 percent across the board yearly increase, in addition to the step raises, was unreasonable and inequitable compared to raises given other employees.

On health insurance, there will not be any changes. The hospital had proposed enrolling new nurses in a plan that could change yearly. The nurses wanted to keep health insurance as a fixed benefit that could not be negotiated outside the contract.

On staffing and patient safety, the union says the hospital agreed to nurse staffing levels in the thoracic unit that will ensure vigilant care. The MNA also fought a requirement that nurses in the ICU begin carrying a mobile alarm device. Nurses say they must maintain a one-to-one nurse-patient ratio in the ICU and worried the hospital would say that with the device, they could care for more than one patient at a time.

Throughout the negotiations, Brigham administrators defended the hospital's reputation as a pioneer in areas of patient safety and security.

On security, the union says its members are not prepared to deal with active shooter events as occurred in the tragic death of former Brigham physician Dr. Michael Davidson. The union says the new contract includes more panic alarms, more training and signs at entrances reminding visiting that weapons are prohibited.

The hospital, while agreeing to these terms, says these steps would not have prevented a targeted shooting as happened with Dr. Davidson.

The MNA did bring forward some good ideas," said Dr. Ron Walls, Brigham's chief operating officer. "I just think that the idea of exploiting the idea of that particular event is close to unconscionable."
Nurses say staffing and security were the last and most difficult issues to settle in this contract.
"I hope this is a lesson for other negotiations that are occurring right now because we have to take both issues very seriously," said Judith Shindul-Rothschild, associate professor of nursing at Boston College.
Shindul-Rothschild, who was president of the MNA in the early 1980s, says nurses are subjected to more violence in the workplace than any other group of professionals in the U.S.
"To have an unsafe working environment, or one that nurses perceive as unsafe, is demoralizing to a degree that is difficult to put into words," she said.
Hospital officials were incensed by word that the union coordinated the timing of the proposed strike to make finding replacement nurses more difficult. They say they couldn't understand until now why the union set the June 27 date and delayed talks for months, not seeming to be in any rush to settle.
Both sides acknowledge that this contract dispute has damaged relations within the hospital. And no one disagrees about the importance of doctors, nurses and other medical staff working together, as a trusting team, to deliver quality patient care.
The hospital's CEO, Dr. Betsy Nabel, has been speaking with organizational behavior experts about how to help the staff heal from this experience.
"We are hopeful that memories are short and that we will all work together to provide the best care possible for our patients," Nabel said on Friday.
But Powers, with the nurses union, said relationships with the hospital administration have changed forever and the onus of repair is on them.
"We took the high ground," Powers said. "We never got into bullying and threatening. What went on internally with the Brigham is pretty much, um, a lot of damage was done and shame on them."
Walls said the hospital will bring in outside experts if necessary to make sure everyone pulls together in what both he and Powers call "the Brigham way."
"It's a bit like a fight in the family," Walls said. "There are some wounded emotions in various pockets around the hospital, but I am very confident we will get there and we will get there relatively quickly."
The hospital declined to say how much it has spent to bring in nearly 700 replacement nurses, train them to be ready to work inside the Brigham, house them and pay them top wages. Hospital officials say they will not have to pay for the full five days of wages anticipated if the strike had occurred.
The Brigham had dropped the number of patients in its care from 790, on average, to below 450. Early Sunday, surgeons and other medical staff began contacting patients to schedule postponed procedures. The hospital expects to be back to a normal volume of patients by the end of the week.
Listen to Martha Bebinger discuss the new contract on WBUR's Weekend Edition by clicking the audio player above.
This article was originally published on June 26, 2016.
This segment aired on June 26, 2016.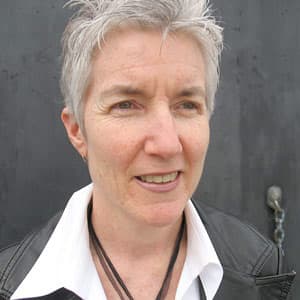 Martha Bebinger Reporter
Martha Bebinger covers health care and other general assignments for WBUR.