Study Finds More Chemical Causes For Concern In E-Cigarette Vapor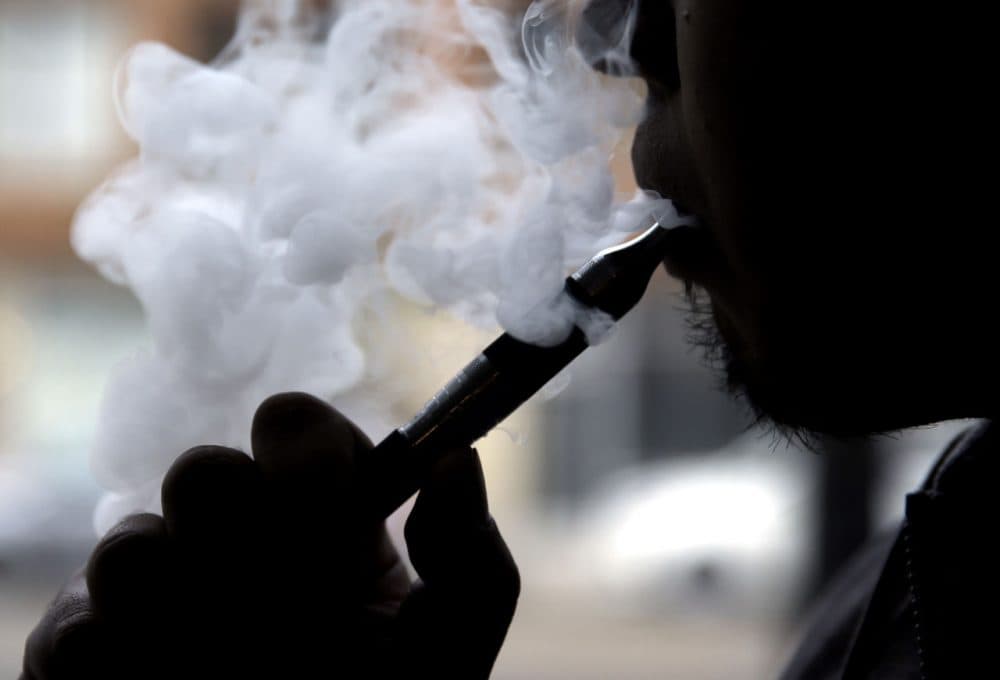 This article is more than 4 years old.
As the debate over the safety of e-cigarettes smolders on, one new study suggests their vapor contains even more chemicals than previously thought, though at varying levels depending on the heat and age of the device.
Dr. Hugo Destaillats and his team at the Lawrence Berkeley National Laboratory identified two new probable carcinogens previously not thought to be in e-cigarette vapor: propylene oxide and glycidol. The "probable carcinogens" category also includes red meat and fireplace smoke.
The chemicals come from the solvent — a mixture of propylene glycol and glycerin — used in virtually all e-cigarette liquids.
Propylene glycol and glycerin are considered safe for food (and are used in smoke machines) but little is known about their effects on the respiratory system as a vapor.
E-cigarettes use a coil to heat up and vaporize a liquid, usually containing nicotine, which users then inhale. Some devices use one coil, while others use a double-coil. The researchers found that using a single coil to heat up the liquid increases the amount of dangerous chemicals found in the vapors. The team saw one chemical increase tenfold in it's concentration.
"The choice of the device has a very important effect on emissions. The one with two coils had lower temperatures and produced significantly lower emissions," explained Destaillats.
The researchers also found that as the e-cigarette aged, the vapors it released had more of the suspicious chemicals in them, possibly stemming from "coil gunk," a brown sludge that can accumulate on coils.
The researchers only looked at two different types of e-cigarettes and three different types of liquids out of hundreds on the market, but Destaillats says he thinks the findings are a good indication of emissions for a variety of e-cigarettes.
The findings, if borne out, suggest that e-cigarette users may be able to reduce some of the health risks of vaping by using dual-coil devices at lower voltages and cleaning the devices when they get gunky.