Former Medicare Chief Berwick Backs Clinton's 'Medicare For More'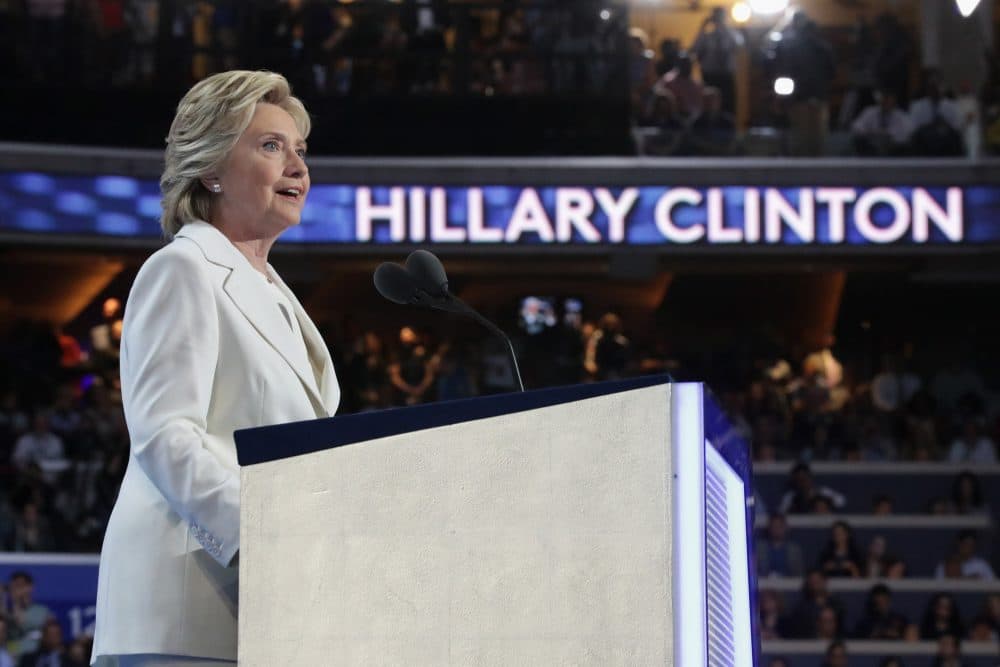 This article is more than 4 years old.
It's an unwelcome rite of middle-age passage: Unsolicited, you get a membership card from the AARP, the graying-set juggernaut formerly known as the American Association of Retired Persons. "No! I can't really be 50!" you exclaim as you dump the card into the trash. "And anyway, how did they know?"
Then another one comes in the mail. And another. ("And how did they know I threw it out?") Until finally you're ready to own it — the being-50 thing, whether you join AARP or not.
Here's a thought: Would we reach that acceptance faster if we also got the option to join Medicare, the federal health insurance that usually starts at 65, in our 50s?
Because that's among Democratic presidential nominee Hillary Clinton's central health care proposals: that Americans 55 and over be eligible to buy in to Medicare. She didn't mention it in her acceptance speech Thursday night, but she's been publicly floating it since May, and The New York Times called it a "step to the left" (in the Bernie Sanders direction) on health care. NPR fact-checks the idea here and The Atlantic analyzes whether it might be a good deal for consumers here.
The proposal is already drawing some push-back from left  -- "Medicare bandage" — and right — "insultingly unserious."
I checked in with Dr. Donald Berwick — former overseer of Medicare and 2014 Democratic candidate for Massachusetts governor — for his assessment. Here's what he told me:
So what do you make of Hillary Clinton's 55-and-up Medicare proposal? 
Medicare is a highly successful program. It's probably one of the most popular government programs we've ever had, and she's proposing to make it available to more people by allowing an opt-in for people down to age 55. Which is not actually a new position for her. She espoused that position as far back as 2008. But she's clarified it. And anything we can do to offer more affordable care and coverage to more people, especially vulnerable people, I'm for, and she's for, too.
Is it feasible?
I think it's more than feasible. For one thing, between 55 and 65, people are healthier than they are when they're on Medicare itself, and so they will not be as expensive as the Medicare population itself. It also would give Medicare coverage the opportunity to work upstream. Let's say there's a 56-year-old who has high blood pressure, who will have a stroke when they're 70 if we don't get that blood pressure under control. Now, with this public option, Medicare could actually work on a broader array of threats to their health.
Could age cohorts be added until we end up at Medicare For All?
I think publicly supported insurance -- Medicare and Medicaid -- are highly successful programs, and personally, I believe the more we can expand availability, the better. We have a very, very complicated private insurance system, and it would get a lot simpler if we had a public option available to our public.
And I think they would choose that option. I think they would find it very attractive. And I think, by the way, that it would pressure private insurance to be more patient-centered, more conscious of the costs they're thrusting on people, more likely to act in the interests of the people they're covering instead of trying to avoid covering the people who need the coverage the most.
Could it be affordable?
Medicare is far more affordable than private insurance options, dollar for dollar. Mainly, the administrative costs are far lower. In Medicare, we probably are spending perhaps 3 or 4 percent of the total premium on administration. Even under the Affordable Care Act, private commercial insurers get to spend up to 20 percent of the premium on administration. So public insurance, the public option, is actually much more efficient. Much more of the money actually goes to where it should go, which is care. So I think it's a very efficient option.
You got into hot water in Washington for saying out loud that you liked Britain's National Health System. How do you think this '55-and-up' option will play politically?
First, let's distinguish between national health care systems that deliver care — like, for example, the VA or Department of Defense does — that's not on the table right now. We have a largely private health care system through which hospitals and doctors that are not public employees give most of the care people get. That's not proposed to change.
We're talking here about public financing of care. And yes, I think it is and can be very successful, and I think we're learning our way into it: The success of Obamacare in covering far more people; the role of the government in providing the exchanges — which now give access to lower-cost premiums for most people, and access to people that couldn't afford care otherwise — show the success of publicly financed health care.
But how about popularity?
I think there's a lot of misinformation and people might be confused, but look at it this way: Try and take Medicare away from the American public. You couldn't do it. No one's going to go there. It's extremely popular. And if we expand Medicare, as Secretary Clinton is proposing, to a younger population, I think it will be just as popular there as it is for elders.
Middle-aged readers: Would you be interested?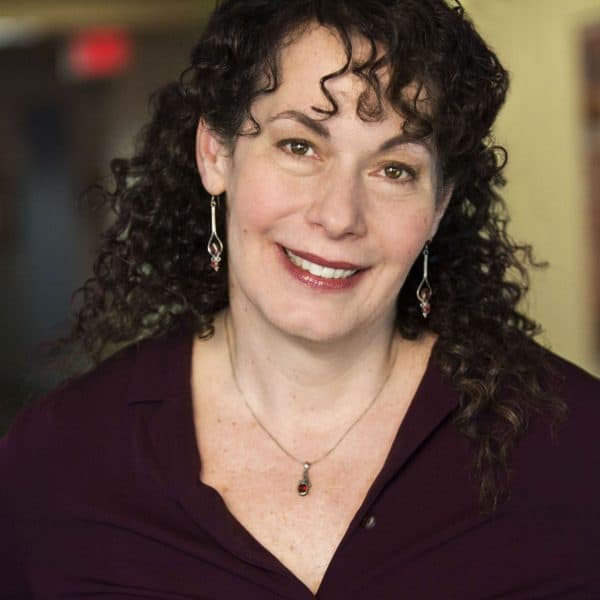 Carey Goldberg Editor, CommonHealth
Carey Goldberg is the editor of WBUR's CommonHealth section.