Opinion: Boston Teaching Hospitals Are Taking 'First Steps' Toward More Collaboration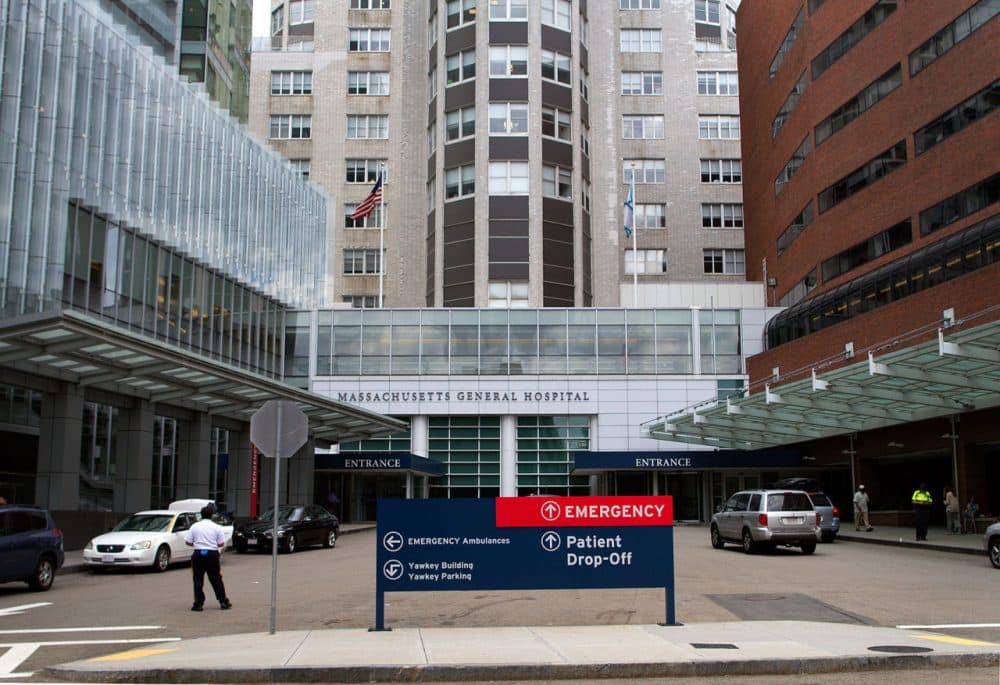 This article is more than 4 years old.
Competition among Boston hospitals is sometimes fierce, as Michael Anne Kyle and Lauren Taylor pointed out in their recent CommonHealth opinion piece, "Please, Boston Nonprofit Hospitals, Can't You Join Forces Instead Of Competing?"
Hospitals here in Boston, and through the country, compete on attracting patients, staff and research funding. But when it comes to identifying and addressing the unmet needs of the most vulnerable in the city, members of the Conference of Boston Teaching Hospitals (COBTH) recognize the value in working together.
COBTH is an organization of 14 Boston-area teaching hospitals, 12 of which are located in the city of Boston. (Of those, nine are nonprofit, two are for-profit and one is a public hospital.)
Together, many members of COBTH are collecting data in common, conducting community meetings collaboratively and working to identify a common issue to address  --  with our public and community partners  -- to have a more powerful impact across the city.
These are important first steps in what we hope will be a continued process to collaborate around community health needs assessments and — more importantly — around improving health in Boston. And it's worth noting that our collaboration goes far beyond regulatory requirements and is driven by an interest in partnering with others to make a collective impact.
But this process was not born overnight. It began two years ago. In the fall of 2014, not-for-profit teaching hospitals in Boston, through COBTH's Community Benefits Committee, began working together on community health needs assessments.
With both state and federal requirements - through the Attorney General and IRS, respectively - there were many factors to consider when conducting a collaborative needs assessment. First and foremost was timing: While some Boston hospitals were on the same three-year cycle for conducting their needs assessments, others were not. Hospitals worked to get on the same cycle. For example, Massachusetts General Hospital conducted its own full assessment in 2015 and is doing it again in 2016 in order to get on the same cycle as most of the other hospitals.
We undertook a process of meeting monthly to share information and begin to figure out how we could collaborate. We recognized that in many instances we were assessing the needs of the same neighborhoods. For example, sometimes hospitals would conduct focus groups during the same period of time in the same neighborhood, which puzzled and frustrated communities.
We also realized that there was significant overlap in our areas of focus such as violence, chronic disease, and access to care. And while working together seems obvious, truly collaborating requires trust and cohesion which is a critical piece we have built with each other over these two years.
Hospitals recognized that the first way to more efficiently utilize hospital resources and community members' time would be to conduct joint community forums to get information directly from neighborhood residents on issues impacting their lives. Working with the Boston Alliance for Community Health and neighborhood coalitions in Roxbury, Mattapan, Jamaica Plan and Dorchester, a number of hospitals conducted joint focus groups earlier this year.
By using the same set of questions in all of these focus groups —  in these neighborhoods and throughout the city — hospitals were able to get a more accurate and consistent assessment of neighborhoods' needs. While there are some real differences neighborhood to neighborhood,  violence, chronic disease and issues related to poverty such as education and employment emerged as cross-cutting themes.
In addition to working together on conducting joint community forums, hospitals recognize the importance of quantitative data, like rates of chronic disease such as obesity and asthma, in any successful needs assessment. We documented the many sources of data used by hospitals and recognized the duplication and inefficiency. For example, many of us asked for similar data on demographics, disease prevalence and social determinants of health, such as housing quality and food access, from the Boston Public Health Commission and the Massachusetts Department of Public Health. We have made progress in streamlining that process.
With the understanding that — to make true progress on improving community health — no entity or sector can do it alone, COBTH took the lead in convening key stakeholders in the health of the community, including health centers, city and state health departments, health plans, foundations and regional planning agencies to share our progress and expand the conversation to others who share a common goal of building healthier communities.
All of these organizations play an important role, and we could all benefit from sharing information and working together on health assessments, best practices for reaching vulnerable populations and programs that have shown positive impacts on health.
COBTH hospitals have made considerable progress over the past two years: We are conducting joint focus groups, collecting common data elements and will be identifying an issue to address together over the next few months. We are confident that working together, we can make real progress toward our common goal of building healthier communities.
John Erwin is executive director of the Conference of Boston Teaching Hospitals.
Joan Quinlan is vice president for community health at Massachusetts General Hospital and co-chair of the Conference of Boston Teaching Hospitals' Community Benefits Committee.