In Memoriam: A 'Very Bright Light' Who Wrote About Life With Cancer, Invited Others To Shine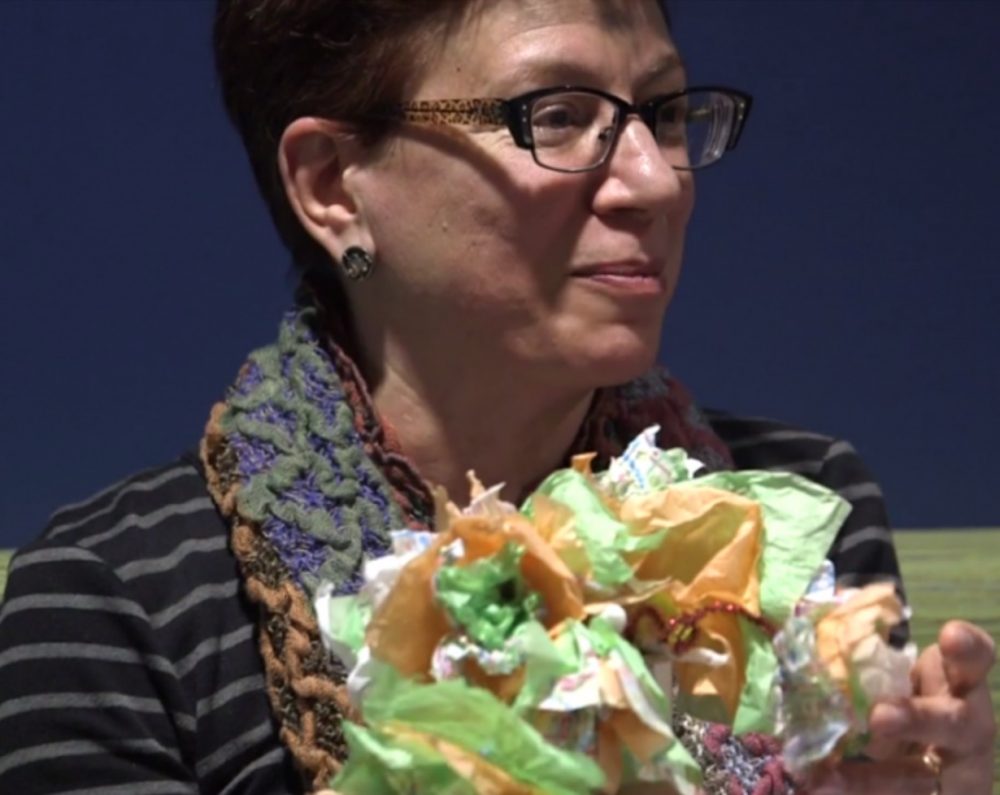 This article is more than 4 years old.
Thank you, Marie.
CommonHealth mourns the passing of Marie Colantoni Pechet, whose beautiful writings about life with cancer — and just life — expressed an extraordinary spirit and were an honor to publish here.
In the final post on Marie's Facebook page, her friend, Anna Huckabee Tull, writes: "She brought her own light into whatever darkness she found herself surrounded by, and consistently invited the light of others to shine as well."
More from that post:
As most of you know, Marie had cancer. But what many of you may not know was that almost nine years ago, when this diagnosis came through, her doctors estimated that she had, at most, eighteen months to live. Marie outlived all norms, estimates, and expectations. She outlived almost everyone she was in a support group with. She was featured on an NPR panel as an example of someone living exuberantly with cancer. I asked her many times about what it was that helped her to keep going, so full of life and with so much to offer to so many. She said a strong driving factor was how important it was to stay present for her children--those boys so beloved by both her and [her husband]--as long as she possibly could. She kept setting new milestones: "make it to this recital, this poetry reading, this graduation..." And somehow, with those purposeful goals laying out in front of her, she kept hitting the marks, long past the point where doctors predicted she would or possibly could.

Additionally, she told me that perhaps part of her longevity was that she developed a heightened ability to start seeing little miracles everywhere, all around her. As her journey began to crack her open in new ways, she started asking to be able to see more wonderments, and to benefit from that new level of seeing. I think this choice to see more of the beauty was a fundamental part of what made Marie vibrant in a very unique way, even throughout the most intense of the challenges.

Finally, she told me that her decision to dare to create a voice in this world, through her blog and group emails, woke something up inside her and made her feel stronger, clearer, more connected, more brave, and perhaps most importantly of all, more supported and worthy of that support. Any of you who have followed her blog, or even just visited it from time to time, know that Marie was a very bright light. In the most challenging and debilitating of circumstances, she kept looking--and finding--the moments of serendipity, the coincidences, and the instances of quirky, unexpected, sweet upliftment that surround us all, all the time, when we remember to look.
Marie's CommonHealth posts began with this one, published by Rachel Zimmerman, her friend, in 2010, when Marie was 47: "A Mother Savors Life While Battling Cancer." An excerpt:
As a mother to two young boys who love to watch movies, certain lyrics tend to run through my head, like Chitty Chitty Bang Bang we love you! or You've got a friend in me…. from Toy Story.

Since my most recent cancer diagnosis, the lyrics that stick in my mind are from Frosty the Snowman:

Frosty the Snowman
Knew the sun was hot that day
But he said let's run and we'll have some fun
Now, before I melt away….

I was initially diagnosed with colorectal cancer when my sons were 1 and 4 years old. At that time, we put our lives on hold for an entire school year while I had surgery to remove part of my colon followed by chemotherapy to kill any remaining cancer cells. Our lives revolved around my healing, and any treatment that might make me well again — like acupuncture or sleep — took priority. While I missed doing many activities with the kids, my husband and I decided that the trade-off would be worth it in the long run.

After nine months, I completed chemotherapy. There was no sign of cancer, and I returned to living my life.

Like many people, being diagnosed with cancer shifted my view on what was important, and I swore that I would never again take life for granted. But one of the beautiful things about living life as a healthy person is that you do get to take it for granted. So, as I returned to health, I also returned to doing all the things that I swore I would never do again. I became easily annoyed with other drivers, got impatient with the kids, juggled too many commitments, and spent time doing things out of obligation rather than joy. Still, this made life feel comfortable and normal, and there seemed to be security in that.

Of course, security is an illusion, and almost a year later, we saw the first signs that the cancer had returned.

Like a lot of bad news, it was delivered over the phone. Though the doctor primarily called to have me repeat a blood test, the request gave me an ominous feel in the pit of my stomach.

I hung up the phone and sat in the kitchen, looking out the window at my boys, now almost three and six years old, playing in the backyard. It was a warm spring day in late May, they were running and laughing, and I realized that, more than anything, I wanted their life to continue that way.

I also realized that I wanted a planter on our back deck, and now seemed like as good a time as any to get it.

I called the boys — we were going on an adventure!
You can read the full post, and hear Marie speak in an interview with Dr. Annie Brewster, here.
Excerpts from later posts:
"My Cancer And Lisa B. Adams': Don't Let Anyone Write You Off"
For a long time, I lived a fun life with a great job, a handsome husband and beautiful children. I wore fabulous clothes and went to fun parties and trendy restaurants. I exercised and ate healthy foods and had a positive mental attitude, which I believed contributed to my privileged life.

In that life, illness didn't happen to me. It didn't happen to most of my social circle or my family, and, other than the rare accident, death was something that happened only to the generation or two ahead of me. Illness and death were not pretty or fun or any part of that life.

When I had the hubris of the healthy, I would distance myself from the rare friend who became sick. They must have done something that caused it, I might have thought. They were living an unhealthy life or caught some bad karma. Call me when you're better. I didn't actively think these things, but I might as well have.

Then it happened to me: In my forties, with two young children, I received a stage 4 cancer diagnosis. Despite my best efforts, it is conceivable that I did something to cause it, lived in some unhealthy way or had bad karma. For whatever reason, I am where I am.
"Good Palliative Care, Bad Palliative Care: A Tale Of 2 Doctors"
Since my initial diagnosis, I have been through much testing, many surgeries, countless rounds of chemotherapy and some radiation. I have been under the care of a variety of doctors, some of whom I adored and some who had me running scared. But after eight years, I started to feel like I could handle anything thrown at me.

I was wrong.

My visit with the nurse I just met and my visit with the doctor I love took approximately the same number of minutes. But after the former, I felt weak and disempowered. After the latter, I felt strong and full of life.

This experience reminded me of the importance of my relationship to my physician, and that I cannot handle everything alone. My doctor or provider's attitude, his or her words and connection to me as a human makes a physical difference in my well-being. This may not be true for everyone, but for me, it helps when I am heard, and when my concerns, which may not seem like much, are taken to heart.
Marie's other posts include:
"How Cancer Shifts Your Perception Of Time"
"Chemotherapy For Life: One Woman's Story"
"What Do You Tell Your Children About Your Cancer? And Other Palliative Care Stories"
"How Cancer Changed Me In Unimaginable Ways"
And Marie's blog is Adventures in Spiritual Living.
A final passage from the post on Marie's Facebook page:
Today I know all those of us that loved and felt loved by Marie are sending her all the most fond and ardent of wishes for a smooth transition to whatever lies beyond.
Facebook is all about friends. I feel so lucky that on Thursday, when I was with her, I had the presence of mind to take her face into my hands and say, looking deeply into her eyes and into her heart, "Thank you for being my friend." I imagine in some way that I was speaking for not only myself, but for each one of you, too.

And so today, I pass on what were among her final words to me. If I am to be the conduit, then these words, I believe, were meant for each of you, too. To me, and all of us, really, she said, "Thank YOU for being MINE."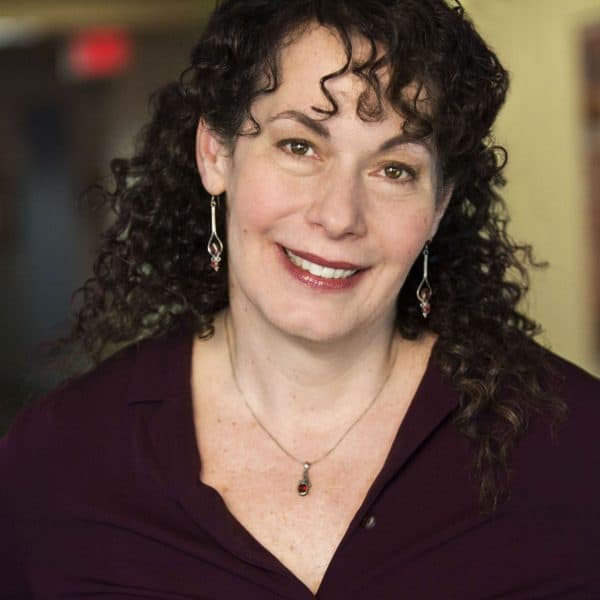 Carey Goldberg Editor, CommonHealth
Carey Goldberg is the editor of WBUR's CommonHealth section.