10 Prescriptions For Smoother Holidays In A House Divided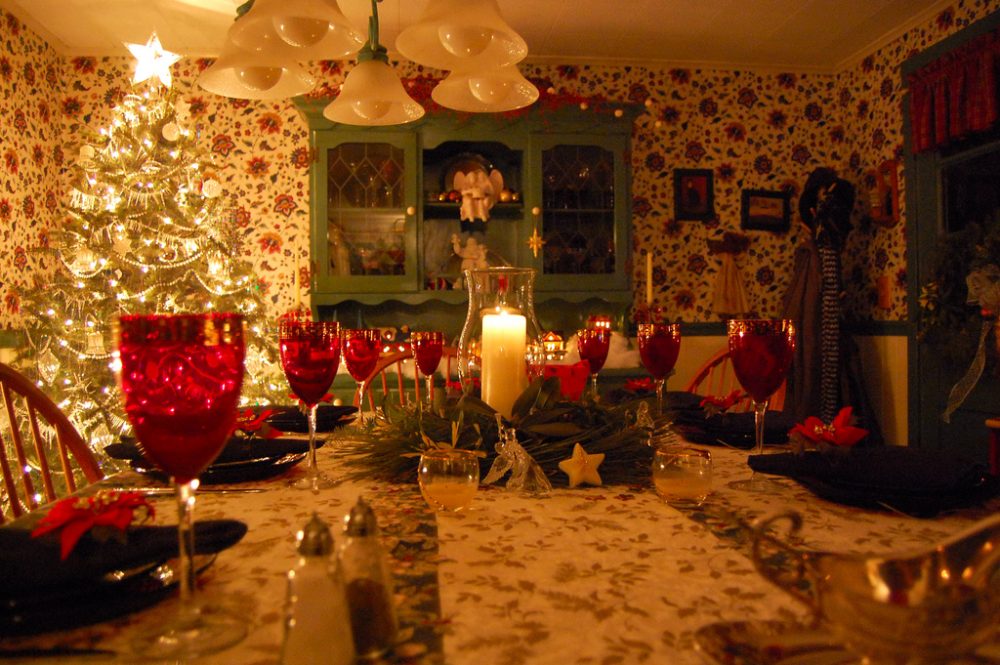 This article is more than 4 years old.
COMMENTARY
Abraham Lincoln famously proclaimed "A house divided against itself cannot stand."
Now, in the wake of one of the most contentious elections in history, many of us have to contend with personal, profound and often highly dramatic conflicts in our own homes over the holidays.
Those divisions are not likely to be resolved (nor should they be, necessarily) as we muscle through our wintertime breaks. 

But our homes can stand despite differences. In fact, we've been doing this for thousands of years. Families have been tolerating differences since families have been families. Any parent of a teenager know this.
How do we tolerate these differences under the same roof? By first looking at what we all have in common.

 We all want to be heard. 

We all want others to understand and appreciate our aspirations, our ideals and our suffering. 

We want jobs to pay decently and the planet to be healthy.
Families have been tolerating differences since families have been families.
The problem isn't that we don't all want the same things. The problem is that we have serious disagreements on how to achieve these things. Many families are worried that things are going to be pretty heated over the next couple of weeks, if not the next few years.
So let's ask these questions: Despite our differences, how do we want to behave at home? What do we want our children to learn about how to manage our differences? And how can we heal our divided homes over the holidays?
Here are some tips to make things go more smoothly, especially for the parents who have to manage all this conflict.
1. Make it clear that in your family, all opinions will be heard, without interruption and with respect. Ask your kids and relatives to explain their personal reasons for their positions, and try to keep them focused on facts.
2. Foster respectful discussion: When there are disagreements, allow each person to have the floor and explain themselves. Encourage others to ask questions that are nonjudgmental. Foster curiosity. Walk in each other's shoes. Blanket statements such as "you're wrong" are not helpful. If there is disagreement, try to lead conversations that are backed up by logic, rationality and responsible data and understanding.
3. Help generate compromise: We can disagree on many issues. But what is most important is that we try to tackle problems together and come to solutions through negotiation and compromise. It is rarely useful to support a "my way or the highway" mentality as the means of solving problems.
4. Try to diminish high levels of emotion: Let's face it. This election was characterized by fear, anger and hatred on both sides. These were not the only emotions of the election, but they are certainly the ones that got the most coverage. And it might even be that these emotions are effective campaign tools. That doesn't mean we condone them. Make it clear to your family that these kinds of unchecked emotions are primitive and are never helpful in mending fences. We don't have to agree, but we do need find common ground. Fear and hatred severely limit these goals.
5. Encourage complex thinking: The issues we have so fiercely debated over the previous months often have been answered with overly simplistic black and white solutions. An argument in the form of a tweet gets us nowhere. None of these problems enjoys easy or unidimensional answers. Once we can appreciate shared complexities, we become more willing to work together
6. Attack the issues and not individuals: Look what we saw in this election. Enough said.
7. Take breaks: If we get into potentially charged conversations, we call a timeout. A heated screaming match looks too much like baboons arguing. We're human and we're better than that. We don't always reach the level of civility that we support, but we ought to try. One way we do that is by cooling off. Again, every parent of a teenager knows this.
8. Empower family members to join with others in the community: Many of us, particularly our teens and young adults, feel helpless and hopeless in the wake of issues and problems that seem monumental. Isolation can be devastating. Remind your children that there are communities to be part of that share common and laudable goals. Encourage peaceful action rather than destructive despair.
9. Save some time for fun: Sure we have our differences, but we need to find conflict-free areas, especially during the holidays. Cook together, take walks, play games and music. Have fun. No one ever said we had to be in complete agreement to enjoy each other's company. If that were the case, then the world we be a whole lot less interesting.
10. And keep in mind: Divided houses are not easy to mend. A divided country is even harder. 

But all politics are local. If we start in our homes, we have a shot at generating peace in our communities and nation. Isn't that what we want most?
Dr. Gene Beresin is executive director of The MGH Clay Center for Young Healthy Minds and professor of psychiatry at Harvard Medical School. Dr. Steve Schlozman is associate director of The MGH Clay Center for Young Healthy Minds and an assistant professor of psychiatry at Harvard Medical School.