Study: If Medical Care By Family Members Of Sick Kids Were Paid, It Would Cost Up To $35B A Year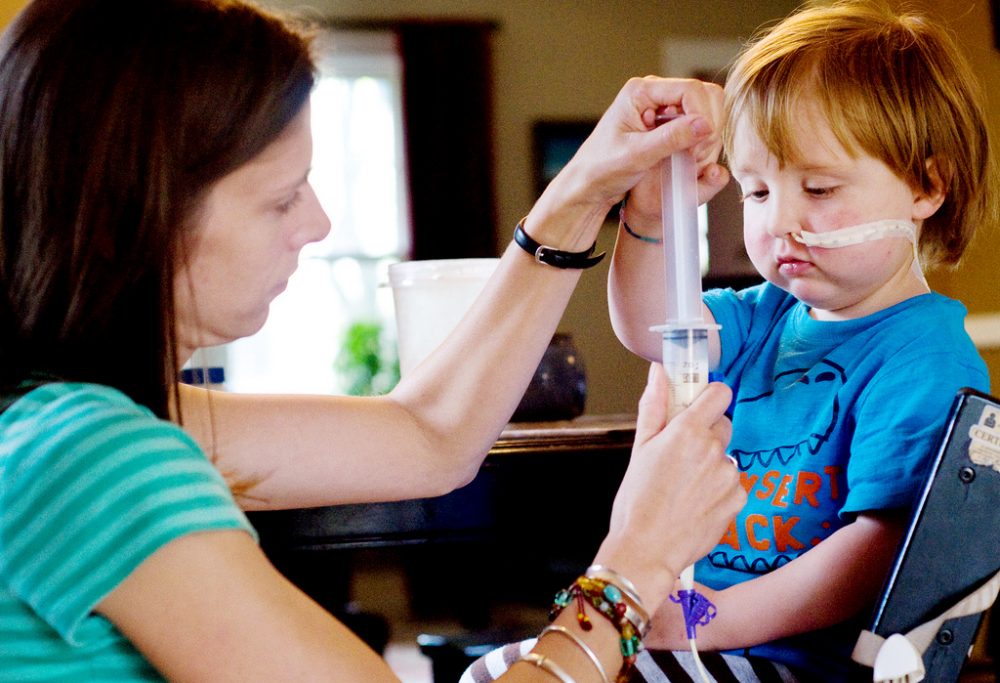 This article is more than 4 years old.
For the first time, researchers have put a national price tag on the unpaid caregiving work performed by the families of children with special medical needs: Those labors of love would amount to tens of billions of dollars per year if they were performed for money.
Published in the December issue of the journal Pediatrics, the study calculates that the unpaid labor devoted to caring for the country's 5 million-plus medically complex kids would amount to about $6,400 per child if it were paid.
"We estimated that if families didn't provide this care, it would cost between $11.9 billion and $35 billion per year to have others come into the home to provide the same care," says senior author Dr. Mark Schuster, chief of general pediatrics at Boston Children's Hospital and professor at Harvard Medical School.
Our conversation, lightly edited:
So this study is a first?
This is the first study that we know of to use nationally representative survey data to estimate what it would cost to hire someone to provide the health care that is currently provided by family members of children with special health care needs.
How would you compare the cost of caring for kids with special health care needs to the cost of caring for seniors with dementia?
We found that it would cost about $6,400 per child per year to have a home health agency come in and provide the care that families on average are providing for the children with special health care needs.
A study of families and others giving care to seniors with dementia estimated that the cost would be about $30,800 per person per year to have a home health agency come in and help provide that care.
However, the costs include different types of care, so they're not directly comparable. For the seniors they include bathing and dressing and shopping and doing laundry, what are often called 'activities of daily living.' But for our study, we focused on the costs of providing health care for the children — things like taking care of feeding tubes or maintaining breathing equipment — and not other things that are just regular parenting activities.
How might the repeal of Obamacare affect these families? 
There are a number of provisions in the Affordable Care Act with direct benefits for children with special health care needs and their families. For example, individuals may not be denied coverage or be required to purchase more expensive health insurance due to a preexisting condition. Also, insurers must guarantee the renewal of policies for these children.
Children may remain on their parents' insurance until they're 26, which can be particularly helpful for those with with chronic illnesses who are treated with high-cost medicines. It eliminates the need to find a new plan that is in-network for their current physicians, since they usually want to stay with the same physicians.
Insurers can't impose lifetime limits on coverage and they can't unreasonably increase premium prices even for those with a chronic illness. There are also caps on annual out-of-pocket expenses, and all individual health insurance plans must now provide coverage for a core package of health care services.
The repeal of any of these Affordable Care Act provisions could have a negative effect on these families' ability to gain access to and afford health care for they children with special health care needs.
The family members who provide the health care that's quantified in the study are pretty much super-parents or super-relatives, right? How can people best support them? 
As with everything else, there's a wide range of different "types" of parents who wind up having children with special health care needs, but many of these parents are remarkable. They know so much about their children and their health care. They keep up with the latest discoveries. They know which new medications are being tested and who's doing the studies. And they know exceptionally well what their children need and when they need it.
But taking care of a child at home can be challenging. Families that provide care for children with special health care needs in the home often have to maintain or operate complex medical devices such as ventilators and dialysis machines. The medical tasks these families are asked to perform can be technologically sophisticated, and not that long ago most would not have been considered part of the family's responsibilities.
The time and effort that families with children with special health care needs often devote to providing health care at home can create financial problems, marital discord, sibling issues, problems at work, social isolation and regular sleep disruption. It can also compromise parents' physical and mental well-being.
Some strategies have been proposed for relieving parents of some of their caregiving responsibilities: One such strategy is enhancing primary care through establishing 'patient-centered medical homes,' an approach to primary care that involves working hard at coordinating the care for the family and improving the communication among the primary-care providers, the specialists, the nurses, and other clinicians — and also between the clinicians and the parents. It is important for parents to be able to reach a clinician with questions once they go home.
One study found that parents reported that having access to a medical home was associated with a 50 percent reduction in the odds of work loss for the parent.
Parents of children with special health care needs could also benefit from increased support at home. Home health aides can help provide respite care, and clinicians can offer home visits to the children. Flexible work hours, paid family leave and daycare programs and schools that accommodate children with special health care needs can all make a difference.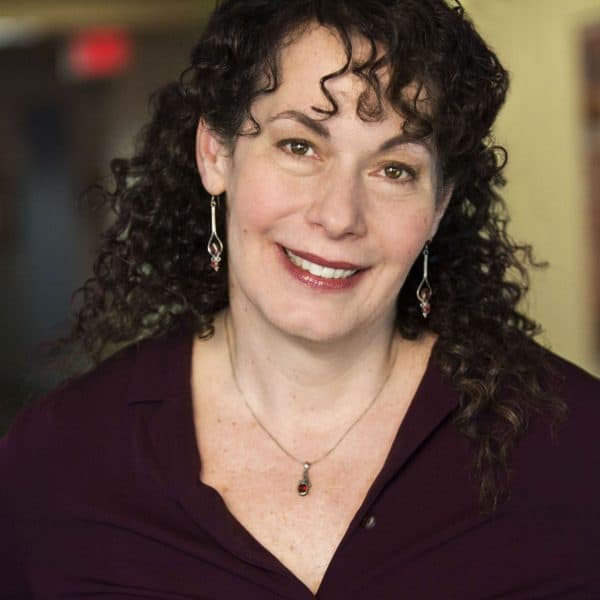 Carey Goldberg Editor, CommonHealth
Carey Goldberg is the editor of WBUR's CommonHealth section.