New England Baptist Joins Proposed Merger Of Lahey Health And Beth Israel
New England Baptist Hospital, which specializes in orthopedic care, aims to join a proposed merger between Lahey Health and Beth Israel Deaconess Medical Center.
The board of trustees at New England Baptist signed a letter of intent Wednesday.
Combining all three hospitals would bring the new network closer in size to Partners HealthCare, the state's dominant health care system. For New England Baptist, the deal would create a network with a broad and deep pool of patients.
"Lahey is generally on the North Shore of Boston and Beth Israel is downtown as well as on the South Shore at Milton and Plymouth, so it provides a diverse geography and a diverse patient base," said Senior Vice President for External Affairs David Passafaro.
Dr. Howard Grant, the president and CEO of Lahey Health, said in a statement that "by combining three high quality, lower cost health systems, we can transform the region's healthcare delivery system."
The parties expect to file documents supporting the merger with the state's Health Policy Commission in late spring or early summer. The commission will review the deal to determine if it would lead to a substantial increase in health care costs for the state.
The deal is already getting mixed reviews.
"Many will advocate that it will be a second powerful group, and could put pressure on the bigger system, Partners, to lower prices or lure patients away from them to lower cost settings. So it has the potential to help in terms of future spending," said Health Policy Commission chairman Stuart Altman. "Or it could lead to another big powerful group exerting their market forces to raise prices."
A 2014 Health Policy Commission report singled out the Baptist as a lower cost, good quality hospital.
"We would like to see them continue to do the activities they've been doing at the prices they've been charging and not being added to a bigger system as leverage to just raise prices," Altman said.
New England Baptist Hospital is already part of the Beth Israel Deaconess Care Organization, which brings New England Baptist physicians together with those from other Beth Israel Deaconess hospitals for insurance contracts.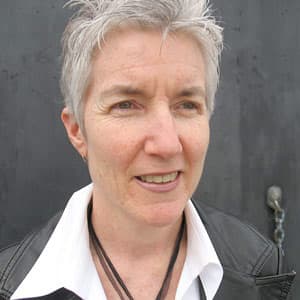 Martha Bebinger Reporter
Martha Bebinger covers health care and other general assignments for WBUR.