Study: Hospital Patients Of Younger Doctors Have A Lower Death Rate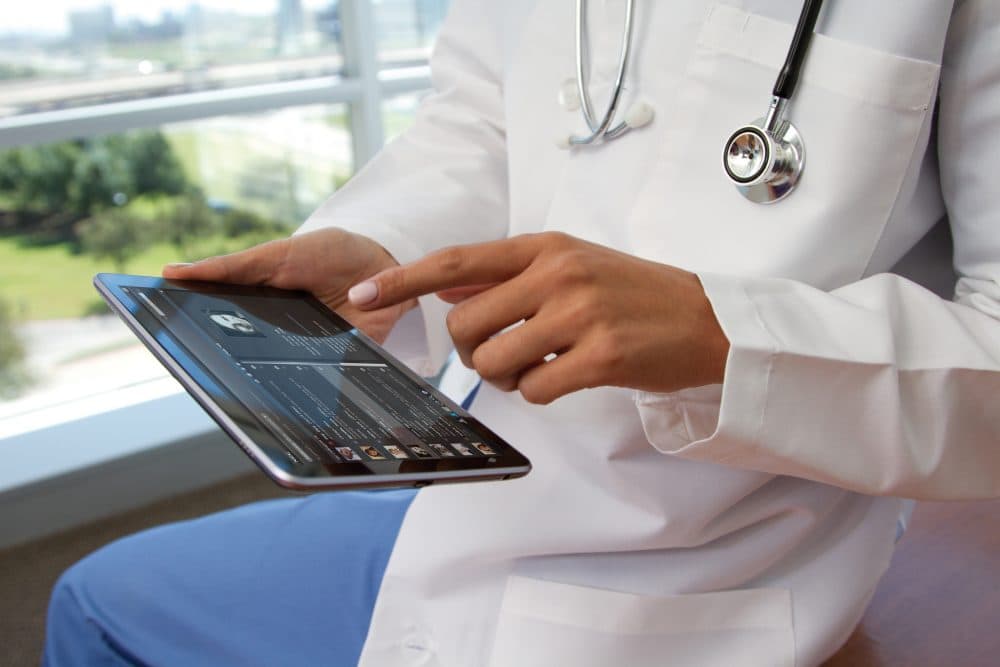 This article is more than 4 years old.
Elderly hospital patients cared for by younger physicians have a slightly lower mortality rate than those cared for by older doctors. That's according to a study published Tuesday in the journal BMJ.
The patients' mortality rate — the likelihood of dying within 30 days of being admitted to the hospital — for the youngest group of doctors was 10.8 percent, compared with 12.1 percent for doctors who were age 60 or older.
"We found that their probability of dying is higher if they were treated by older doctors," says lead author Yusuke Tsugawa, a research associate at the Harvard T.H. Chan School of Public Health.
The researchers studied more than 700,000 admitted patients age 65 or older, and 18,000 hospital physicians treating inpatients in the U.S. between 2011 and 2014. They put physicians into categories, and compared the youngest group with the oldest group.
For doctors 60 years old or younger, every 10 years of increase in their age meant about a 3 percent increase in the patient mortality rate.
"So, if the doctor is 10 years older, your likelihood of dying is 3 percent higher. And above 60 years old, every 10 years of increase in physician age was associated with around a 20 percent increase in patient mortality," Tsugawa says.
But Tsugawa and his team found that among doctors who treat a large number of patients — an average of 200 per year — there was no difference between older and younger.
"Which supports that if you can maintain your patient volume, you might be able continue providing higher quality care," Tsugawa says.
He sees two main factors that may have influenced the findings: experience and new technology.
"It surprised me because a lot of people think clinical experience might lead to better outcomes, like quality of care. You might expect the older physicians to have better outcomes," Tsugawa says.
"On the other hand, new evidence and technology in health care [are] evolving over time pretty rapidly," he adds. "So it might also be possible that younger physicians who are trained in recent years have up-to-date knowledge about those new technologies and guidelines, whereas older doctors who have trained 20 or 30 years ago might have had a different kind of training during their medical education.
"And our findings suggest that the impact of newer technology is evolving over time, and keeping up with that kind of technology is larger than the impact of experience that the older doctors are accumulating over time."
He acknowledges that patient populations may differ from doctor to doctor, and some may see patients with more severe illness. The researchers tried to address that potential confounder by looking at hospitalists who work in shifts and are less likely to select their patients.
The study is part of the team's larger project trying to analyze the characteristics of high-performing physicians, Tsugawa says: "There are a lot of studies about high-performing hospitals or health systems, but we know little about the determinants."