Citing Health Deal, Business Leaders Tell Baker To Send State Budget Back
02:59
Play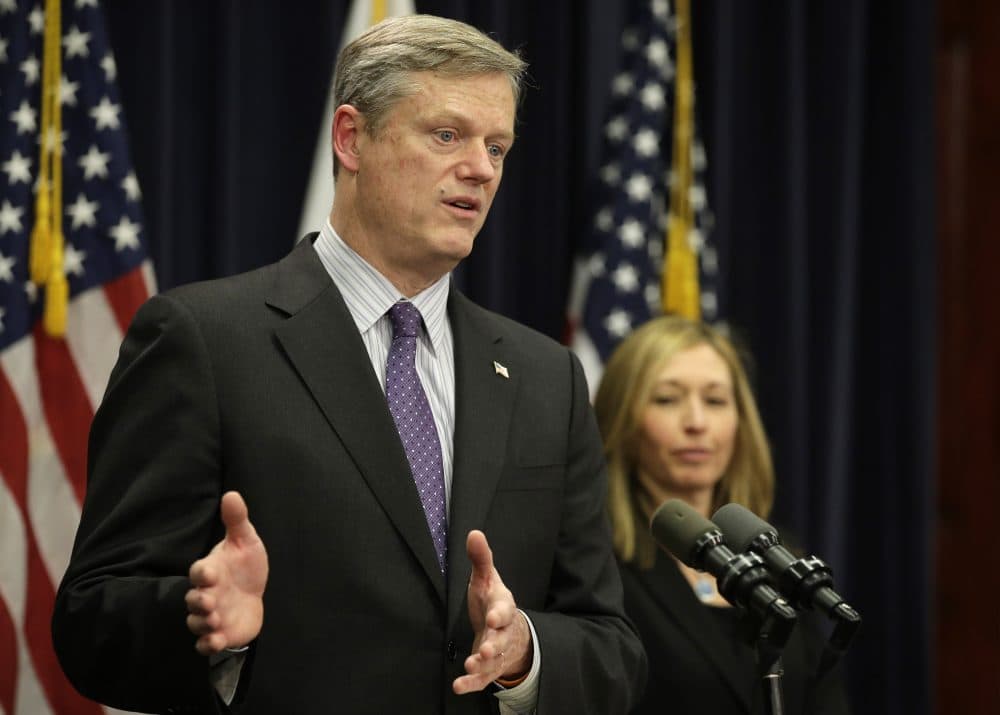 This article is more than 3 years old.
The state's leading business groups on Friday called on Gov. Charlie Baker to send the just-approved compromise budget back with amendments.
The issue: health care, and a deal Baker and employers spent months negotiating.
It started in January. Baker proposed several ways to recoup money spent on workers who are dropping, or getting dropped from, their employer health plans.
Finally last month, the Baker administration reached a deal with leading business groups. They agreed to pay a fee for employees who get free or subsidized coverage through the state. The proposal would raise $200 million a year, but sunset after two years. Baker agreed to cut state spending on MassHealth, the state's Medicaid program, and make some private insurance changes that could lower premiums.
Baker asked the Legislature to include the complex package in this year's budget. His aides say they responded as quickly as they could to a request from lawmakers for health care savings. But Baker submitted the deal on June 20, less than two weeks before the start of the new fiscal year. There was no time for hearings or public review.
Senate Ways and Means Chair Karen Spilka (D-Ashland) said Friday that's why virtually all of the package was rejected in the compromise budget announced late Thursday.
"At a moment when we are rightly horrified by the lack of transparency in the health care debate on the national level, we must stick to our principles and ensure such an important proposal goes through the proper process," Spilka said.
The Legislature, though, did keep two pieces of the governor's deal with employers.
The first is a delay in a scheduled increase for unemployment insurance. Rates will rise 10 percent next year, instead of 30 percent, although employers will eventually pay the full increase.
And lawmakers approved that fee that's expected to raise $200 million from businesses whose workers enroll in Medicaid or subsidized insurance through the Connector.
Jon Hurst, president of the Retailers Association of Massachusetts, says the deal is all or nothing. He leads one of seven business groups calling on Baker to send the budget back and add the whole original deal with employers as an amendment.
"If it doesn't go as a package, arguably that assessment on employers looks a lot more like a tax," Hurst said. "The Legislature seemed to want to have more time. Well, they could have more time here in July to do the entire package."
Baker has argued that this assessment replaces an employer fee that business groups agreed to back in 2006, when the state passed its landmark health coverage law.
But Rick Lord, president of the 4,000-member Associated Industries of Massachusetts, says employers are already doing their share by providing increasingly expensive health insurance to employees.
"It feels to us that employers are the only ones who got a piece of the shared responsibility this time around in the form of a new assessment without any of the other stakeholders being asked to pony up," Lord said.
There is relief among some that the Legislature rejected any changes to MassHealth.
"It's a really vital part of our safety net," said Brian Rosman, who's with the group Health Care for All. "In Massachusetts, there's a big gap in income. A lot of people are very low income and they'll continue to be able to get their health coverage."
Billy Pitman, Baker's press secretary, issued this statement, but declined to say if it means the governor plans to return the budget with amendments:
As requested by the Legislature, the administration proposed a comprehensive package that was carefully developed and supported by leading members of the health care and business communities to control spending, protect taxpayers and preserve the health care safety net. The administration will continue to pursue the reforms necessary to stabilize the health care safety net and protect taxpayers from picking up the tab for more worker's health coverage.
This segment aired on July 7, 2017.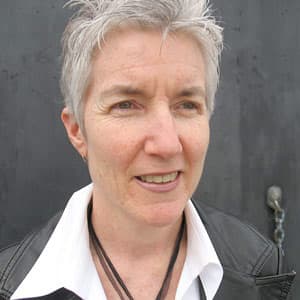 Martha Bebinger Reporter
Martha Bebinger covers health care and other general assignments for WBUR.