Tufts Nurses Strike Is Now A Lockout
04:39
Play
This article is more than 3 years old.
More than 200 union nurses were back the picket line outside Tufts Medical Center in Boston Thursday.
After a staging a one-day strike, nurses scheduled to work Thursday morning attempted to return to their jobs. They gathered as a group and marched to the main entrance chanting, "we want to work."
The nurses were stopped at the front door by the hospital's public safety officer, Mike Crisp.
"Good morning," Crisp shouted above the din, "everyone will be welcomed back to work on Monday morning at 7 a.m."
"Not today?" asked nurse and bargaining unit co-chair Barbara Tiller.
"Not today," Crisp confirmed.
The nurses handed Crisp a stack of forms signed by each nurse who had arrived for work. If nurses attempt to return and are locked out, they can apply for unemployment benefits. On Wednesday, while on strike, nurses were not paid.
The hospital had said anyone who didn't report for work Wednesday would be locked out until Monday morning because it was contractually required to schedule replacement nurses for a five-day period.
Tufts said it's using 320 replacement nurses, working 12-hour shifts, to maintain normal operations.
As we reported Wednesday, there were differing accounts about the quality of care delivered by those nurses.
Dr. Saul Weingart, Tufts' chief medical officer, said Wednesday that overall, everything was running smoothly. "It feels like not just a normal day, but a particularly efficient and effective day for us."
"The hospital is choosing to operate this hospital for four additional days with 300 people who've never worked here, and it's irresponsible," Massachusetts Nurses Association spokesman David Schildmeier said.
The state Department of Public Health (DPH) is monitoring hospital operations. A DPH spokesperson said Thursday evening that they had received two formal complaints that they were following up on. DPH said there were also some minor issues which the hospital had "quickly corrected."
"The hospital has been cooperative and responsive to our observations and requests," DPH said in a statement. "We will continue to work with the medical center to ensure patients receive safe, effective, and high-quality care."
The nurses strike — the first in Boston in more than three decades — followed 15 months of stalled contract talks. No further talks are scheduled.
Boston Mayor Marty Walsh and Gov. Charlie Baker are both urging both parties to resume negotiations.
The union says there are three issues in dispute: wages, staffing and proposed pension changes. The hospital says the main sticking point is retirement benefits.
With additional reporting by WBUR's Benjamin Swasey 
This article was originally published on July 13, 2017.
This segment aired on July 13, 2017.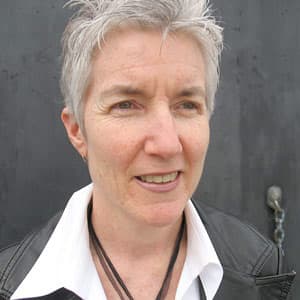 Martha Bebinger Reporter
Martha Bebinger covers health care and other general assignments for WBUR.