If You Were Starting A Med School From Scratch, What Would You Do Differently?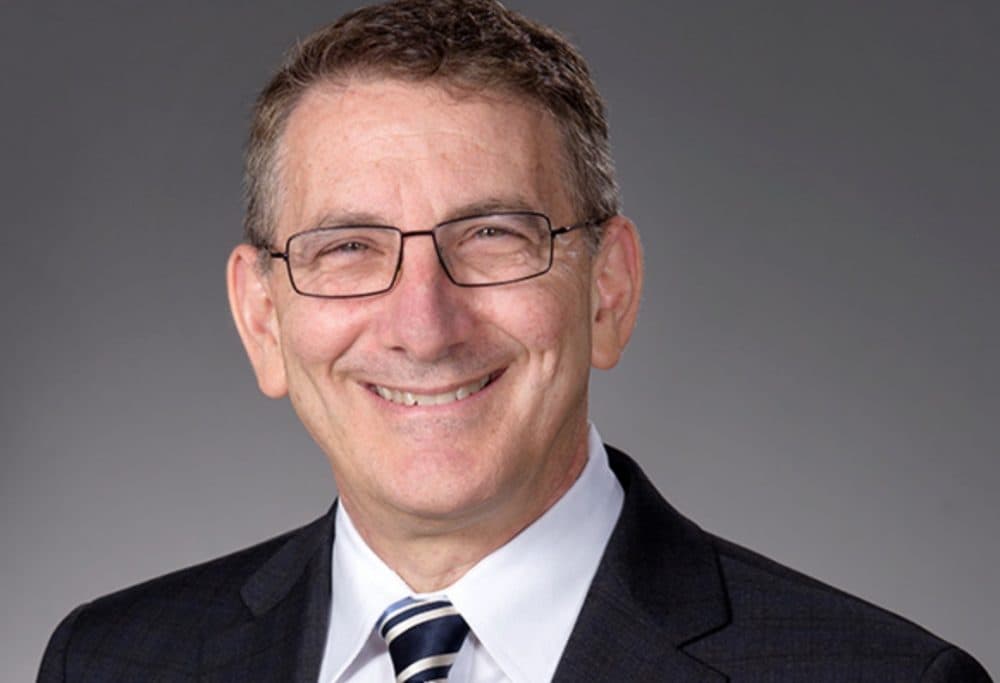 This article is more than 3 years old.
It's not every day that a tenured Harvard Medical School professor leaves a named professorship and the school's hallowed quad to head west into the great unknown of a brand new venture.
But that's just what Dr. Mark Schuster is doing, departing Harvard and Boston Children's Hospital, where he was chief of general pediatrics, to be the founding dean and CEO of the Kaiser Permanente School of Medicine, an institution so young it just held the groundbreaking for its building in Pasadena on Friday.
Kaiser Permanente is a health care behemoth, serving nearly 12 million patients, and is known as a leading innovator, particularly on orchestrating the various types of care each patient needs.
Medical schools are almost always attached to a university. But because the new school will be attached to a major health system instead, it will have unusual freedom to try new and different approaches. (It's also starting from the ground up, while Harvard Medical School dates back to 1782.)
We at CommonHealth will miss Dr. Schuster (and not just because he wrote one of our best and most popular posts ever, "On Being Gay In Medicine"). But his departure does offer the chance to look at the sweeping changes underway in the thinking about how doctors should be educated. Our conversation, edited:
Why are you going?
Let me say that I have loved the job that I've been in for the past decade. I have fantastic colleagues, fantastic students and residents, fantastic leadership at the hospital and medical school. I have been in academic paradise, and I had assumed I would stay in this setting until I retired.
But you got head-hunted?
A search firm contacted me back in December. I had already read that Kaiser Permanente was going to establish a medical school, and I was immediately struck by what a remarkable idea that was. It just made perfect sense: the potential of a school embedded in our nation's leading integrated health care system, the system that's the model for the rest of the country. This is a chance to sit down and start building a school from the ground up: What do we want our medical students to know? How do we want them to learn?
Could we talk first about money? Young doctors tend to graduate with a couple of hundred thousand dollars in debt, so they have to earn a lot, and that makes our health care more expensive. So what will the school cost?
Kaiser Permanente is providing the school with very, very generous financial aid. I want students to be able to choose their field and where they practice without the constraints of the high debt that so many medical students have.
Yikes, you're going to get so many applications. How many people in a class?
We'll start with 48 per class, and we will have capacity in our new building to go to 96 per class eventually.
Will the students have any obligation to work for Kaiser Permanente?
Quite the contrary. It is not the school's mission to have our medical students do their residencies at Kaiser Permanente and to eventually work there. Some probably will. But the goal is to teach students who will spread out around the country and beyond, and take their skills everywhere and teach others around them.
Next, getting in. One common complaint is that med school admissions favor people who did great in organic chemistry, but who are not necessarily great at empathy and communication and other key bedside skills. Will that be different?
Our process will be holistic. We are not planning to have a computer turn down three-quarters of the class just based on numbers. We are planning to have every application reviewed by members of the admissions team, and we want to look at the whole person — their background, their experiences, what they've overcome what they've done in school and outside of school. So we're not planning to just look at the organic chemistry score and say whether they get an interview or not. We will look at the whole person.
And once students are admitted, how will their education be different?
• We want to help them learn how to be lifelong learners. Medical knowledge is changing so quickly that you can't teach students everything there is to know at this point. They need to know how to get information when they need it, to get it quickly and assess it, and they need to know how to keep up with new knowledge long term, and how to work as a part of a team.
• Students will be focused on health, and not just disease. Being able to treat disease is of course incredibly important, but our physicians will be focused on maintaining health. So we will be emphasizing preventive health, and population and community health. Our students will learn about social determinants of health and disease, and how many factors beyond the health care system will affect the health of their patients. Our physicians will be able to provide better support for their patients if they understand the social, community, cultural and economic influences that affect their patients.
• We're going to teach our students to go beyond the clinical setting to figure out what patients' needs are in their daily lives, so that they can follow through on their treatments and also live healthy lives. We can't recommend that patients increase the fresh vegetables that they eat if they're living in a neighborhood where the stores don't have fresh vegetables.
Our understanding of health disparities in underserved communities is a very big part of our mission.
We will also teach our students not to prescribe medicines without knowing if their patient has a plan to fill the prescription, and has the ability to take the prescription at the recommended intervals, or if there's someone who's going to help them with their oxygen at home.
• And they'll be using data to figure out where there might be gaps in the care for their patients. So if they've noticed a bit of an uptick of people with asthma exacerbations, they'll be able to run the data and say, "You know, they're mostly coming from this one neighborhood. Let me figure out what's going on." And then one of the community health workers who is partnering with the physician might start looking into the community and figure out that there's a major factory whose air filters need to be updated.
So how will actually attending this school be different?
When I went to medical school, we sat in class all day and there was one lecture after another, and many of us would just scribble down every word we could get, and then read over our notes later to start to process the information.
But our plan is to take an approach of using small-group, case-based learning. We'll also flip the classrooms, so students will have watched some videos, engaged in some exercises and done some readings in advance so they come to class having learned the basic facts, and then can process and consolidate what they've learned in interactive small groups. Students won't be sitting in the back of a large lecture hall falling asleep, passively absorbing but also often being disengaged.
We'll also do spiral learning: We will introduce certain topics early but come back to them periodically, rather than learning everything about, say, the heart in a single month and that's it. We'll learn about the heart multiple times; we'll come back to the cardiovascular system over time as students become ready to go into more depth, and have learned enough about the whole body to see where the cardiovascular system fits in.
Typically, med students don't really start interacting with patients until their second or third year, right?
Traditionally, that's correct, although there's a growing recognition that bringing students into the clinic earlier can enhance their education. Our students will be in clinical settings from the start, doing work that's appropriate to their level of experience. They might be interviewing patients or serving as navigators for them. We want our students to understand what it's like to be a patient who is intimidated by the health care system, fearful of potential diagnoses, confused by the jargon.
It's hard to be a patient; it can also be very hard to be a med student.
We're going to have a major focus on wellness for our students. There's been a lot of concern about burnout and depression among students and physicians. We want to create an environment where our students work hard and learn, but where we will also be attentive to their own health needs, and teach them to be attentive to their own and each other's health needs.
So we're building in periods when they will be able to kind of regroup, catch up if they didn't really understand something, and get extra support but also have some relaxation. The whole approach will be to try to create an environment that doesn't increase stress but tries to reduce it, and help people learn how to handle stress.
We also will emphasize inclusion. We want to draw our students from all backgrounds, and create an environment in which they learn from each other and are comfortable with each other. That will make them not only great colleagues in the future but also great clinicians, who are open to working with all patients.
This all sounds great but it's not exactly unheard-of…
There are a lot of great ideas that are circulating in the medical education world right now. There's been a feeling that the basic approach to medical education was developed a century ago, with the Flexner Report, and that it's time to revisit how we approach medical education. Many great thinkers have been developing ideas. Many schools have been trying some changes. We have the opportunity and freedom to really review everything.
Readers, if you were remaking medical school, what would you do?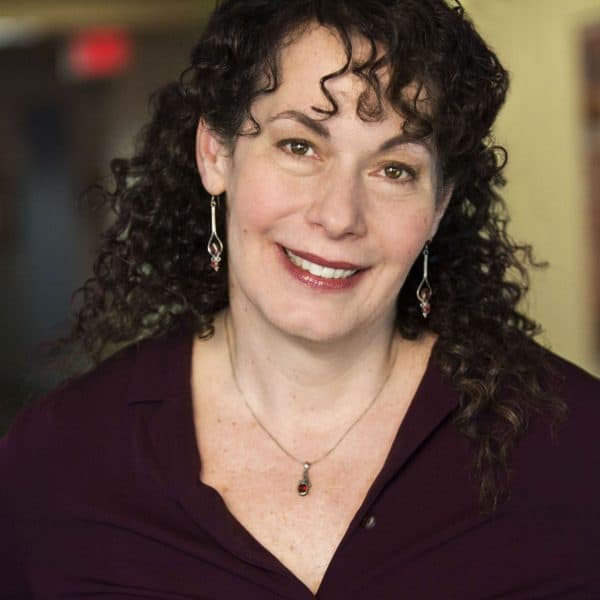 Carey Goldberg Editor, CommonHealth
Carey Goldberg is the editor of WBUR's CommonHealth section.