Flu In Mass. Shoots Back Up Again, As Wave Of Illness Sweeps Country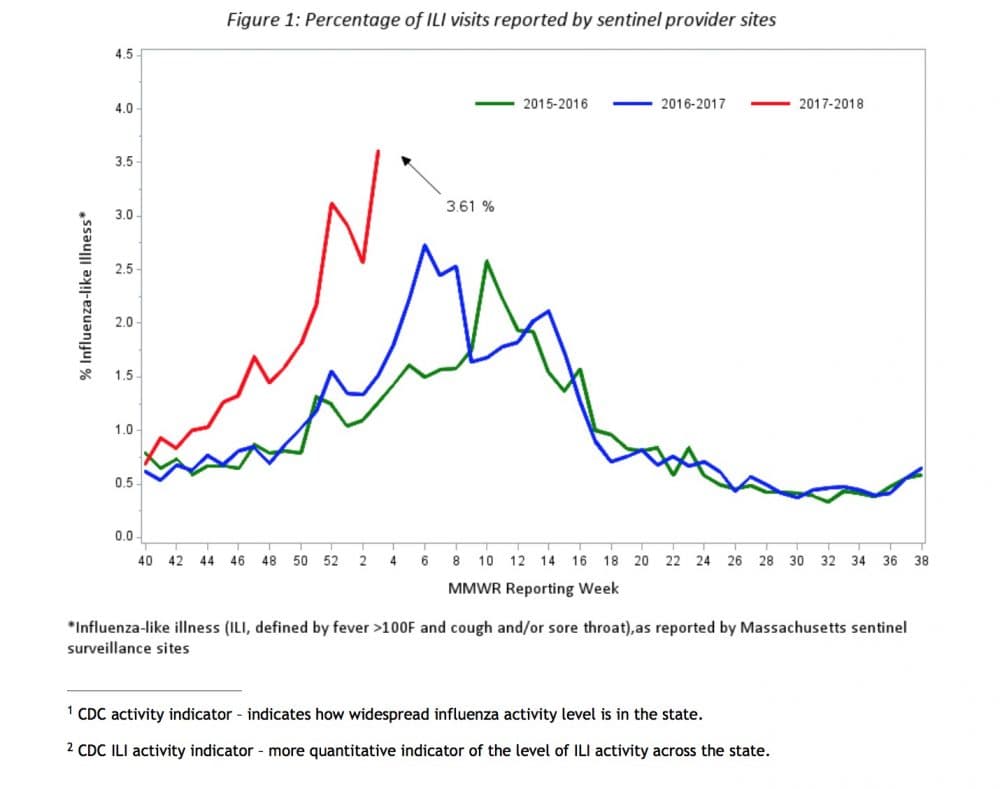 This article is more than 3 years old.
Last week, it was looking like Massachusetts might be spared the wicked wave of flu sweeping the country. Now, it's looking like we're not going to be so lucky.
The latest state statistics show that last week's drop in the level of flu reports did not continue, and the line has reversed direction. So if you were recently felled by fever and cough, you're sadly on trend.
The season started early this year and the dominant strain is known as a particularly nasty one — H3N2 — so it's not surprising to see the rise in hospitalizations in the chart below.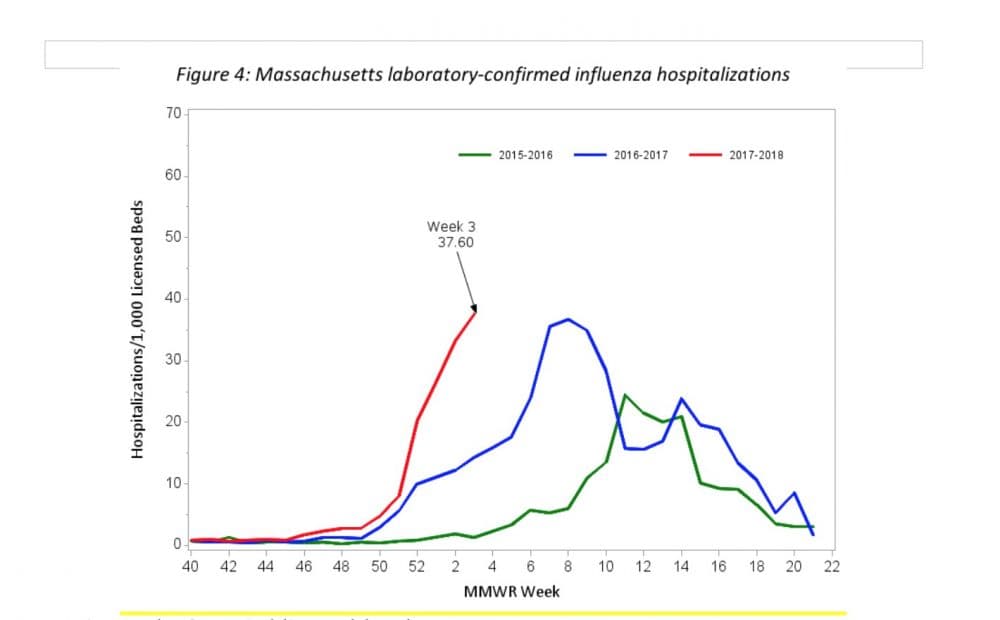 What's to be done? The CDC's flu page is here and the excellent Massachusetts page of information for the general public is here.
Health officials are quite clear that it's not too late to get a vaccine, even though it may be somewhat less effective than usual against the current strains. They also recommend antiviral medications, which can blunt its impact somewhat, especially for those at high risk for complications.
And the eternal: Wash your hands a lot, practice cough etiquette, and if you think you may have it, avoid close contact with others. The Washington Post has an excellent round-up here.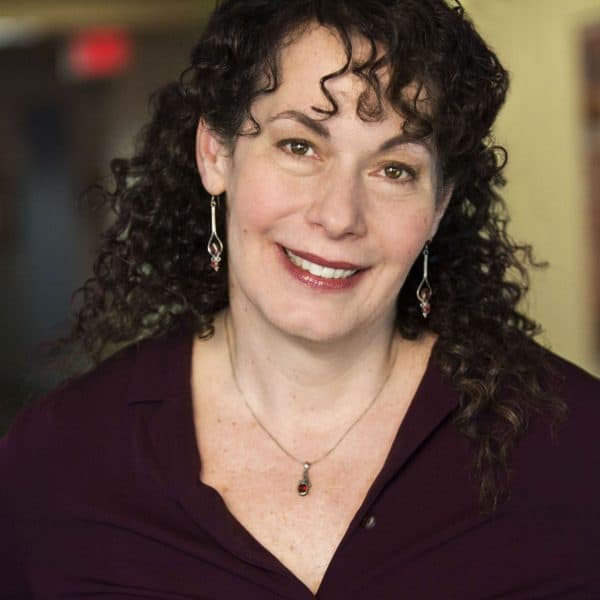 Carey Goldberg Editor, CommonHealth
Carey Goldberg is the editor of WBUR's CommonHealth section.