Paramount Question On Proposed Boston-Area Health Care Mergers: Show Me The Money
04:29
Play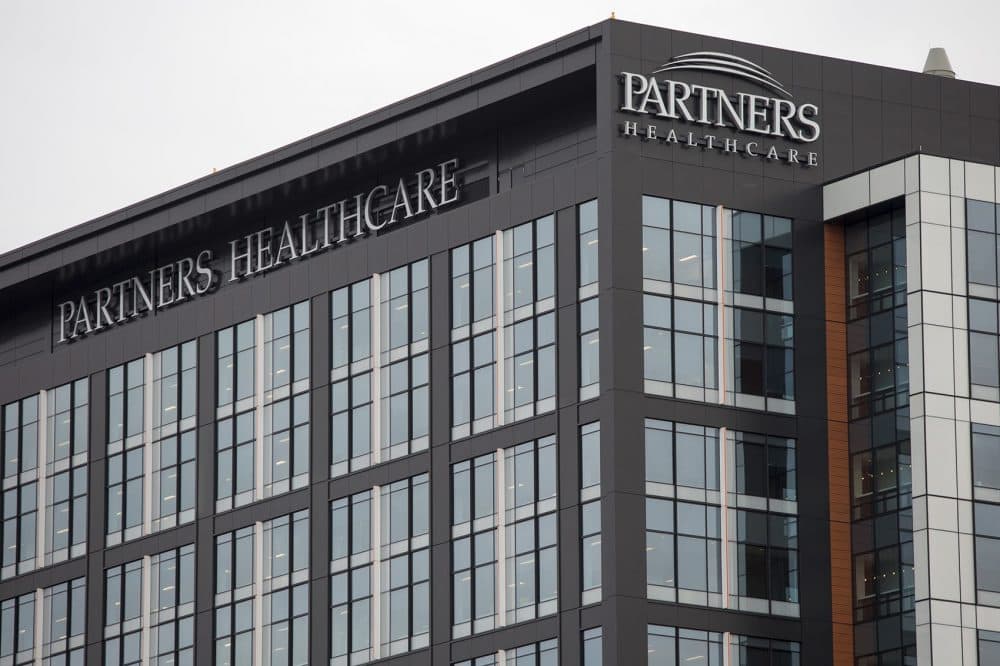 This article is more than 2 years old.
The state's largest hospital network may become even bigger. Partners HealthCare is in talks with the state's second-largest insurer, Harvard Pilgrim, to merge.
Meanwhile, there's another big health-care merger in the works. Two separate networks, made up of 13 hospitals, want to band together to better rival the giant Partners.
John McDonough, professor of practice at the Harvard T.H. Chan School of Public Health, joined Morning Edition to talk about what those consolidations could mean, beginning with his big-picture take on these merger plans:
JM: Well, there are a number of them going on, and it's not surprising, because some parties have money; people are feeling uncertain and threatened in the environment. With the newer merger that's on the block — talking about Harvard Pilgrim and Partners — if there's one question you're probably not asking yourself, it's: Do we really need more consolidation? I think that people believe that consolidation is a real problem, because right now, we believe that the consolidation in this market is one of the things that makes it more expensive and less healthy in terms of people getting value out of their health-care needs and health insurance.
Bob Oakes: Partners and Harvard Pilgrim say that their goal would be to improve patient care, and that merging the provider — meaning the hospital — and the entity that pays for the care — meaning Harvard Pilgrim — would mean fewer disruptions and more attention for the sickest patients. Do you buy that?
Certainly there are some values to be obtained from bringing many things together. Whether that outweighs the downsides in terms of consolidation is one of the things that will be determined by the Health Policy Commission in their analysis and their recommendations. They are probably the most pivotal voice in terms of weighing in on whether there is any real value, and how you weigh the value against the potential losses.
So then do you worry, do you expect, that these mergers will likely increase costs, or might it go in the other direction? What are the chances things will become less expensive?
We have very little experience that tells us of any big consolidations in the healthcare sector that actually produce value that flows down to consumers and employers paying health insurance premiums.
If you were a regulator considering these deals, what's the one question you would want to ask these institution? What's the paramount question in your mind?
Show me the money. Where do the savings come from? What will happen to them? And what is the assurance that they will actually occur, in terms of making it a more affordable and thus more accessible system for everybody in the state?
Back to the very big picture here. Why is this happening now? Why are Partners and Harvard Pilgrim, why are Beth Israel Deaconess Medical Center and Lahey Health talking about these two separate very big deals?
Well, there's consolidation happening in our overall economy all the time — mergers, acquisitions all the rest. And there similarly is this kind of activity in the health-care sector all the time. And there's real uncertainty and worry: A lot of these moves happen not because somebody's feeling particularly confident and a lot of hubris, but because people are always considerably sensitive to their vulnerabilities and their weaknesses, and they're constantly looking for things to do to say, what can strengthen us? And so there is concern about a need to do something different.
So this is one idea. At this point, because they're just really starting serious talks, it's very early to say what's behind this and what is the real value at the end of the day. And it's entirely possible that they will go down the road in terms of talks and then end up without having anything to really bring forward and put on the table.
John McDonough, thanks a lot for the conversation.
This segment aired on May 9, 2018.