A Psychiatrist's National Prescription For Fixing What We've Done At The Border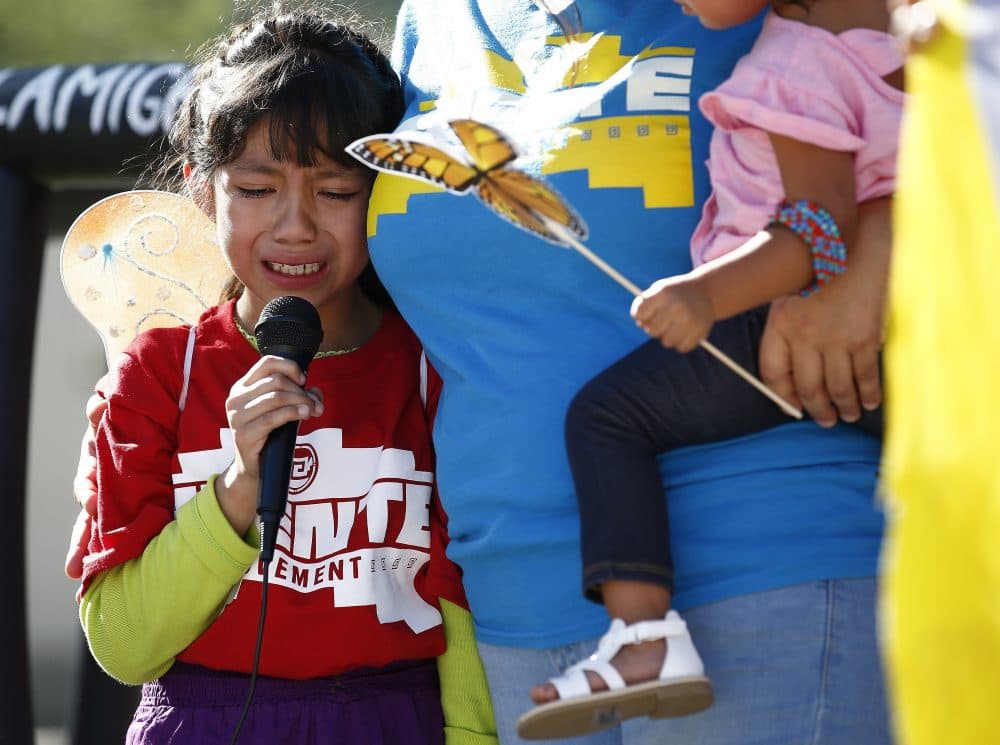 The events at the U.S. southern border over the last few weeks have greatly damaged the emotional health of our entire citizenry. Even though President Trump appears to have reversed the policy, in many ways the damage has already been done.
Humans are social creatures. Listening to a little child cry for her mother, regardless of the circumstances, hurts.
It's understandable that many of us are suffering psychological fatigue. This doesn't mean we don't care. It's just that we're biologically wired to be fiercely protective of parent-child bonds. So it is extremely unhealthy – it is, in fact, literally sickening — to continually consider something as obviously awful as forcibly separating children from loving parents.
It is especially awful to think that our national policy condones and encourages this kind of child abuse. We worry that we are nationally powerless to correct this wrongdoing. We might try to turn away, but we still hear that child crying.
How is it that our nation has so openly transgressed the very infrastructure of humanity? America has a long history of facing crises and finding humane, admirable and innovative solutions. Our ability to do this is one of the things that makes me most proud of America's accomplishments. So why hasn't America more creatively stepped up to this plate?
To answer this, we need to consider the concept of solastalgia.
Solastalgia is similar to nostalgia. Whereas nostalgia describes the melancholic longing for different times, solastalgia describes the pain we experience when familiar places no longer seem familiar. It was first used to describe the trauma among native peoples of Australia as their landscape became increasingly unrecognizable.
Our national identity crisis over the circumstances at the border stems from ideological solastalgia. We're longing for ideals that we once took for granted but that now seem cast aside. The "algia" part of solastalgia is the Greek suffix denoting pain. This kind of longing literally hurts.
Here's an example: I've taken solace in the inscription on the Statue of Liberty every time I find myself in the midst of a political disagreement. I tell myself that we all agree on those ideals. But what if what is written on the Stature of Liberty no longer represents an unquestioned American ideal? For many of us, that's like being told the sky is green. It feels disorienting, even sickening. This is how ideological solastalgia manifests. We experience a sense that certain fundamental ideologies are now arbitrary and disposable. That creates a particularly insidious kind of suffering.
But there's a cure. We can recover by rediscovering the ideals that we worry have been lost. Given that these ideals are especially American, this involves embracing our shared identity as Americans with pride and enthusiasm — and with the willingness to make things better. In other words, the cure for national ideological solastalgia is responsible and active patriotism.
If I could write our country a prescription (with a bit of editorializing), here's what it would entail:
1. Be proud of what we stand for. Do not surrender to ideological solastalgia. Fight for the ideals that we rightly celebrate as Americans. Remember that every time we have struggled ideologically, we've come out on top by sticking to these ideals.
2. Remember, the fight for these ideals rests with the people. We are not powerless. We ought to celebrate our capacity to innovatively solve problems. Remember that when we take all of the energy that goes toward divisiveness and use it instead to collectively combine our skills and expertise, we're virtually limitless. This is the cognitive restructuring necessary to combat our collective malaise.
3. Look for better ways. Lots of ideas have already been suggested from both sides of the political aisle. Write to your lawmakers, newspapers and even members of your community to support this kind of innovation. We don't need to be draconian and cruel. That's not in our national character.
4. Protect all children. The kids at the border will need and deserve special attention. We created their suffering by taking them away from their families. It is our duty to help them, even if we are not directly responsible for their having come to the U.S. This is also part of our national character.
5. Protect our national reputation. Families and children here in the U.S. and around the world now have good reason to fear that we will, with little thought, destroy families. That's a terrible lesson for everyone, and especially for kids. Let everyone know that we can do better, and that we're going to work to do better.
6. If very young children ask about what's happening, remind them they are safe. Children who hear the news or hear their parents talking about the news are becoming frightened. Reassure them that no one will take them away. This isn't the place for a diatribe about the failure of civics.
7. Engage older children in the discussion. One of the best things about America is our willingness to listen to our youth. This is the source of some of our best innovations.
8. Reach out across communities. The best antidote for ideological solastalgia is the re-establishment of common ideological ground. That's literally the definition of community.
Dr. Steve Schlozman is associate director of The MGH Clay Center for Young Healthy Minds and an assistant professor of psychiatry at Harvard Medical School.