1 Million DNA Shares: Cambridge Nonprofit Akin To Science Airbnb Approaches Milestone
05:09
Play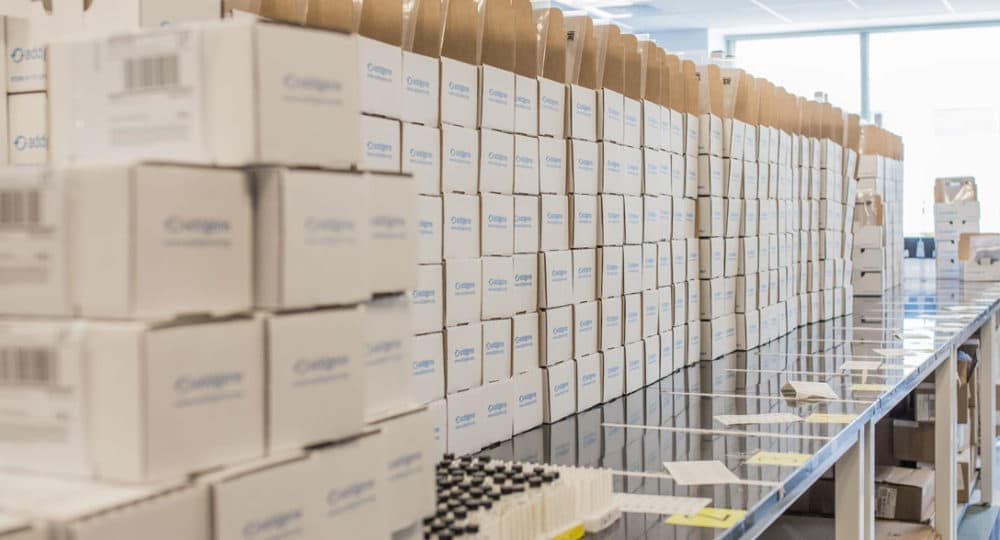 This article is more than 1 year old.
Back in the early 2000s, when Melina Fan was in graduate school at Harvard, her research on diabetes and obesity ran into some frustrating snags. She needed certain plasmids — circular bits of DNA — to study genes involved in how cells burn energy, but when she reached out to 20 different labs for them, she hit roadblocks.
"About half of them didn't get back to me," she recalls, "and those who did, it took a long time to get the materials, and sometimes they weren't correct."
Fan didn't blame the labs; their job was research, not shipping out packages. But there was clearly a problem that was slowing down science. After she graduated in 2004, she co-founded Addgene, a nonprofit repository that gathers and sends out plasmids, those critical bits of DNA, to scientists who need them.
Fast forward to 2018, and any day now, Addgene expects to have cause for a big celebration: "Addgene is about to hit its 1 millionth plasmid shared," Fan says. "This is a major milestone for the organization, and for science in general, because this marks 1 million plasmids that scientists have actually been sharing with each other."
Scientists have to compete a lot — for research grants, for prizes, to get studies into journals. But more and more these days, succeeding in science also involves sharing.
Addgene is part of a broad "open science" movement that focuses on expanding scientific sharing in general: of data, of lab notes, of results even before they're published in peer-reviewed journals.
It's a little like the "open source" movement in software. Except that in a field like biology, researchers have to share physical materials as well — like the plasmids Addgene sends out.
Addgene has been compared to Amazon, because scientists can so easily order from it the DNA they need. But that doesn't capture the sharing element. Fan says a better analogy might be Airbnb — on steroids.
"What I think is really cool about scientific sharing, and particularly plasmid sharing," she says, "is that instead of just saying, 'Somebody else can use my house for this week,' here's a situation where you can say, 'Everybody can have access, because we can make copies of it, and not only can you have access to my house but you can install a new bathroom. You can make improvements to it.' "
Case in point: CRISPR, the revolutionary method for editing genes. Feng Zhang, a leading scientist at the Broad Institute and MIT, has done pioneering work on engineering CRISPR tools in recent years — and he was flooded with requests to share DNA with other labs.
Addgene rescued his lab team from stuffing envelopes with CRISPR material, "and to date," Zhang says, "Addgene has sent it out over 40,000-plus times. And that's just been phenomenal. It freed up time for us to do more science."
It also helped CRISPR spread far and wide, fast. And, Zhang says, the sharing creates a helpful feedback cycle: "When we share the tools with another researcher, they may come back to us and say, 'Hey, this thing works well, but wouldn't it be great if you can do something else?' And that gives us motivation and inspiration to do something to further push the technology forward."
Addgene isn't the only central repository for life science; there's one that sends out cell lines, and the Jackson Laboratory on Mount Desert Island in Maine is famous for its genetically engineered mice.
But it is a prime example of scientific sharing: Researchers deposit their plasmids for free, and labs that order plasmids pay $65 each. Addgene's setup in Cambridge includes 20 big freezers, flasks of bacterial broth for growing the plasmids, and many rows of boxes destined for labs around the world.
The current generation of scientists share their work because they want greater impact, says Eric Lander, director of the Broad institute in Cambridge.
"They want to change the world," he says. "And the best way to change the world quickly, and see an impact, and to do things that you're going to be proud to tell your children about, is to get it into the hands of tens of thousands of others."
That impact doesn't come just through work at a scientist's own lab bench, he says. "It's through empowering an entire scientific community. And I think this next generation of scientists — they understand that."
This segment aired on August 20, 2018.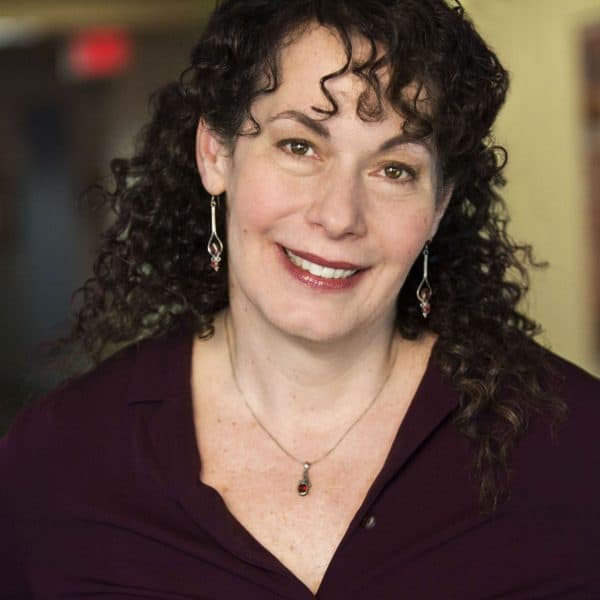 Carey Goldberg Editor, CommonHealth
Carey Goldberg is the editor of WBUR's CommonHealth section.