11 Greater Boston Communities Now 'High' Risk For West Nile Virus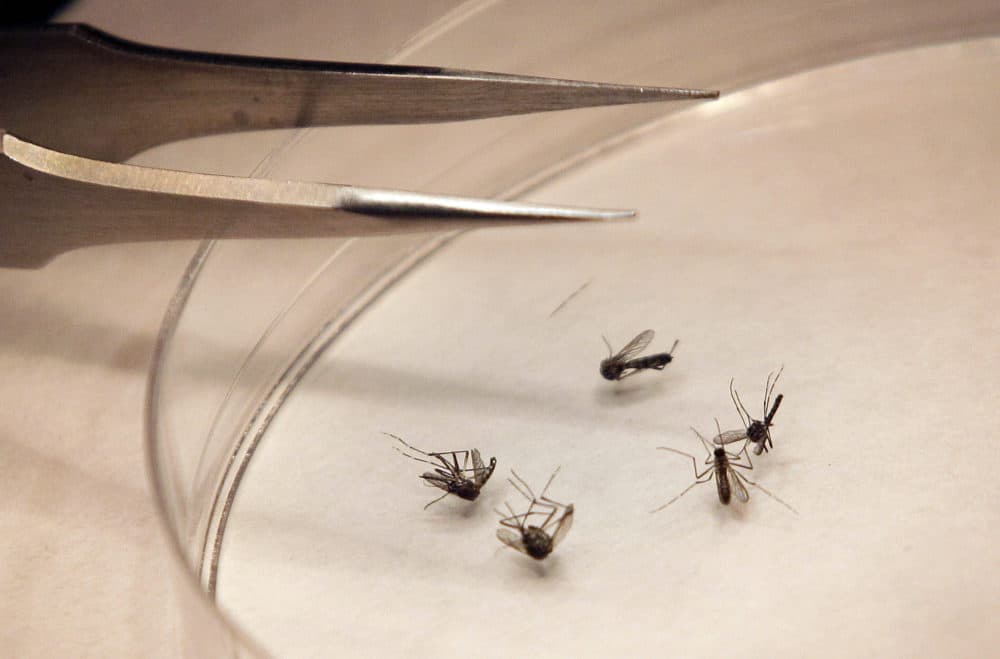 State public health officials have raised the risk level for West Nile virus in 11 Greater Boston communities from moderate to high.
Those 11 communities are Arlington, Boston, Belmont, Brookline, Cambridge, Chelsea, Everett, Medford, Newton, Somerville and Watertown.
They raised the risk level after announcing that a fourth person so far this year has contracted the mosquito-borne illness. The person is a woman in her 50s from Middlesex County.
Three other human cases were reported Friday.
Last week, officials raised the risk level for the disease from low to moderate in every city and town in the state.
"We are particularly concerned about people over 50 and those who are immunocompromised as they are the ones most likely to develop WNV disease," state Public Health Commissioner Dr. Monica Bharel said in a statement.
In 2017, there were six human cases of West Nile infection in Massachusetts.
Most people infected with West Nile have no symptoms. When symptoms are present, they tend to include fever and flu-like illness.