Sen. Warren Endorses Ballot Initiative On Patient-To-Nurse Ratios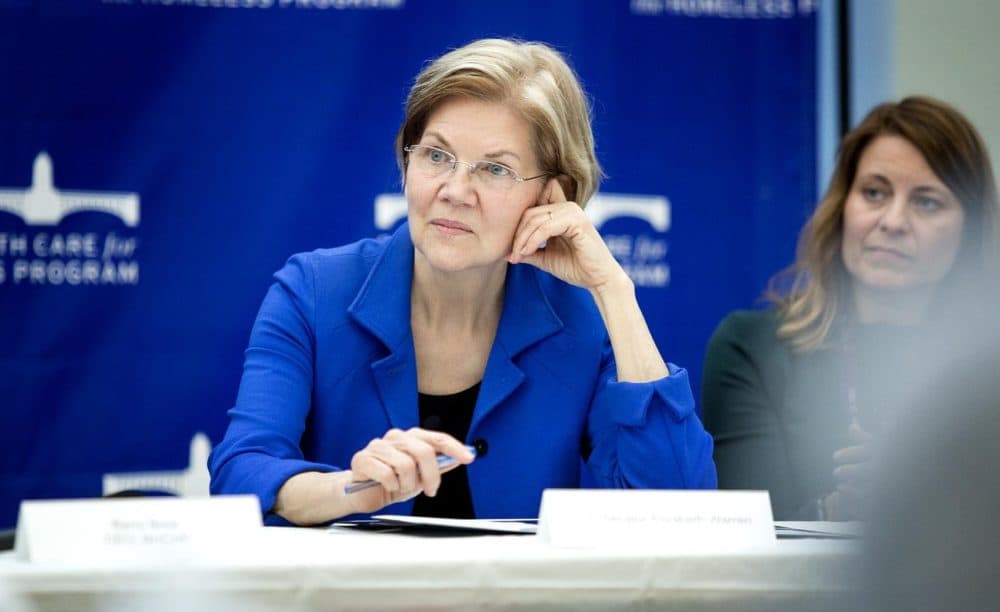 This article is more than 2 years old.
U.S. Sen. Elizabeth Warren has joined four other members of Massachusetts' all-Democratic congressional delegation in endorsing a state ballot initiative that would require hospitals to observe maximum patient-to-nurse ratios.
"Nurses work hard to take care of all of us when it matters the most, and we should do the same for them by establishing standards to ensure they have the help they need to do their job safely," Warren said in a statement released Tuesday by Yes on 1, the sponsor of the ballot initiative. "I stand with our nurses and support a yes vote on Question 1 in November."
Both Warren and her Republican rival in the U.S. Senate race, Geoff Diehl, declined to be interviewed Tuesday.
U.S. Reps. Michael Capuano, Jim McGovern, Stephen Lynch and Joseph Kennedy III have also endorsed Question 1, according to its sponsor.
The measure is opposed by Massachusetts hospitals.
Nurses disagree on the initiative. The Massachusetts Nurses Association has endorsed it. The American Nurses Association of Massachusetts opposes it.
A WBUR poll finds likely Massachusetts voters are evenly split on the question. Forty-four percent say they would vote for the measure, and 44 percent say they would vote against it.
The same poll finds Warren with a comfortable lead over Diehl, as 56 percent of likely voters say they'd vote for Warren, 30 percent say they would vote for Diehl, and 5 percent say they would vote for independent candidate Shiva Ayyadurai.
Tufts University political science professor Jeffrey Berry said this endorsement is about a potential Warren run for the Democratic presidential nomination.
"There's going to be two lanes that quickly evolve," Berry said. "One is liberals, and one is very liberals, and she's in the very liberals lane, so whatever she can do to try to make her stand out as the liberals' liberal, I think she's going to pursue that."
Our Revolution, the group started by Bernie Sanders supporters after the 2016 election, supports the ballot measure.
Correction: An earlier version of this story incorrectly characterized the American Nurses Association of Massachusetts. We regret the error. 
This article was originally published on September 25, 2018.