Mass. Health Care Policy Advocate Dies At 69
This article is more than 1 year old.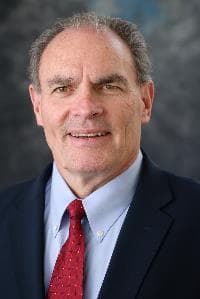 A healthcare champion who helped policymakers digest groundbreaking legislation has died at age 69.
Timothy Gens was the executive vice president of the Massachusetts Health and Hospital Association (MHA) before stepping down in December 2017 to seek treatment for brain cancer.
MHA credits Gens with advancing public reporting of hospital data, tackling medical errors and pushing healthcare reform that led to the Affordable Care Act. Before spending 23 years with MHA, Gens worked in planning, policy and communications for the MBTA.
Gens is remembered by MHA for being "a beloved friend and colleague to many, and an intelligent and creative leader within the healthcare community," the organization said in a recent newsletter. Gens passed away on September 10.
"Tim was profoundly intelligent, compassionate and dedicated to his work and family," MHA said in the newsletter. "He was also very, very funny. When you sat down to work with Tim, the nose-to-the grindstone activity would commence after you stopped smiling from his razor-sharp wit"
He is survived by his wife Madeline; his children, Kathleen and Dylan, of Boston, and Jamie Langley and her husband Merrill, of Edgartown; his grandchildren and other relatives, MHA said.