5-Year-Old Sudbury Girl And Woman In Northboro Test Positive For EEE Increasing The Number Of State Human Cases To 7
This article is more than 1 year old.
A 5-year-old girl from Sudbury and a woman in her 60s from Northboro have tested positive for eastern equine encephalitis, according to officials. Seven Massachusetts residents have tested positive for the mosquito-borne illness this year, public health officials announced Friday.
Town officials in Sudbury said the girl is in critical condition.
The news comes just one day after officials confirmed a separate human case of EEE in Middlesex County.
"Even though temperatures have cooled off, it is not unusual to see human EEE cases confirmed in September," Public Health Commissioner Monica Bharel said in a statement. "This is why we continue to urge the public to take seriously the threat that mosquitoes can pose and to take steps to avoid being bitten."
The department has raised to critical the risk level in Framingham, Marlborough, Northborough, and Sudbury. The risk levels in Berlin, Boylston, Hudson, Maynard, Stow, and Wayland were raised to high.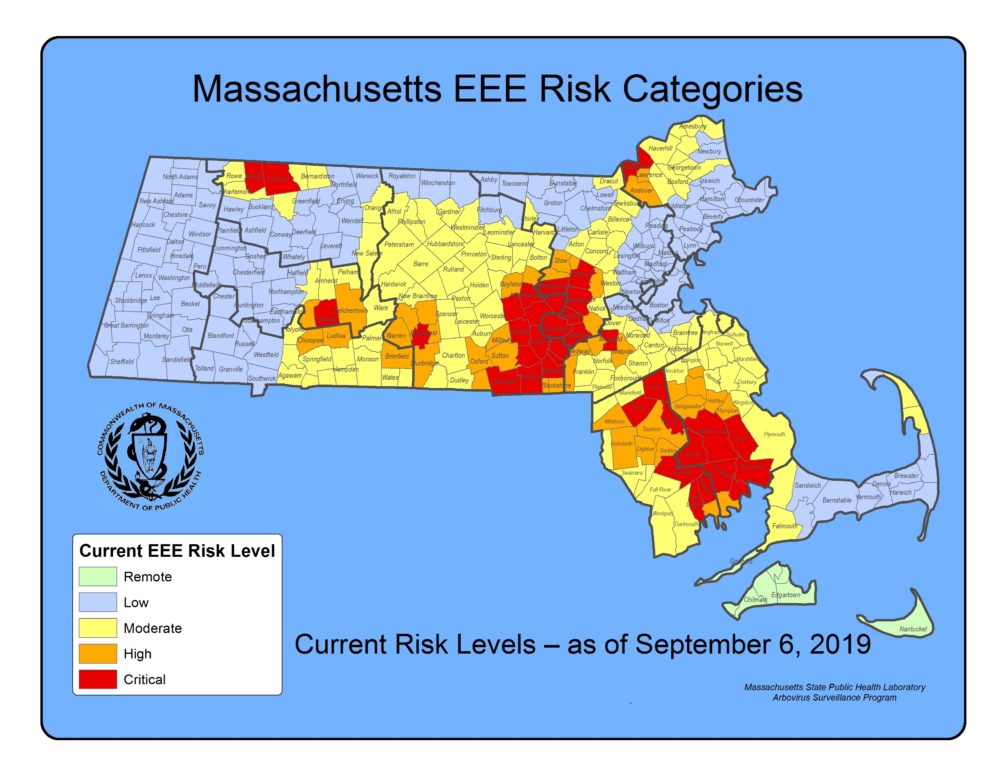 Though rare, EEE is a serious condition that in some cases can cause brain damage and death. In August, a Fairhaven woman who contracted the illness died.
Eight horses and one goat have also tested positive for EEE in Massachusetts this year.
The state completed aerial mosquito spraying in several counties in August, but temperatures are now too low for that method, according to DPH. Local communities have continued truck-based spraying programs, the agency said.