UMass Amherst Researcher Gets CDC Money To Forecast The Flu Better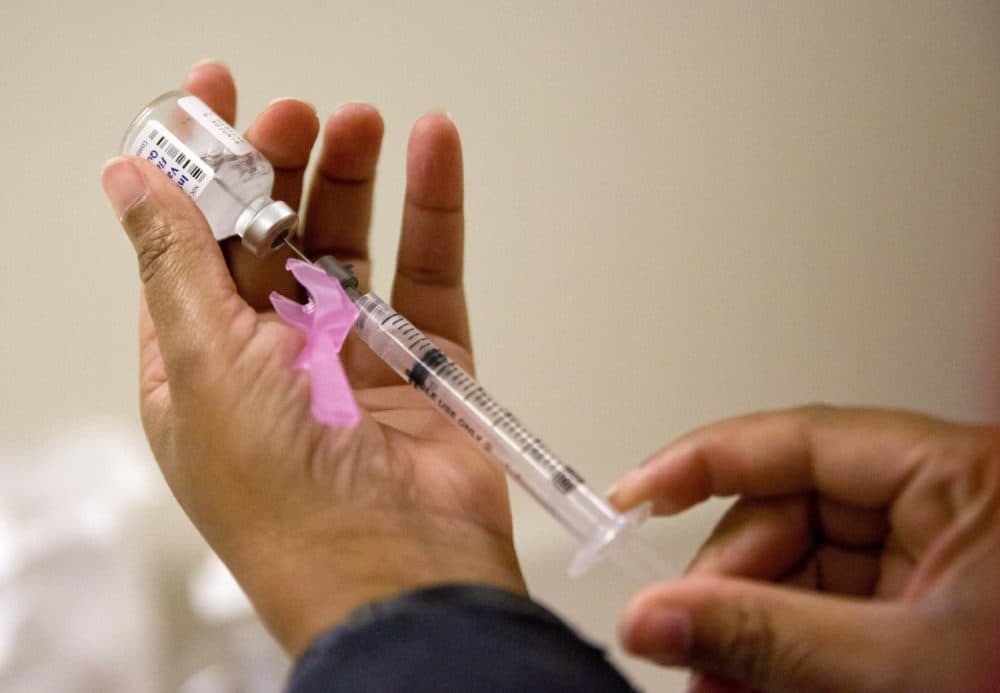 A University of Massachusetts Amherst health researcher is getting $3 million from the Centers for Disease Control and Prevention to help predict flu outbreaks in a more practical way.
Most maps of flu activity are already outdated by the time the CDC releases them, according to UMass professor Nicholas Reich.
His work aims to make flu forecasting more up to date and local, similar to weather forecasts.
"We certainly wish we had a flu radar," Reich said, "but we don't have that. So we use a combination of data sources and advanced analytical techniques."
For example, Reich's team collects daily statistics from local clinics and hospitals as well as internet searches for cold medicine. By putting that information into a forecast model, he said people will be able to make very practical decisions.
"If you knew with some certainty that flu season was peaking and you have an ailing parent or grandparent, maybe you'd encourage them not to go to the shopping mall that week," he said, "or maybe you'd buy extra hand sanitizer for your family."
The CDC is paying for the next five years of Reich's research. He said it represents a paradigm shift in flu predictions for the federal agency, which currently relies on reports from public health agencies that are usually a few weeks old.
Another aim of the UMass project is to improve communication of flu risk so that people will get used to reading flu forecasts the same way they use weather forecasts. Starting at the end of October, Reich said people can get weekly flu predictions from the CDC website.
Reich said the CDC project uses a collaborative approach across research institutions and health agencies, which is not always the case in science.
"It's not a competitive atmosphere," he said. "People are helping each other to make their models better. And that's been a really valuable experience. And it's made the forecast better."