'I See This Story A Lot, But It's Hidden': A Dermatologist On Ayanna Pressley's Alopecia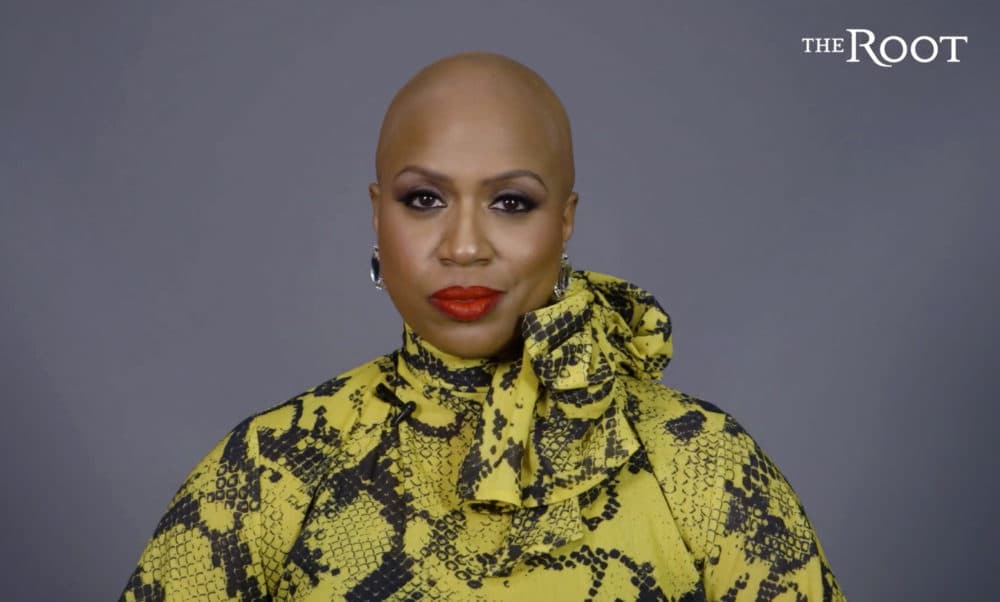 U.S. Rep. Ayanna Pressley was getting her braids re-twisted last fall when she realized her hair was becoming patchy in some places.
"From there, it accelerated very quickly," Pressley said in a video from The Root.
Her hair was falling out. It filled her sink every morning, she said, until there wasn't a strand left on her head. In the video, Pressley revealed she has alopecia and took off her wig to show a perfectly bald head.
The video has encouraged other women to share their own stories of living with alopecia – the medical term for hair loss. Many of them said that seeing Pressley speak so candidly about her own experience inspired them to open up as well.
"We are often told our femininity lies in our hair. Our attractiveness is linked to it," said Alba Anthony, a woman from New York City who wrote about her own alopecia on Twitter after seeing Pressley's video.
Anthony described getting her diagnosis about a year ago.
"My dermatologist spoke to me with hushed tones as if someone died. [The video] reduces the shame of it," she wrote. "It's something that I haven't spoken about out of fear of ridicule."
Watching Pressley's video made Anthony want to talk about it, though.
"I recognize the bravery it takes for her to say these things," she said. "It makes me feel like I have to as well."
For Dr. Crystal Aguh, a dermatologist at Johns Hopkins University and director of the university's ethnic skin program, Pressley's video was a reminder of why she does the work she does.
While alopecia can affect people of all ages, ethnicities and genders, Aguh explained that hair loss can be particularly fraught for black women. Through her own work, she has tried to ease the burden and reduce barriers to health care for black women.
"I give a talk at our national meeting every year to dermatologists about how to talk to black women about their hair," she said.
Aguh spoke with WBUR about alopecia. This interview has been edited for length and clarity.
Interview Highlights
How did you feel when you were watching Ayanna Pressley's video?
I said "wow" multiple times. I see this story a lot, but it's hidden. Many of my patients are married, and their spouses have never seen them without their wig on. I love her candor. I love that she admitted she was still struggling to accept the fact that she doesn't have hair.
Hair is very important to a lot of women. It's a reflection of who they are, and when they lose it, women have to reconstruct their view of themselves. We're not seeing Congresswoman Pressley after she's figured out who she is in this new stage of life. We're watching her as she's going through the process. That makes it even more powerful.
I think it's going to increase the number of patients who seek help from a dermatologist. Just seeing how strong and beautiful she was there without a wig – I think that can reassure a lot of women that losing your hair doesn't mean you have to lose your identity.
Can you tell us what alopecia is and what causes it?
Alopecia is just a generic term for hair loss. There are actually several dozen different forms, generally. When it comes to black women in particular, certain types are more common. One is traction alopecia, which occurs from stress on hair follicles from the use of things like braids, weaves and other extensions. Another common form of hair loss is called CCCA [Central Centrifugal Cicatricial Alopecia]. We're not quite sure what causes it.
In the video, Pressley talks about how hair was a particularly salient attribute for how she viewed herself, but also how society viewed her. How does that aspect of this play into people's treatment for alopecia?
People see black women with a certain hairstyle and may attribute certain stereotypes based on that. Some people may not feel comfortable coming to work with their hair in a natural curly state. Similarly, some women don't feel comfortable straightening their hair because some people view that as catering to European ideals. As a black woman, when you're picking a hairstyle, you have to be aware of what message that sends. It's really not just a hairstyle anymore.
If a dermatologist is not cognizant of those issues, it's going to be hard to make recommendations in a productive manner. And that can be a barrier to health care for black women.
A lot of these hairstyles that are implicated in traction alopecia are popular with black women. Is that why it's important to talk about this in a practical sense?
One of the things that I try to teach dermatologists is tightly curled hair, which is characteristic of women of African descent, is very fragile and prone to breakage. It's not protected by the scalp's natural moisturizers like straight hair is. One technique is to tuck it away, braid or weave it, so that it doesn't get broken by routine grooming. On top of being dangerous to curly hair, routine grooming of tightly curled natural hair is very time-consuming.
So some of these hairstyles are the one hairstyle that a woman may know or feel comfortable with or is feasible to maintain. It's another facet of the discussion that's so important for dermatologists to know when talking about hair care. Braids and extensions are a double-edged sword. They are very positive, but can provide harmful side effects.
What's your takeaway from the video?
People who are reading this and may be suffering from early stages of hair loss should look to see if their styling practices are exacerbating or worsening their hair loss.
For those who are suffering from long-standing, extensive hair loss – alopecia doesn't have to signify a complete loss of beauty or self. There are ways to recapture that sense of self.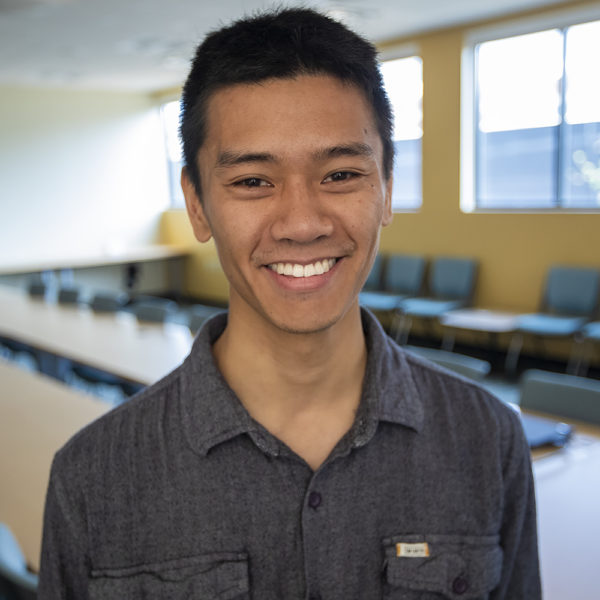 Angus Chen Reporter, CommonHealth
Angus Chen is a reporter for WBUR's CommonHealth.