Flu Severity Remains High In Massachusetts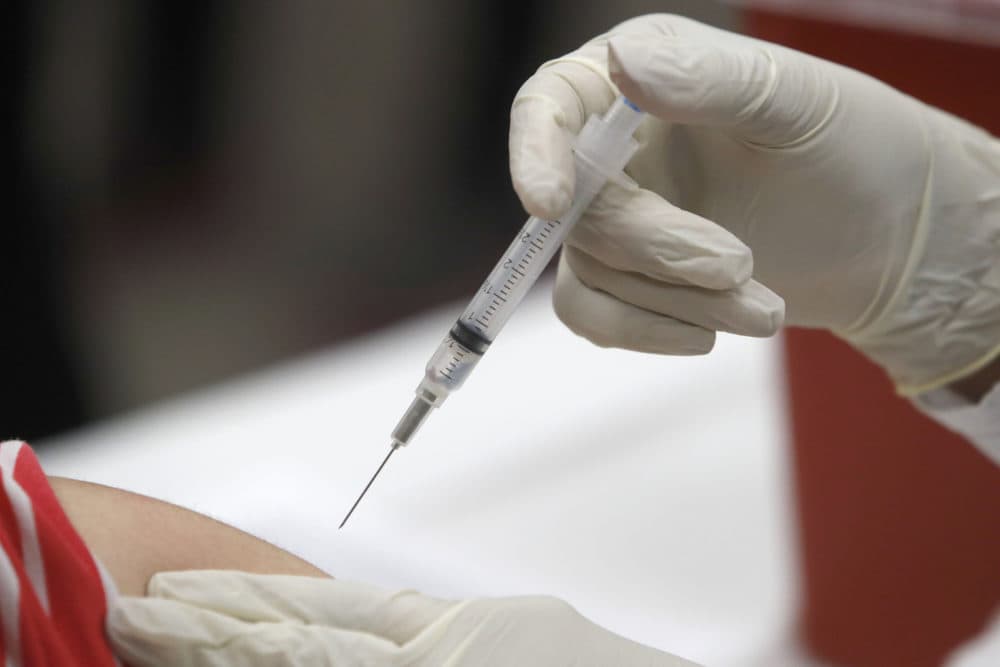 Doctor visits and hospitalizations for the flu slowed in Massachusetts for the week of February 28, but remained elevated compared to the same week in the previous two years, the Mass. Department of Public Health said in a report Friday. Overall, state officials said the severity of this flu season remained high.
So far in the 2019-2020 flu season, doctor visits and flu activity have been high nationwide. Hundreds of thousands of flu patients are inundating emergency rooms across the U.S., and at least 18,000 Americans have died from flu-related illness, according to estimates from the federal Centers for Disease Control and Prevention.
The percentage of positive flu tests reported to DPH over the past week decreased by 24% compared to the prior week. Because the majority of individuals with the illness are not tested, the number of positive flu test results likely does not reflect the total number of cases occurring in the state.
In the midst of a bad flu season, the report cites the novel coronavirus as another national concern that may affect hospitals, with 14 confirmed cases in the U.S. and one in Mass. that public health officials disclosed on Feb. 1. The patient is reported to be recovering well at home.
Elie Levine Freelance Digital Producer
Elie Levine is a freelance digital producer for WBUR.