UMass Memorial Medical Center Has Enough Equipment For Now, But Is Readily Accepting Donations
06:12
Play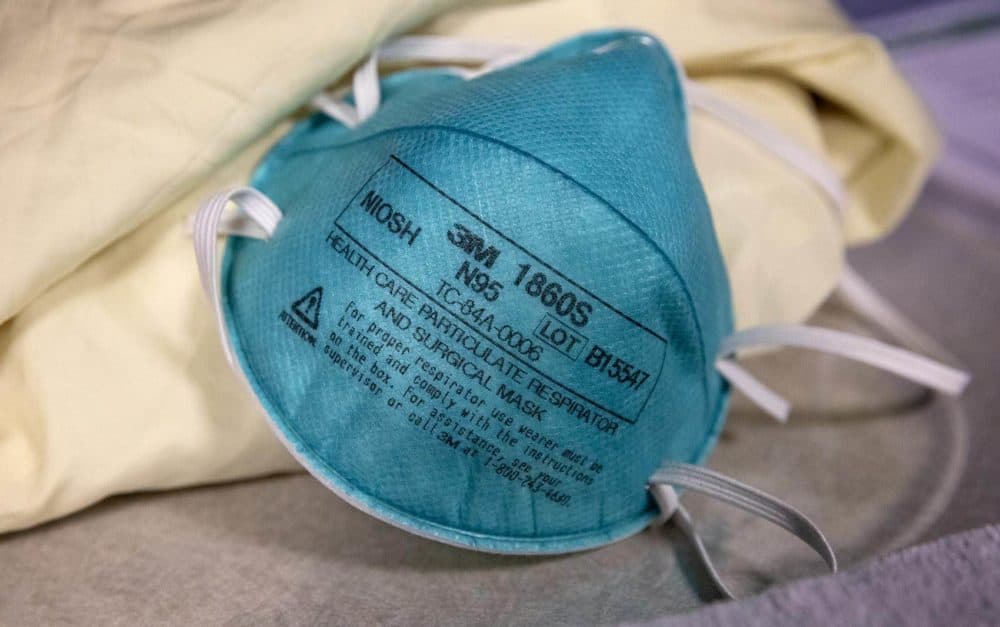 This article is more than 1 year old.
Hospitals are looking beyond traditional supply chains for N-95 masks, gloves, respirators and other vital supplies. But medical equipment from unorthodox sources may not be up established safety standards — and in some cases, can be counterfeit.
Dr. Kimi Kobayashi, chief quality officer at UMass Memorial Medical Center in Worcester, works on the front lines of the effort to secure more PPE. He joined WBUR's Morning Edition host Bob Oakes to discuss.
Interview Highlights
On the effectiveness of expired N95 masks 
There are studies out there showing that in N95 respirators, despite having spent time on the shelf, can actually still deliver effective performance. ... CDC guidance ... allows us to use expired respirators. And so that is a viable way of providing [personal protective equipment] in times like these when we're in a pandemic. ... My sense is that these masks that have been passed their due date ... should deliver the same performance.
On the current situation at the UMass Memorial Medical Center
Right now we do have what we need. You know, it's always a delicate balance when we look at our inventory, where we need to balance where we are today with where we need to be tomorrow. And with the expected surge and the number of patients, we keep a very close eye on our inventory to make sure ... that we're ready for what's to come.
On the safety concerns inherent in sourcing protective equipment from irregular sources
That is something that we take very seriously. When we source masks, we do vet vendors and verify authenticity of masks and also make sure that if a mask is getting delivered to us ... that we are able to verify its performance.
On receiving donations of personal protective equipment
We have gotten a large amount of donations, which has been truly terrific. And, you know, we've been very thankful to all of the folks who have donated, including companies and individuals. ... We take donated equipment. We catalog it according to manufacturer and item, and then we put that within our inventory management system."
The Washington Post reports that the federal government's emergency stockpile of personal protective equipment is nearly exhausted. Have you received anything from the federal stockpile?
Not a significant amount. You know, we have been fortunate, though, despite that, to have an adequate level of PPE so far. And, you know, obviously, we continue to source masks, gowns, gloves, you know, other items.
On the fragility of the PPE supply chain
I don't know ... on a national scale. My sense is, though, that PPE is generally a somewhat fragile supply chain. You know, there is a lot of other medical equipment that is also somewhat fragile. We are from time to time faced with drug shortages and other shortages. So, you know, I think it can be a fragile system. We have been fortunate at UMass to have had an emergency stockpile that was backing us up when the initial phase of this epidemic hit. But obviously not every institution has that.
Our priority is always the safety of our caregivers. And so we've been trying to craft guidelines and look at our inventory and balance everything to try to deliver the maximum level of protection that we can to our caregivers. Right now we have been fortunate that we are able to supply N95-level masks to our frontline folks, and we hope that this will continue throughout the pandemic. We're doing everything that we can to make sure that happens.
This article was originally published on April 02, 2020.
This segment aired on April 2, 2020.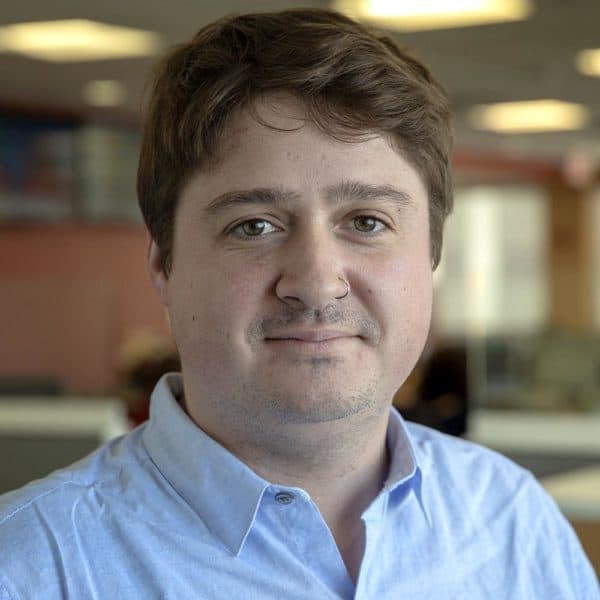 Wilder Fleming Political Producer
Wilder Fleming is a political producer at WBUR, focused on the path to November 2020.