Walsh: Boston To Expand Virus Testing, With Focus On Vulnerable Populations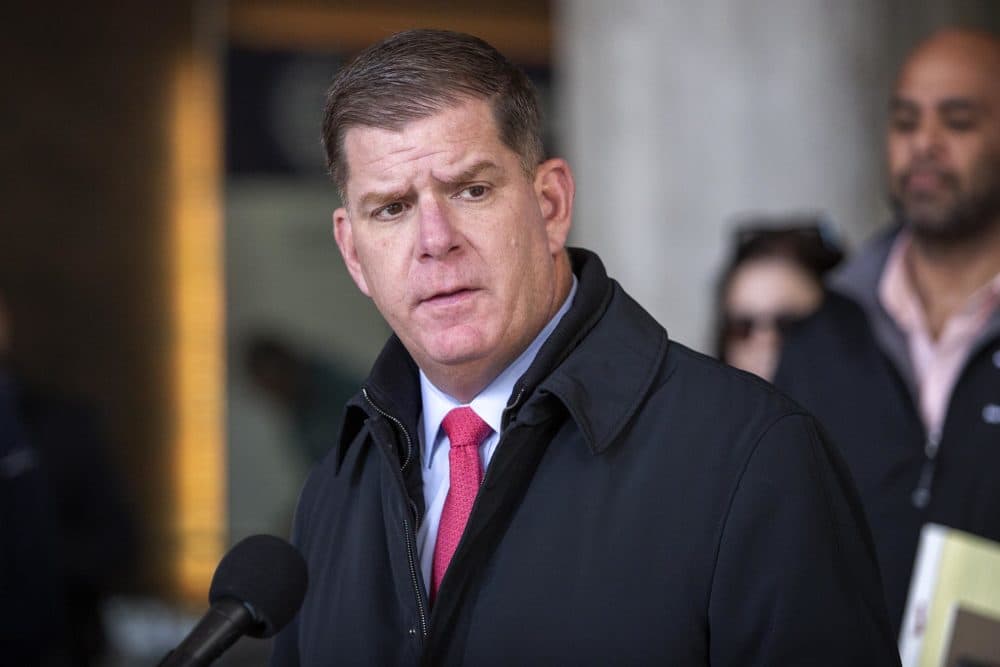 The city of Boston is planning to increase its daily COVID-19 testing capacity by more than a third over the coming weeks, Mayor Martin Walsh announced Wednesday.
Walsh's office said the city is currently averaging about 1,100 tests each day but would like to get to 1,500 tests per day "targeting efforts in each neighborhood, while prioritizing populations most vulnerable to the severe impacts of COVID-19."
To get there, the city plans to increase the number of community health centers offering testing and to increase their testing capacity by 50% in the next month. The city also plans to partner with two hospitals to expand community-based testing.
"Testing helps people get the care they need and avoid passing the virus on to others," Walsh said. "Increasing our testing efforts allows our public health experts to better track the outbreak and it will continue to be essential in our progress toward recovery.
Public health models tell us that the more testing we can do, the more we can reduce our positive infection rate, giving us the data and confidence we need to move forward safely."
So far, about 4% (close to 28,000 people) of the city's population has been tested for COVID-19 and the city has 10,241 confirmed cases.