Pressed By Warren, Fauci Says Coronavirus Is Not Contained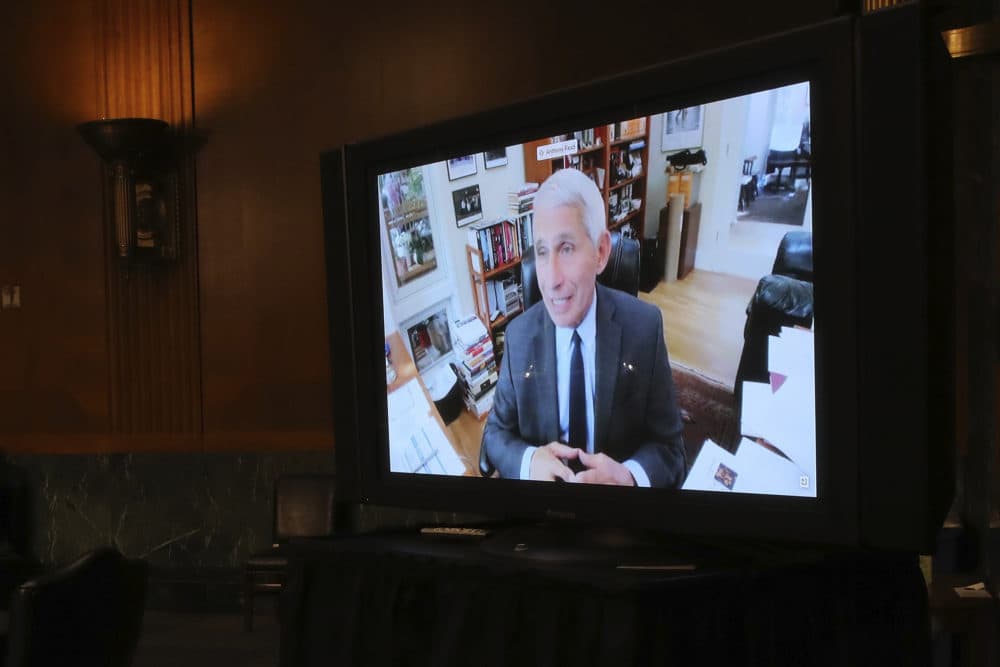 Answering questions from Sen. Elizabeth Warren, Dr. Anthony Fauci said that the coronavirus has not yet been contained, and that without robust federal mitigation measures in place by the fall, the country could see a resurgence that leads to "more infections and more deaths."
"Do we have the coronavirus contained?" Warren asked Fauci, director of the National Institute of Allergy and Infectious Diseases, during Tuesday's hearing before the Senate Health, Education, Labor and Pensions Committee.
"It depends on what you mean by containment," Fauci said, noting that while the numbers of daily reports of infections and hospitalizations has been falling in some regions that were the hardest hit, such as New York City and New Orleans, there are currently spikes elsewhere.
"So I think we're going in the right direction, but the right direction does not mean we have, by any means, total control of this outbreak," Fauci said.
Warren questioned Fauci via video conference from her Washington home, one of several lawmakers to appear at the hearing remotely. Fauci and the other members of the White House's coronavirus task force who testified also did so via video.
Warren also pressed Fauci on whether the federal government could prevent another wave of the virus in the fall.
"If we don't do better on testing, on contact tracing and on social distancing, will deaths from coronavirus necessarily increase?" Warren asked.
"Of course," Fauci said. "If you do not do an adequate response, we will have the deleterious consequence of more infections and more deaths."
Fauci said that he hopes that the federal government will act to prevent another surge.
"If we do not respond in an adequate way when the fall comes ... then we run the risk of having a resurgence," Fauci said. "I would hope by that point in time, in the fall, that we have more than enough to respond adequately. But if we don't, there will be problems."
Utah Sen. Mitt Romney said he was "surprised" by President Donald Trump's claim that former President Obama is responsible for a lack of vaccines, and asked Fauci to debunk it. The virus was first discovered in 2019, more than two years after Obama left office.
"Certainly President Obama nor president Trump are responsible for us not having a vaccine," Fauci told the former Massachusetts governor.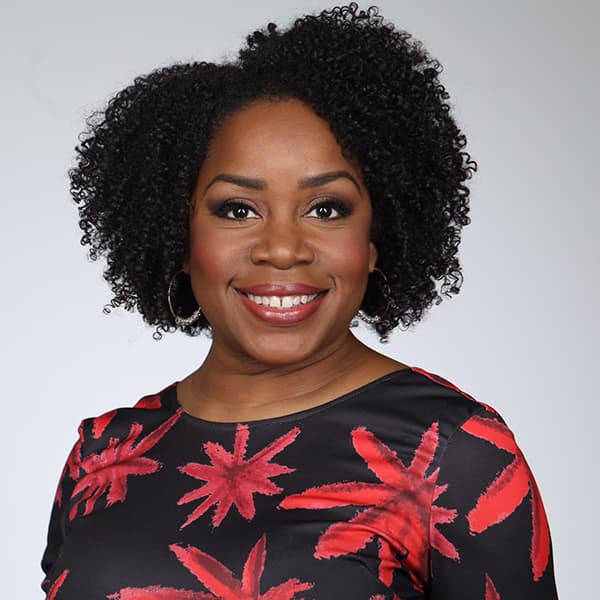 Kimberly Atkins Senior News Correspondent
Kimberly Atkins is a senior news correspondent for WBUR, covering national political news from Washington, D.C., with a New England focus.