Study: Mass. Human Service Workers Report Low Wages And Racism At Work
Human service workers in Massachusetts earn chronically low wages, lack career development opportunities and face racism at work, according to a new study from Simmons University and the African Bridge Network.
The study, titled "Pathways to Leadership Among Foreign Born and Native-Born Human Services Workers: Equity and Inclusion," surveyed nearly 300 workers in jobs providing direct care for people with intellectual disabilities, mental illness, substance abuse disorders and other health challenges in four Massachusetts non-profit organizations. Nearly 90% of respondents were people of color, with a significant portion identifying as foreign-born.
Many of these workers face additional risks as essential workers in the coronavirus crisis.
"They are actually at a very, very critical point where they have to make choices, tough choices, around survival and around the protection of their own selves as well as their own families," said Simmons professor Hugo Kamya, one of the study's authors. Going to work could expose a worker to the virus, but staying home could cost them a job.
"They find themselves caught between a rock and a hard place on how to advocate for themselves around something that continues to be an injustice," he said.
Respondents reported staggeringly low wages: nearly a third made between $15,000 and $35,000 a year. Foreign-born workers in particular reported low salaries.
"A lot of the participants had received their education out of the country," said Simmons professor Johnnie Hamilton-Mason, one of the study's authors.
"And that seemed to be the most consistent finding, that if you had gotten your education out of the country, then you were more likely to receive the lowest end of the salary. And that was regardless of how much education you had."
A common complaint was a lack of opportunity for career advancement and training.
"There were lots of people who had eight years of service, 14 years of service in these particular organizations with very little growth and development, except a small portion," said Hamilton-Mason.
Respondents also reported feeling deeply under-appreciated by the organizations they worked for — a perception that some attributed to racism, Kamya said. A majority advocated for more and better diversity and cultural competency training for managers.
The study outlined some recommendations for advocacy around raising salaries and programs that promoted racial equity, though it did not go into great detail.
Despite workers' complaints, many expressed devotion to their jobs and the people they cared for.
"When we asked them what kept them going, it was not the money. It was not managers, it was not the education, it was not the opportunities. Because they had none," Kamya said. "It was the clients."
This article was originally published on June 04, 2020.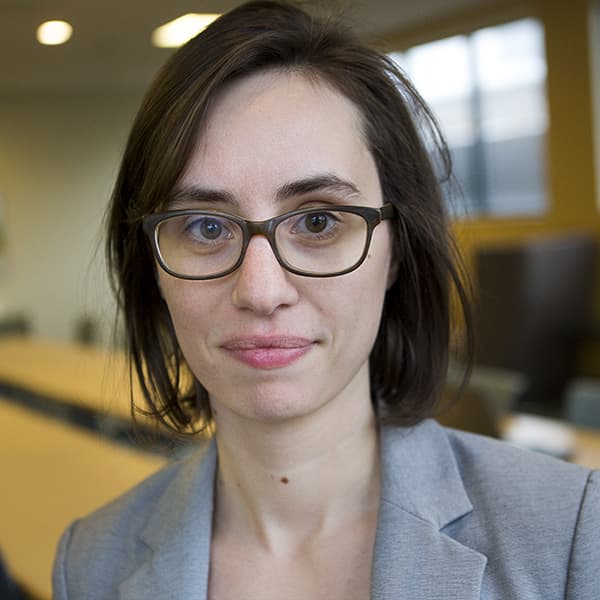 Amelia Mason Arts And Culture Reporter
Amelia Mason is an arts and culture reporter and critic for The ARTery, WBUR's arts and culture team. She covers everything from fine art to television to the inner workings of the Boston music scene.