Cases Above Average In Most Mass. Communities Targeted For Testing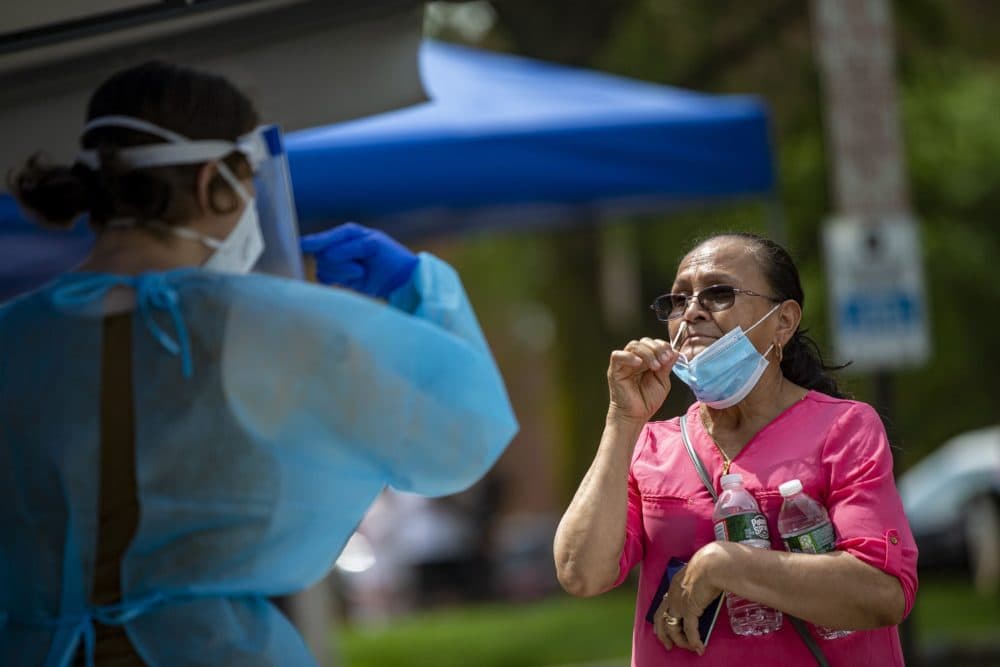 The COVID-19 positive test rate remains above the state average in three-quarters of the eight hard-hit communities where the Baker administration is offering free testing for the next month, according to weekly state data published Wednesday.
The percent of tests to return positive over the past two weeks was 1.91% across Massachusetts, but roughly 3% or higher in Lynn, Lawrence, Chelsea, Lowell, New Bedford and Fall River, indicating that the virus remains more prevalent in those communities, each of which has significant low-income or nonwhite populations.
Two of those cities surpassed a 6% rate, with Lawrence at 6.32% and Fall River at 6.25%, according to Department of Public Health figures. The other two cities included in the administration's free testing "Stop the Spread" program, Everett and Marlborough, had positive rates of 1.86% and 1.75%, respectively, over the past 14 days.