Boston Children's Hospital Names New CEO Amid Pandemic
04:22
Play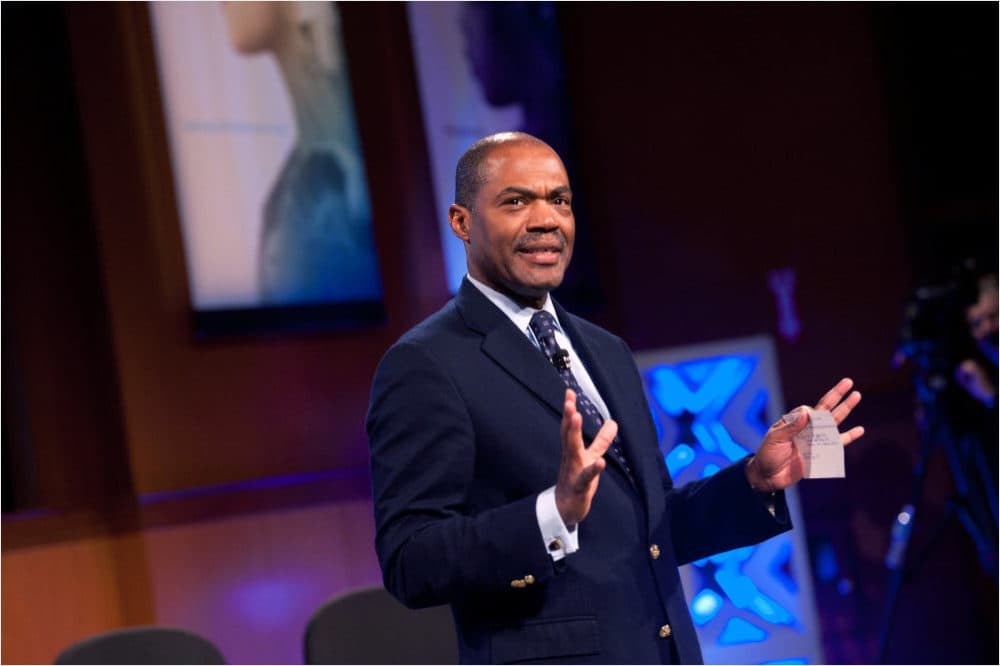 Running one of Boston's top hospitals would be difficult in the best of times, but Dr. Kevin Churchwell will also face a few unique challenges when he takes over as CEO of Boston Children's Hospital next year.
Churchwell must manage the pediatric hospital's response to the coronavirus pandemic, which has affected thousands of young patients. He also hopes to use national conversations about diversity and inclusion to open more doors at Boston Children's for minorities like himself.
WBUR's Morning Edition host Bob Oakes spoke with Dr. Churchwell about his new role and the unique perspective he brings to it.
Here are highlights of the interview, lightly edited for clarity.
Interview Highlights
On making diversity and inclusion a top priority
Obviously, I bring to the table diversity as an African-American, and I take that responsibility to the utmost. I must say that our identity was shaped by our father in particular and what he dealt with and had to deal with in the South. And it shaped, in some respects, how we dealt with adversity, but also opportunity. And I hope that what I bring to the table is the ability for us to keep it at the forefront and make change — make positive change — moving forward.
We see it everywhere, and we have identified that we need to aggressively be at the forefront across the board: how we recruit, how we retain, who we recruit and how we actually push forward a clear message around anti-racism, around equity, diversity and inclusion. So where we're taking it head-on.
On Boston Children's Hospital's response to the coronavirus pandemic
We have seen primary cases — a small number of primary cases — mostly with children who have had chronic or underlying disease. What we also have seen is a manifestation of an inflammatory process that is directly related to the COVID infection. And we've seen over 50 children with that that have been admitted to the hospital, that we've taken care of. They've all done well but have in many respects [been] involved in more intensive care. And so, the major issue that we've dealt with is with our workforce. The major emphasis has been on safety, safety, safety. I say it three times: safety for our staff, for those that work at Boston Children's; safety for our patients; and safety for our families.
On his vision as CEO of Children's Hospital
Continue that work to be that guiding light for pediatrics.
What we do at Boston Children's does reverberate across the nation, around the world in terms of pediatrics. We are looked to for the work that we do. I left Boston Children's and was part of other really great institutions for pediatrics. But one of the questions that always came up when we were trying to answer a question of what to do was: 'What's Boston Children's doing?' I respect that. And I think that's one of the most important things that I have to do, is to help support our mission from that standpoint.
This article was originally published on October 19, 2020.
This segment aired on October 19, 2020.