COVID-19 Variant From Brazil Found In Massachusetts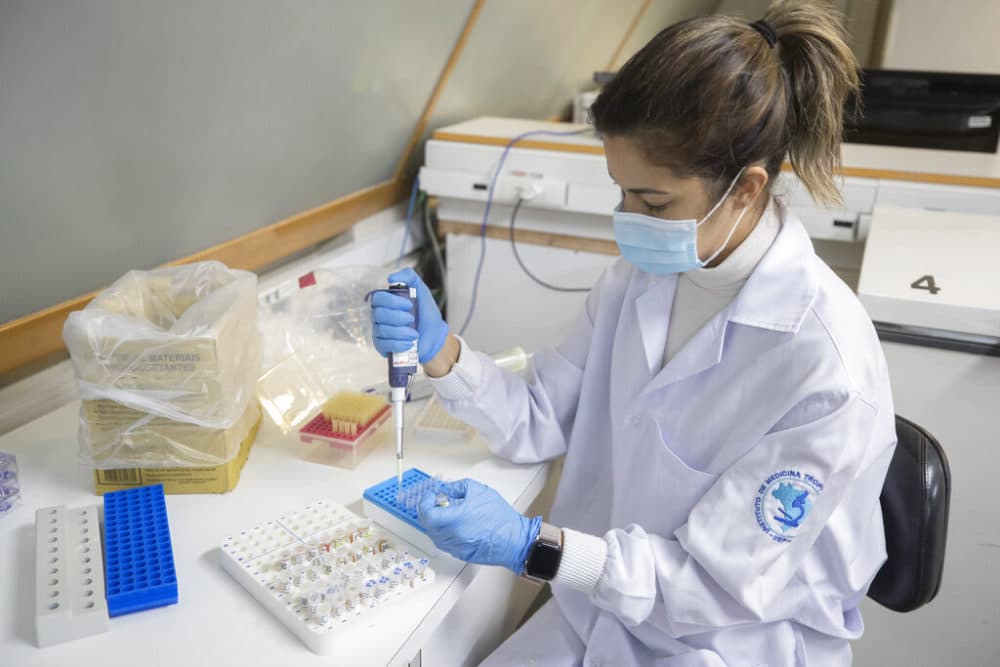 A variant of the coronavirus first identified in Brazil has been found in Massachusetts for the first time, state public health officials said Tuesday.
The person with the variant is described only as a woman in her 30s who lives in Barnstable County and tested positive in late February, the state Department of Public Health said in an emailed statement.
The state was notified of her test results from genetic sequencing conducted through the U.S. Centers for Disease Control and Prevention's national surveillance system.
No other information, including whether the woman recently traveled, was available.
The state has also found 213 cases of the U.K. variant and six cases of the South African variant. Health officials have expressed concern that these variants may spread more easily.
The best was to stop their spread is to wear a mask, maintain social distancing, avoid groups, stay home when sick, and get tested if showing symptoms, the health department said.