Who Moved My Carpool Lane? Lawsuit Says Mass. Illegally Took It Away
Are you stuck in traffic on I-93 south near the Tobin Bridge?
The Conservation Law Foundation says you can blame the state's Department of Transportation.
The Boston-based environmental group plans to sue the DOT for allowing all drivers to use I-93's high occupancy vehicle lane.
The state opened the HOV lane to all traffic in May, in an attempt to ease congestion during Tobin repairs over the next two years. But carpoolers and bus riders who were previously given priority have experienced longer commute times as a result, according to the CLF.
"It's a hasty decision that negatively impacts transit-dependent riders and carpoolers who are taking the right action to promote air quality and public health," said Conservation Law Foundation Senior Attorney Staci Rubin. Unilaterally eliminating the HOV lane violates federal and state regulations, she said.
CLF alleges buses on the highway have been delayed as much as eight minutes since the HOV lane was removed.
On Wednesday, MassDOT spokesperson Jacquelyn Goddard responded to CLF's announcement.
"MassDOT does not plan to make this condition permanent as the opening of the I-93 southbound HOV lane in Somerville and Medford is one of several temporary measures being undertaken by MassDOT to relieve North Shore congestion for all travelers related to the Route 1 Chelsea Viaduct and the Tobin Bridge projects," said Goddard in an email. "MassDOT looks forward to meeting with CLF in the near future to address the group's concerns."
State officials have 60 days to respond to the lawsuit before it is officially filed.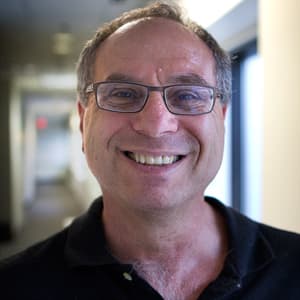 Bruce Gellerman Senior Reporter
Bruce Gellerman is an award-winning journalist and senior correspondent, frequently covering science, business, technology and the environment.