7 Sea Turtles Released Back Into Wild, After A Winter Of Rehab In Quincy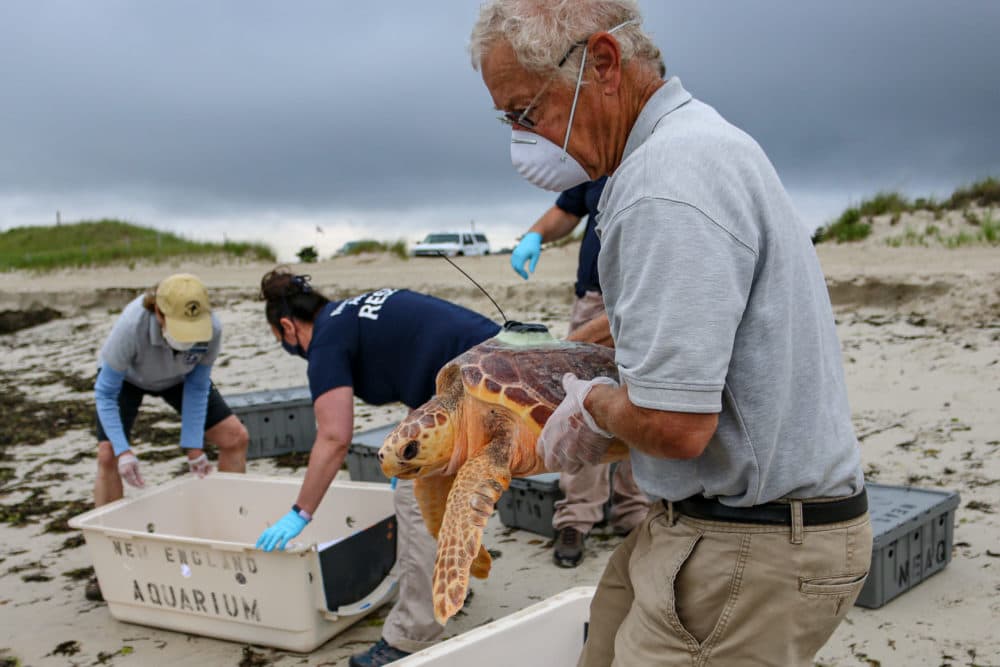 Seven sea turtles were released back into the ocean off Cape Cod on Wednesday, after being stranded onshore late last fall and spending the winter recovering at the New England Aquarium's Animal Care Center in Quincy.
The first turtle back in the water was a 55-pound loggerhead named "Nickel."
Nickel was stranded last December after becoming "cold-stunned" in Cape Cod Bay. Young sea turtles arrive in the area to feed during the summer, and can get caught in the bay when the water quickly turns cold. Massachusetts Audubon Society volunteers rescued Nickel last December 12, and handed the hypothermic, emaciated turtle over to the New England Aquarium's care team. The team treats about 300 turtles each year.
Nickel gained about 20 pounds during its winter rehab; another loggerhead, named "Titanium" gained five pounds (The Aquarium staff adopted a "periodic table" naming theme for turtles this season).
The winter weight gain was a good thing for the juvenile loggerheads, according to New England Aquarium senior biologist Adam Kennedy, because Nickel and Titanium were big enough to swim away with satellite tags stuck to their backs.
"We're not exactly sure what these these sea turtles do in this type of water, this time of year, at this age," Kennedy says. "So it's really important to see what what's going to happen once they leave here."
Kennedy says the team will be able to track the turtles until the tags fall off or the batteries die, at least a couple months and maybe up to a year.
The team released five endangered Kemp's ridley turtles as well, named Arsenic, Neptunium, Boron, Sodium and Bromine.
Kennedy said he's gotten to know each turtle's individual quirks and personality, and it's a little bittersweet to watch them leave. But the time had come.
"Some of them kind of look back before they go in," Kennedy said. "But I think these were all on a mission to get out of here. One they got into the water, they just kind of dove in and moved on out."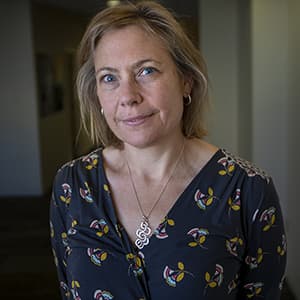 Barbara Moran Senior Producing Editor, Environment
Barbara Moran is the senior producing editor for WBUR's environmental vertical.