Mass. Growth In Edtech Is Changing Education — And Adding Jobs, Study Says
03:50
Play
This article is more than 4 years old.
On the fifth floor of the trendy Cambridge Innovation Center, about a dozen college admissions officers and high school counselors gather over coffee and sandwiches to learn about a new tool — one that promises to make their jobs easier.
Christina Bai, the founder of a company called CollegeFindMe, tells the group about her new company, which launched in May. It's a website where college hopefuls can post profiles of themselves and the types of colleges they're interested in attending.
In turn, college recruiters can search for potential applicants on the site, instead of traveling to high schools.
Bai tells the recruiters in the room that her site can save them time and money.
"For example, a local school, one with less than 3,000 students — every year they spend at least a million dollars on recruiting," says Bai. "That's crazy, a lot of money."
Bai moved to Boston from Beijing to create CollegeFindMe. She's one of dozens of technology education entrepreneurs who now call the city home.
"Boston has the best education system," Bai says. "So we have Harvard, we have MIT and we also have some small colleges."
Boston city leaders have been vocal about efforts to lure innovative companies like Bai's to Boston. The loudest evangelists for this movement are the folks at LearnLaunch, a startup program that professes to be at the forefront of the education technology movement in Boston. It has built an accelerator in Boston's Back Bay, where it helps startups with both seed funding and mentorship to help launch "edtech" businesses.
A study commissioned by LearnLaunch claims that, over the last four years, edtech startups in Massachusetts have generated 25,000 jobs.
"Boston has always been a hotbed of education and education change and new education ideas," says Jean Hammond, a partner and funder of LearnLaunch.
Hammond believes that, in the digital age, finding smart companies that enhance the educational experience is a must.
"My view is the amount of change that is going to happen, as the education industry becomes fully digital and fully mobile, is going to be so large," she says, "that there is going to be lots and lots of different opportunities."
John Barros, chief of the Boston Mayor's Office of Economic Development, says innovation in edtech is critical as the city works to enhance the student learning experience.
"Earlier this year, we welcomed LEGO Education to the city's innovation ecosystem," said Barros in a statement. "As the industry continues to grow in Boston, we welcome the jobs it will bring, as well as the enhanced student learning experiences."
Bai says she's excited to continue growing her company in Boston. She currently has seven employees and two offices, and she hopes that one day her company will become a global resource, with a base here in the commonwealth.
"The ultimate goal for higher education is to make students global citizens," Bai says. "That's why my company is world connected, and I hope it becomes a worldwide resource."
This article was originally published on September 23, 2016.
This segment aired on September 23, 2016.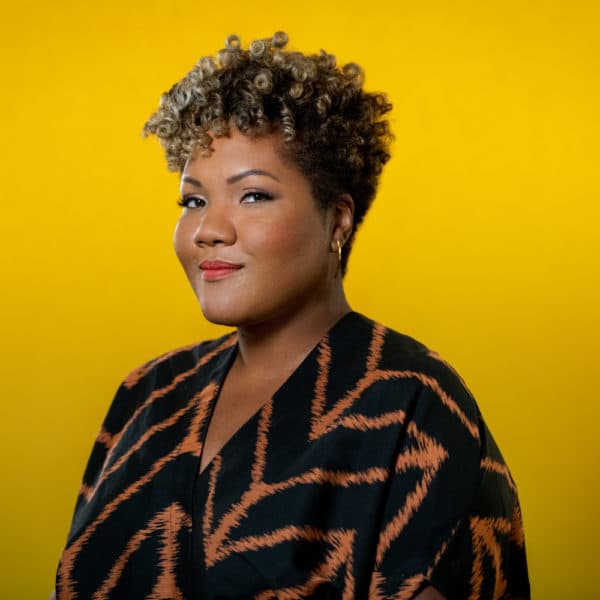 Tonya Mosley Co-host, Here & Now
Tonya Mosley is the LA-based co-host of Here & Now.