Walsh Says Boston Latin Loses Level 1 Status Because Of PARCC Opt-Outs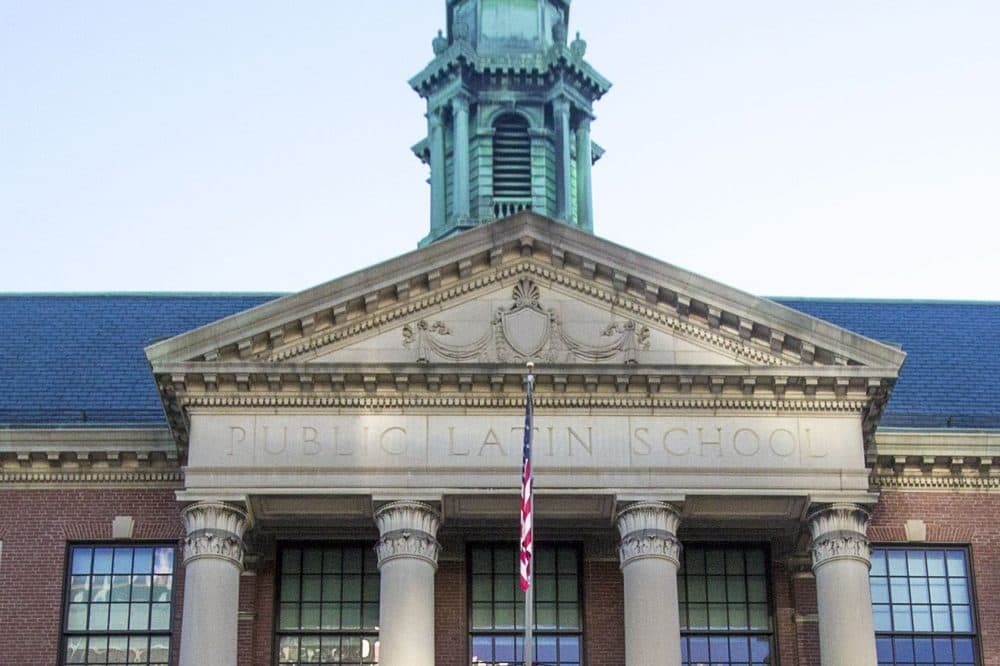 This article is more than 4 years old.
Boston Latin School has been downgraded from its Level 1 status because of the number of parents who opted their students out of taking the PARCC exam, Boston Mayor Marty Walsh told Boston Herald Radio Monday morning.
Calling the downgrade "unacceptable," Walsh said the prestigious exam school is now ranked at Level 2.
The parents of 13 students opted them out of last spring's PARCC examination, Walsh said.
"I think a lot of us are trying to figure out what the status is and how to deal with it," he said of the test.
In both 2015 and 2016, schools had the option of administering either the PARCC test or the state's previous standard assessment, MCAS. BLS used MCAS in 2014 but switched to PARCC for its middle school this year. Like all Massachusetts high schools, Boston Latin continued to use MCAS for its students in 10th grade, as passing MCAS is currently required for high school graduation.
The state Department of Elementary and Secondary Education uses five levels to assess schools' and districts' progress toward narrowing achievement gaps among different groups of students. A Level 1 school is defined as "meeting gap narrowing goals," while Level 2 is "not meeting" those goals or has less than 95 percent participation on statewide assessments.
The parents' decision to opt out lowered the BLS ranking because of the state and federal rule requiring 95 percent participation.
Level 2 schools receive more oversight and assistance from the state department of elementary and secondary education than do Level 1 schools. The department suggests assistance, especially for student groups that are identified as needing it and for professional development. It also reviews the school's improvement plan and revises it as necessary.
The designation does not affect school funding or remove it from local control.
The next level down, Level 3, comprises the lowest-performing 20 percent of schools; Level 4, "lowest performing schools,"  is a subset of that, and Level 5, "chronically underperforming schools," is a subset of Level 4 and subject to takeover by the state for turnaround.
Walsh added that Roger Clap Elementary School faces a similar fate, with the Dorchester school also being downgraded.
He predicted that other schools around the Commonwealth will likely also see changes in their status because of parents opting their children out of the PARCC assessments.
Updated to clarify that Boston Latin School switched to PARCC only for its middle school. It continued to administer MCAS to high school sophomores.
This article was originally published on September 26, 2016.