The Path Off The Streets Leads Through College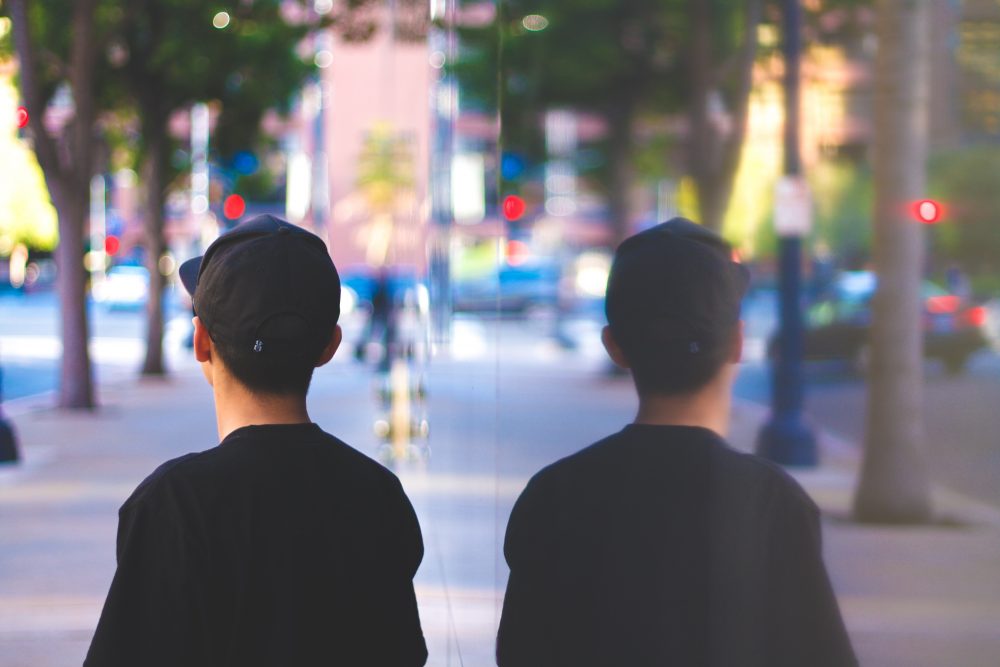 This article is more than 4 years old.
COMMENTARY
Despite a string of police-related deaths that have happened in Charlotte, Tulsa, Dallas and so many other cities across the nation, race is an issue that has been all but lost in the flurry of news stories about emails, tax returns and locker-room talk during the presidential campaign. The few times either Donald Trump or Hillary Clinton has spoken about the problem of racism, their solutions have been either anemic or illogical.
Republican presidential nominee Donald Trump has outlined what he called a "New Deal for Black Americans." His plan includes seeking a federal disaster designation to tear down buildings in what he called "blighted communities" and a larger presence of law enforcement. Democratic presidential nominee Hillary Clinton has called for improved police training and building better relationships between police and the communities where they serve.
Both candidates could do much more to address the root cause of the systemic generational poverty that leads to crime and violence in our urban centers. It is education.
Urban-dwelling African-American youth are not receiving the same caliber of education as their white suburban counterparts. In the absence of the education that sets the foundation for higher-paying jobs, some are left with the belief that the only way to make it is on the streets. These young people then become the problem we attempt to address later through the criminal justice system.
People of color are between two and 26 times more likely to be arrested than their white counterparts. Workers with an associate's degree qualify for jobs that pay $41,000 per year, while workers with just a high school degree or GED can only hope to make an average of $21,000 per year. Addressing the achievement gap is necessary before we can eliminate injustices in the way that our cities are policed. College graduates are 97 percent less likely to be incarcerated than those without a degree.
In cities across America, "Core Influencers" are disengaged and disruptive, often gang involved or affiliated, likely to have been incarcerated or in the criminal justice system, and are at the center of the problem. Most have been led into this life by peers from their neighborhood, and they go on to lead subsequent generations down the same path. They are often from the most impoverished families and have typically been kicked out or have dropped out of school by the 10th grade.
It is in these youth that we see the solution to systemic generational poverty.
Our nonprofit, College Bound Dorchester, is based on the idea that if Core Influencers stay in their neighborhood while earning high school graduate equivalent degrees and then go on to graduate from community college, they will qualify for jobs that pay a living wage or better. The Core Influencers who once negatively influenced their peers become exactly the opposite: proof that education is the ticket out of poverty.
How do we get Core Influencers to turn their lives around? We set the high expectation of college education for our students, and we have them work with trained mentors who have local connections and similar backgrounds. We then provide a full complement of support – academic, social-emotional and financial - so they are equipped with the tools to go to college and graduate.
We have evidence that this idea works. In the past two years we have engaged more than 220 Core Influencers, and we plan to serve 150 more this year. Participants are showing a 71 percent drop in recidivism and a college retention rate of more than 60 percent. Since January of this year, 85 percent of the Core Influencers we've served are still engaged in our program, and half have enrolled in college.
Our students' path isn't easy. Each day they have to choose studying in a classroom over hanging out on the corner. But our door remains open to them when they have setbacks, and our support lasts until they graduate with a college degree. With each young person who stays out of jail, with each crew that chooses books over guns and college over chaos, we are that much closer to success.
If this idea can work in Boston, it can work in places like Charlotte, Tulsa, Dallas, Baltimore and Ferguson. And it can change the national conversation from one of Band-Aids and presidential campaign slogans to real solutions.
Mark Culliton is the CEO and Michelle Caldeira is the senior vice president of College Bound Dorchester, a nonprofit organization that is poised to be a national model for using education to end systemic urban poverty.