Policies From Pence 'But On Steroids': Looking At Education Under A President Trump
05:33
Play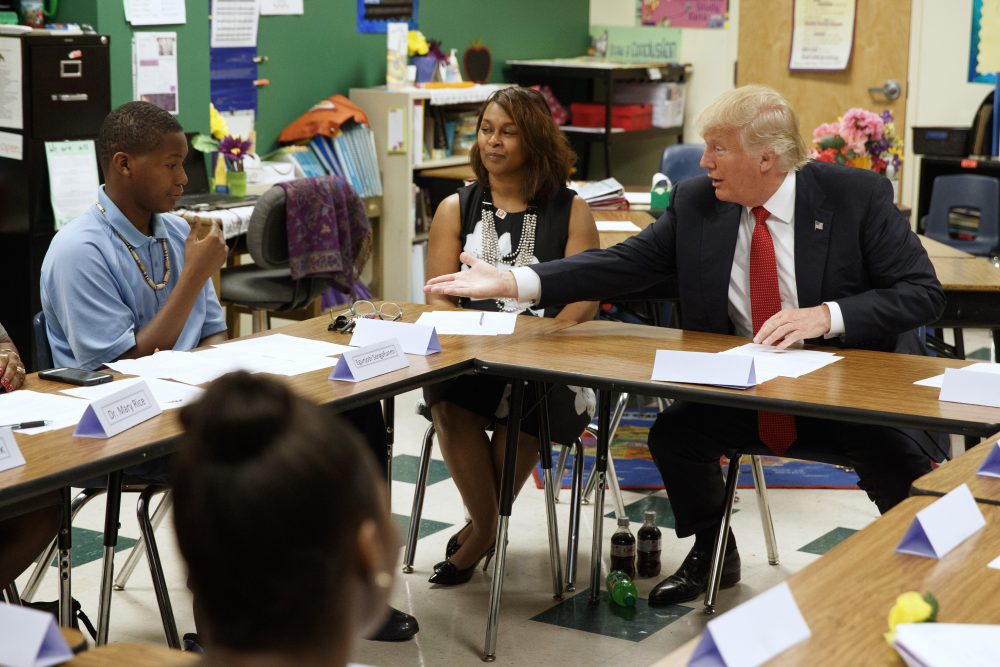 This article is more than 4 years old.
Among the many groups in Massachusetts waiting to figure out what the policies of President-elect Trump will mean here are educators — education is an area where the real estate developer has no record.
Trump's Vice President-elect Mike Pence has an extensive education record as governor of Indiana. Pence's education policies in Indiana appear popular with the president-elect.
For a look at what that record might tell us, we connected with former WBUR education reporter Peter Balonon-Rosen who now covers education for Indiana Public Broadcasting.
This segment aired on November 21, 2016.