Veterans Protest Hampshire College Decision To Remove U.S. Flag From Campus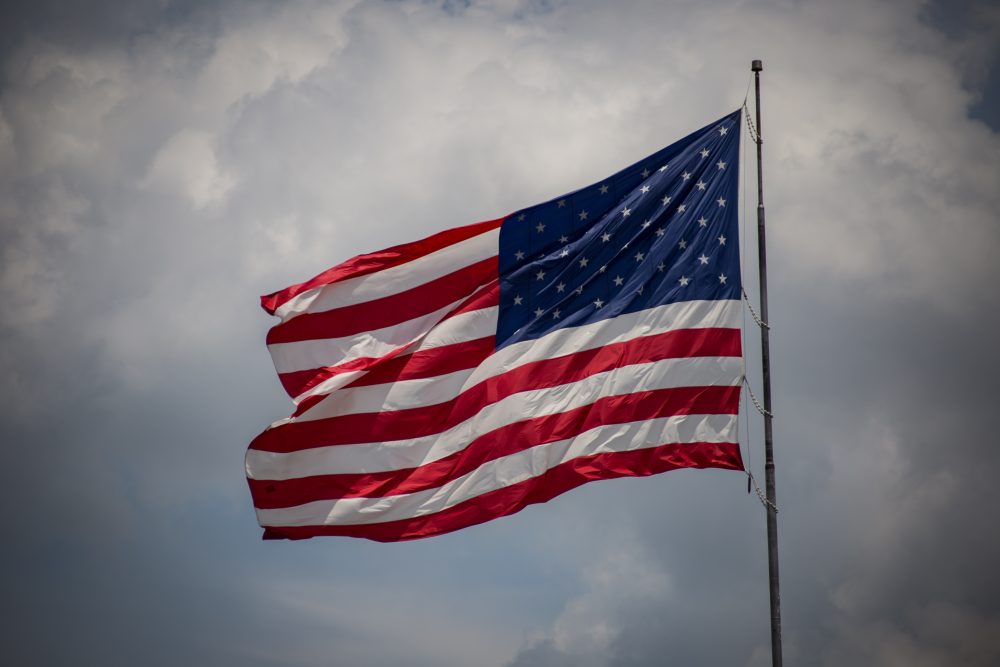 This article is more than 4 years old.
Veterans and others protested Sunday at Hampshire College in Amherst, Massachusetts, calling for the private liberal arts school to raise the American flag again in the middle of campus.
The flag was taken down earlier this month after a series of events that began with the flag being lowered to protest violence since the election. When the flag was later burned, college officials decided not to fly it again until at least January.
"Raise that flag! Raise that flag!" chanted several veterans and other protesters, waving hundreds of flags, at the Sunday demonstration.
Earlier, Hampshire's president, Jonathan Lash, and its board of trustees had removed the flag "for the time being," saying the flag represents fear for some and is a positive symbol for others.
"This is what men and women have died for. They've fought for this symbol," Brian Martin, who represents the Massachusetts Veterans of Foreign Wars, said during Sunday's protest.
Tony Brennan, a Hampshire student watching the protest, said no one on campus meant to disrespect veterans.