Watch Live: Education Nominee Betsy DeVos Faces Confirmation Hearing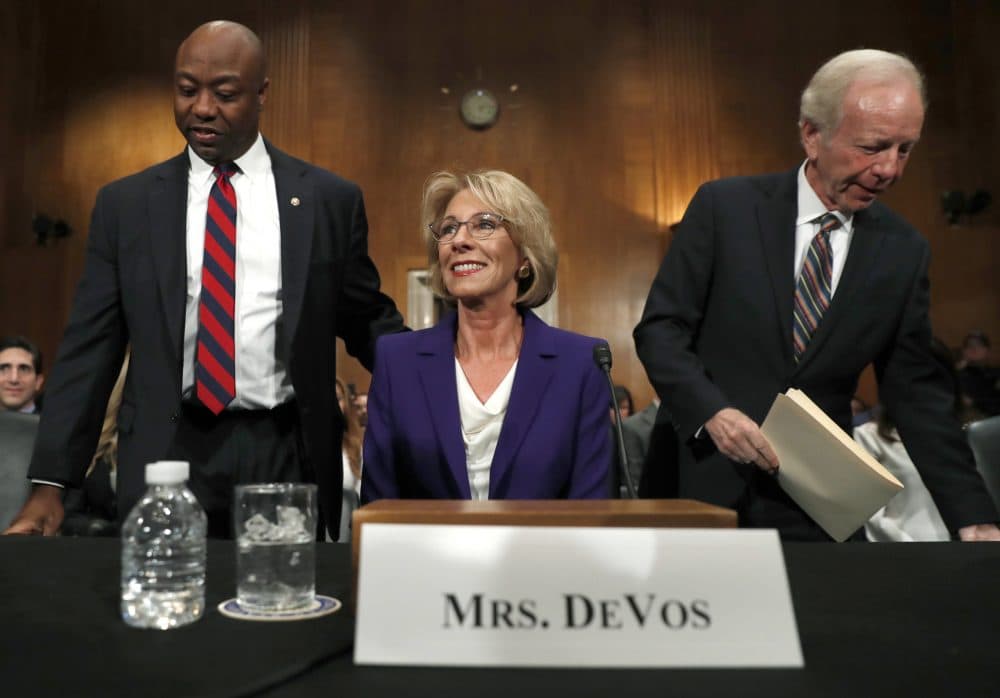 This article is more than 3 years old.
Confirmation hearings for Betsy DeVos, Donald Trump's nominee as education secretary, are scheduled to start at 5 p.m. Tuesday before the U.S. Senate Committee on Health, Education, Labor and Pensions.
The committee had delayed the original hearing for nearly a week after Democrats raised concerns that DeVos had not completed the required financial and ethical reviews. She is expected to face tough questions on those issues, as well as on her controversial positions on school choice and vouchers, her as-yet-undisclosed views on higher education and her lack of experience in public schools and government.