'Surviving And Coping': Immigrant And Refugee Students In Boston React To Travel Ban
04:15
Play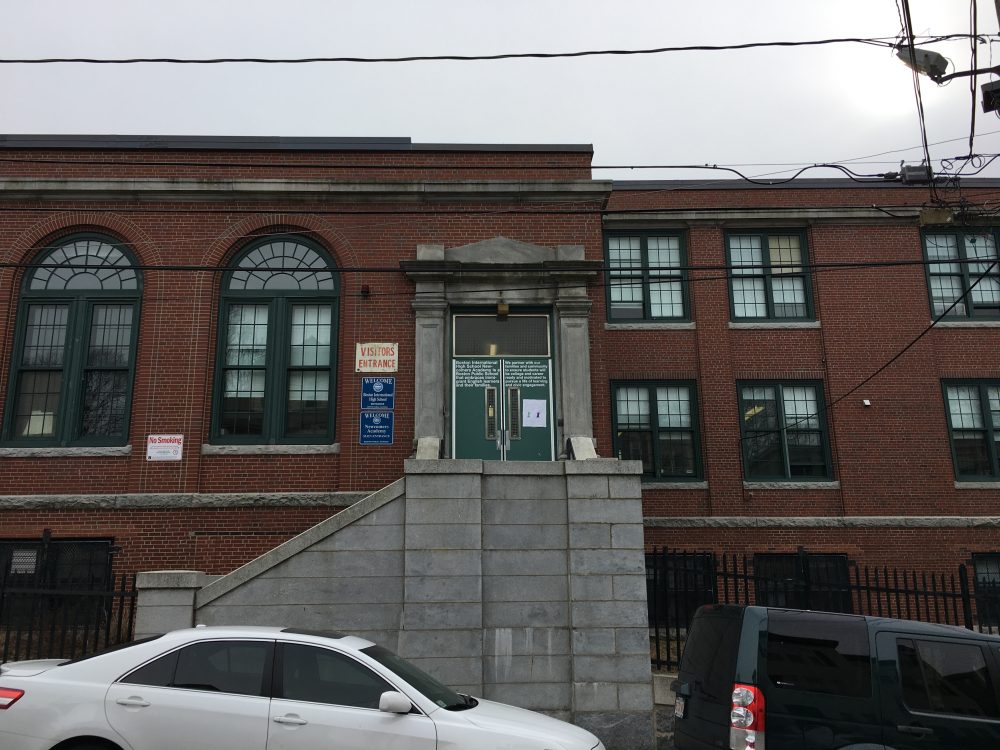 This article is more than 3 years old.
We sat down with students from the Boston International Newcomers Academy to talk about President Trump's decision to temporarily bar people from seven Muslim-majority countries from entering the U.S.
BINcA, as the school is called, offers a soft landing for immigrant and refugee students. A significant number of BINcA students are from places like Somalia and Sudan, two of the seven countries affected by the travel ban.
Here are some of the BINcA students, in their own words.
Betiel Brhane, 18, originally from Sudan
"The last few weeks have been about surviving and coping and just living, because that's what you do. You just keep living. My little siblings were saying, 'Should we pack?' or like, 'Should we say goodbye to our school?' I tell them there are people who are fighting against this. This is not going to happen. There are lawyers.
"I trust people. I have faith in humanity that they're not gonna let this happen. I understand that some people are afraid. Maybe fear is making it seem like it's OK to ban people. Like that's an alternate fact. But you can't let fear of the unknown cloud your thinking.
"There is this thing my brother said I'd like to share. My brother was talking about how the first time we heard we were coming to America we felt like it was a key to opportunities. He was saying that the same key that opened the door could be the same key that closes the door. And that just stuck into my ears, and, like, it keeps ringing. And then, he was like, to live in a free world is to live in a place with no doors, or no keys or no key holders."
Amin Abdi, 20, originally from Ethiopia
Amin Abdi arrived in the U.S. with his parents nine months ago from Kenya. He spent eight years in a refugee camp. That's why he is 20 years old and in the 11th grade.
"I thank God I'm here, you know. I feel more and more for the people in the camp right now. The climate is very bad, hot.
"My cousin, we talked to him over the weekend through the social media. He is a teacher in the villages. He just told me that there was a family that booked their flight, and they were in the airplane. And they told them you have to wait 90 days and the family ... and so they had to go back, and they don't have somewhere to go.
"For refugees, America is not only hope. It is prosperity. It's the only place where you can change your life, if you really want."
Fatima Ibrahaim, 19, originally from Somalia
Ibrahaim said she was verbally attacked on the train recently. A woman yelled at her and told her to go back to her country. Because of this, Ibrahaim does not want her photograph taken.
"I am Somali and Muslim, so I have this double. That makes me afraid of what will happen — we never know. I was thinking, we came here and we have dreams, and what if we can't make it? What if something happens, and I can't go to college?
"Sometimes I say I wish I wasn't Somali. Sometimes I say I wish I was a boy or something so I don't need to go out with a scarf."
'They're Welcome In Our School'
Teachers and administrators at Boston International Newcomers Academy have been holding small sessions with students, allowing them to talk and ask questions. Some want to know the answers to questions like: "Can I call my family in my home country?" Or, "if I'm stopped by a police officer, will he/she take me straight to the airport?"
BINcA principal Tony King said the priority is to be a resource for students and keep the school a safe space. "I want them to hear from me directly that they're welcome in our school, and they're welcome in Boston and that we consider them an asset."
This segment aired on February 1, 2017.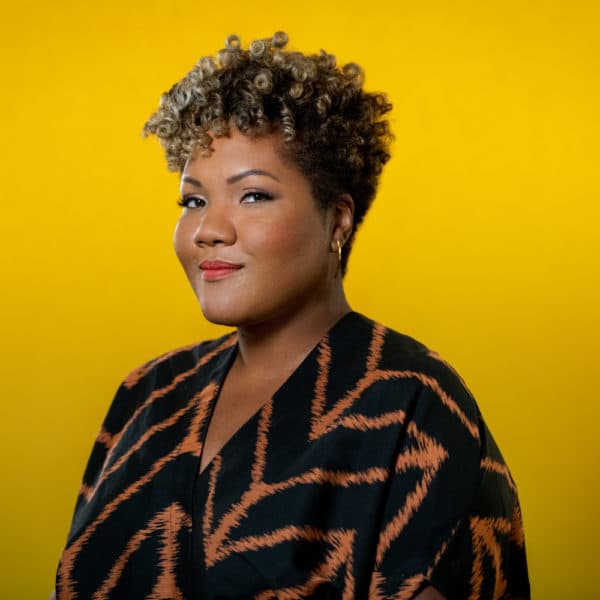 Tonya Mosley Co-host, Here & Now
Tonya Mosley is the LA-based co-host of Here & Now.