For Boston Parents, Frequent Snow Days Can Be Stressful
03:29
Play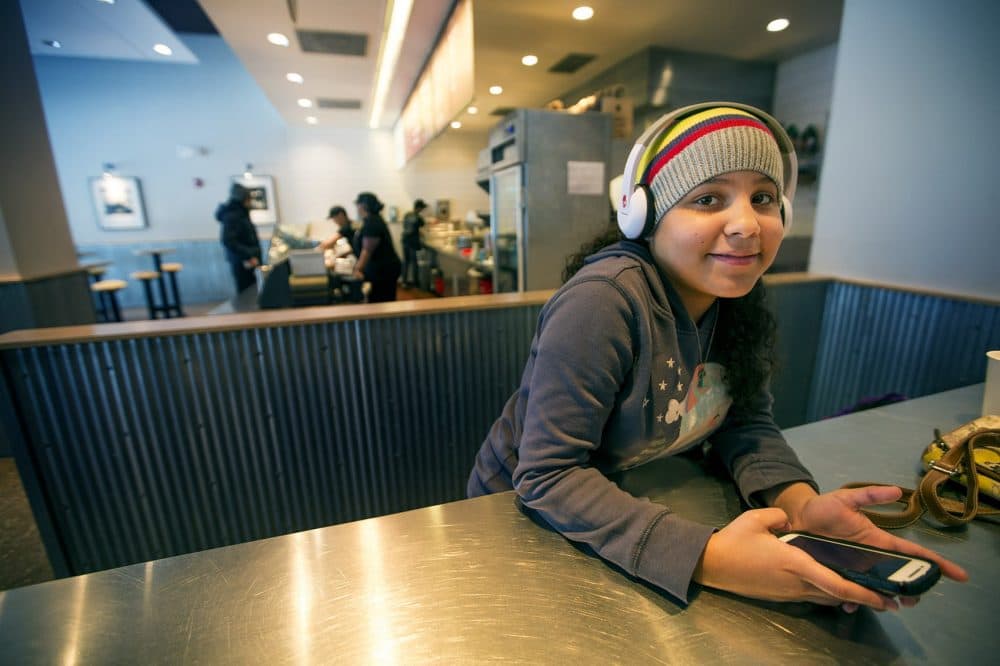 This article is more than 3 years old.
Before Sunday afternoon turned into one more snowy night, students across eastern Massachusetts learned by text, TV or Twitter that school would be canceled once again on Monday.
Among many, the reaction was joy: an unexpected five-day weekend.
But it's a source of stress for Xiomara Gonzalez, who works as a manager at the Chipotle restaurant on Commonwealth Avenue in Boston.
Gonzalez faced the Monday lunch rush with a skeleton crew; three of her employees had already called in, which meant she couldn't take a break that afternoon. And all the while, she was keeping an eye on the table where her daughter, Xiomary, was perched — still snowed out of Brookline Public Schools.
"It's kinda hard for me, because I don't have nobody to babysit her," said Gonzalez. "She's 10 — I don't want to keep her alone in the house."
Even Xiomary, playing games on her phone, wasn't pleased. She was looking further down the road: "I also don't like it, 'cause we're gonna have to make it up in June."
Snow days scramble plans, especially in an age when most parents work away from home. And yet, in a part of the world still proud of its forbearance in the face of bad weather, there seem to be more of them than ever.
Boston Public Schools, for example, has announced 22 cancellations since 2012.
Richard Stutman, the outgoing president of the Boston Teachers Union, has heard the complaints, particularly from residents his age. "When I grew up, I did walk to school. Five miles each way, by the way, uphill — no shoes," he joked.
Stutman is sensitive to the extra strain that snow days can put on parents as well as on teachers and staff.
But if the district has begun to cancel school more readily, he says, that's not a bad thing, since the top priority is safety. The question Stutman asks is whether there's enough room for school buses to drive down the city's winding streets on a given morning — and room for the 29,000 students who ride them to safely climb aboard.
Even Mayor Marty Walsh's preferred practice of deciding on closures the day before, rather than waiting until the early morning, should be seen as an improvement, Stutman says.
"Most people are working, so it helps to know as soon as possible," he said. "We all get an email, or we see it by a news alert from the city or from the school district, at some time the afternoon or the evening before."
There's a lack of good record-keeping on snow days, but there's some truth to the claim that districts like Boston call school off more often than they used to. Records shared by the district show that over the past six years, BPS has closed because of weather an average of 3.8 days per year —well ahead of the 20-year average of two and a half days. (By contrast, New York City has closed its schools for weather-related reasons just 10 times in 11 years.)
But look a bit closer and the picture gets cloudier. Since 2004, the Boston area has experienced two of the 10 whitest winters ever recorded here.
During the historic winter of 2014-'15, Boston canceled school seven times on account of snow — and once more for extreme cold. That barely beats the six cancellations made during the winter of 1995-'96, the previous record-setter.
In the past, observers have fretted over the educational upshot of all that unexpected time off. But a 2014 report conducted by Joshua Goodman of Harvard's Kennedy School showed that snow days don't have a measurable effect on learning.
The real problems come, the study argued, when class isn't canceled — and students have to either slouch toward a school that's sometimes many miles away, or stay home and miss lessons. In Boston, the systemwide attendance rate dropped more than 30 points when officials opted to stay open after a blizzard in 1993.
So if snow days come more often now, it may have more to do with growing wisdom — and more snow — than slackening regional spine.
That may not provide much consolation to parents like Xiomara Gonzalez, forced to divide their attention between work and family three days in a row. But looking out on a busy street edged with slush and ice, she's glad at least that her daughter's safe indoors — right where she can see her.
This article was originally published on February 14, 2017.
This segment aired on February 14, 2017.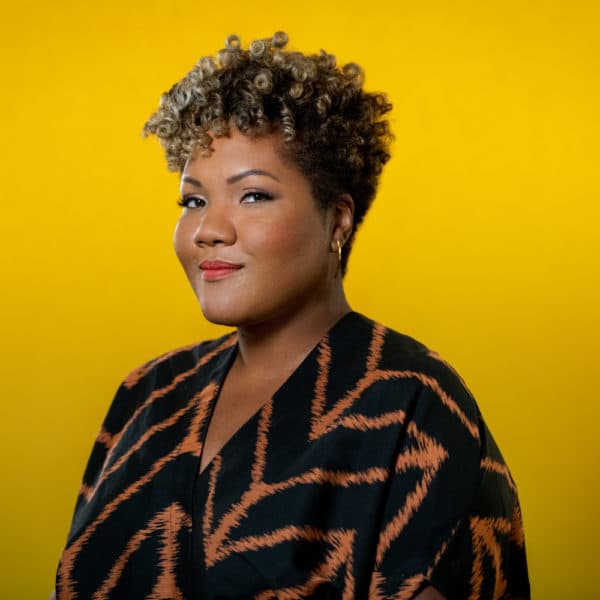 Tonya Mosley Co-host, Here & Now
Tonya Mosley is the LA-based co-host of Here & Now.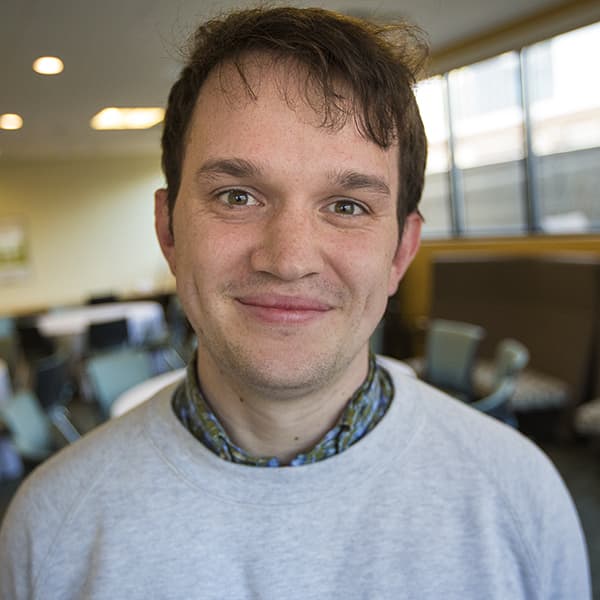 Max Larkin Reporter, Edify
Max Larkin is a multimedia reporter for Edify, WBUR's education vertical.