How One Boston Teacher Is Building Self-Esteem With A Song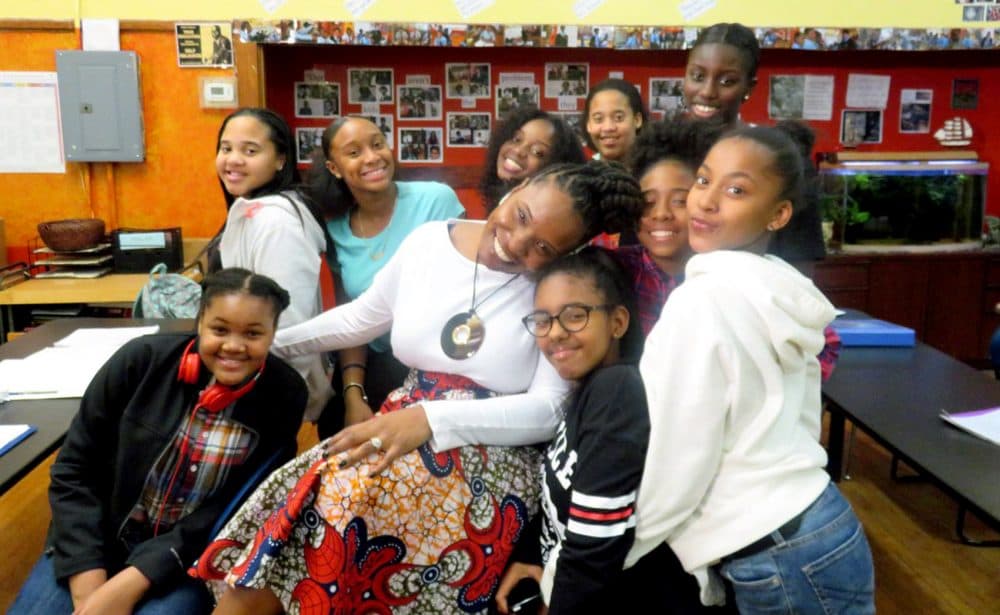 This article is more than 2 years old.
When Lovely Hoffman began teaching 10 years ago at Helen Y. Davis Leadership Academy, she immediately noticed something. The girls in her social studies class struggled with low self-esteem.
Their issues were specifically centered around the color of their skin and the texture of their hair. Some of them complained that they were ugly, that their hair was too short, or too kinky.
It was a familiar struggle for Hoffman. As a brown-skinned girl growing up in Dorchester, Hoffman had some of those same feelings at that age. "I felt like I did not fit society's beauty standards, that often exclude black and brown women of color," says Hoffman. "It definitely took a toll on me."
As she listened to the girls worry about their appearances, Hoffman — who graduated from Boston College with degrees in music and education — decided to bring her two loves together to do something about it. She created a self-esteem curriculum specifically for young black girls, and put her music training to work.
"I created a song for them to celebrate and embrace their blackness," says Hoffman. She gathered about a dozen of her students, and together they produced a music video for the song, "My Black Is Beautiful," which encourages young black women to embrace every part of themselves.
"This song is so important," says Hoffman. "I really believe that when young girls have a true sense of self, it basically transfers into their everyday life, their peer to peer relationships and their academic performance." Hoffman believes that students who feel validated are more invested in their academics. Many of her students have come back to the school after graduation to thank her for helping them feel good about themselves.
Hoffman's music video has made its way around the country online, and Hoffman says she's received messages from kids and adults alike, all inspired by the message. "I've had other educators says they wish they would have something like this when they were young. It's definitely uplifting"
Here's a look at Hoffman's video for "My Black is Beautiful."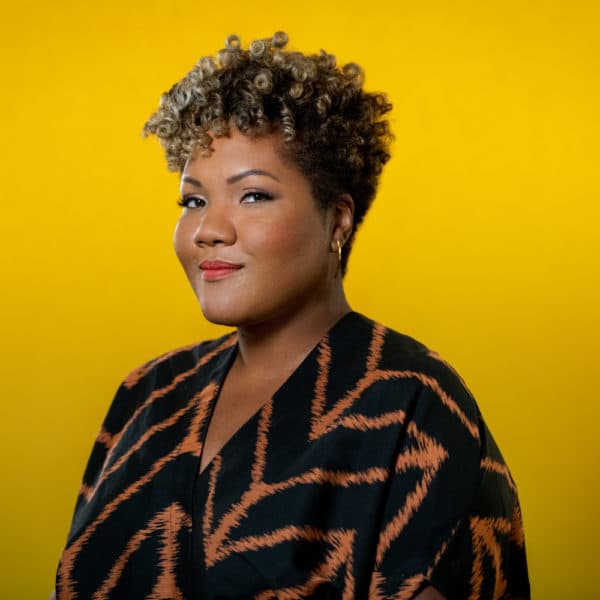 Tonya Mosley Co-host, Here & Now
Tonya Mosley is the third co-host of Here & Now, based in Los Angeles.