Questions Of Prestige And Promise As Harvard Blocks Manning
03:36
Play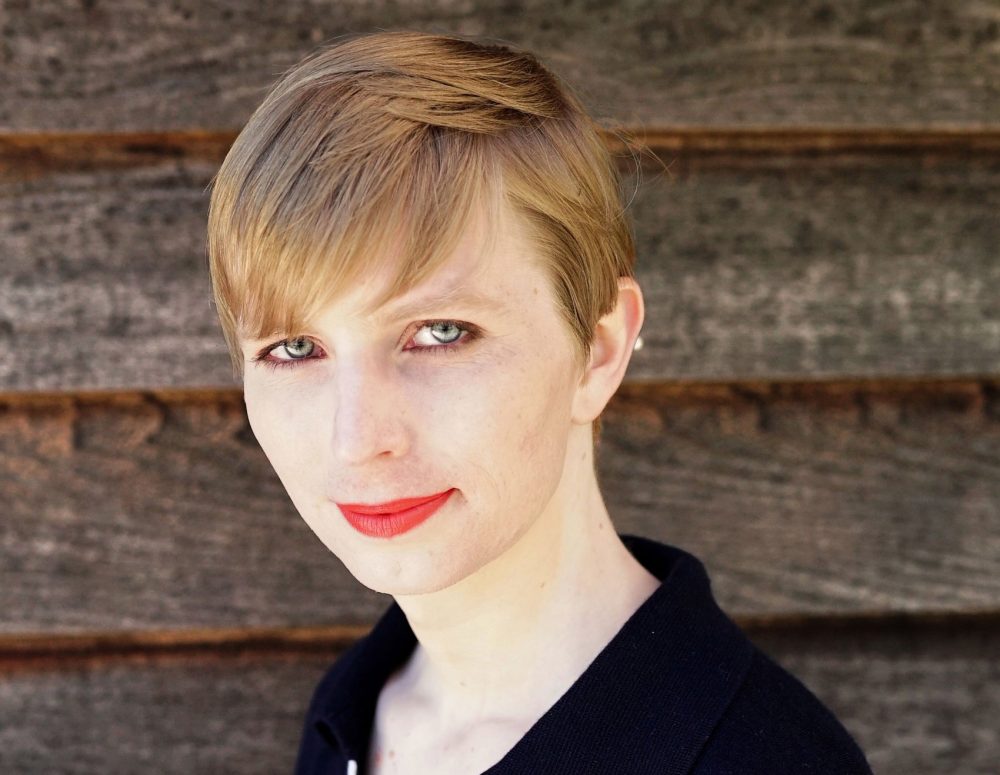 This article is more than 3 years old.
News broke Thursday night that Harvard's Kennedy School had rescinded its offer of a "visiting fellowship" at its Institute of Politics (IOP) to Chelsea Manning. The IOP had only announced Manning's fellowship on Wednesday — the invitation was barely a day old.
At a school known for its careful management of its image, the reversal struck some as remarkably graceless.
Like Tim McCarthy, a historian of social movements who teaches at the Kennedy School. "The optics around this are terrible. So let me start there," McCarthy laughed.
And not just because of the timing, McCarthy said.
Manning was to join a class of visiting fellows that includes former Trump aides Sean Spicer and Corey Lewandowski, who have earned their share of detractors in recent months. (And not simply for their service to a controversial president — Lewandowski currently stands accused of menacing his neighbors with a baseball bat.)
An IOP press release announced that Manning would be its first transgender fellow; now the URL that was to host her biography is a digital dead end.
And the announcement that Manning's fellowship had been withdrawn came just a day after the New York Times reported that upper administrators had overruled the decision to admit Michelle Jones as a doctoral student. (Jones, an African-American woman, became a noted historian and playwright during a 20-year prison sentence for murder. She has since enrolled at N.Y.U.)
And there were other awkward details. For example, the news stories broke as Harvard's humanities center announced an October event called "Giving A Voice To The Incarcerated" that will feature a novelist, a screenwriter and an educator and activist who taught writing to Rikers Island inmates — but no formerly incarcerated people.
"This is a place that is far more often safe than brave."

Professor Tim McCarthy
If the public appearance struck McCarthy as surprisingly messy, the university's ultimate decision — to deny Manning the title of fellow — did not. If anything, he said, it showed how many misunderstand Harvard when they think of it as a haven for far-left, hyper-tolerant politics.
"The perception that Harvard is somehow this den of leftist iniquity is absurd," McCarthy said. "This is a place that is far more often safe than brave."
When it comes to women with a history of incarceration like Manning and Jones, that caution involves a calculation: weighing the value of having "minoritized" voices on campus, in McCarthy's phrase, against the criticism they are likely to inspire from the world outside.
He complained that the decision finally to exclude them smacks of "cowardice": "If we're gonna allow bad press to dictate what we do here, then we should close up shop."
'A Traitor,' Or 'A Personal Hero'?
In Manning's case, the bad press started shortly after her fellowship was announced.
Michael Morell, who once led the CIA, resigned his own fellowship — at the Kennedy School's Belfer Center — in protest, saying Manning's leaks "put the lives of U.S. soldiers at risk." (An internal government review in 2010 characterized Manning's leaks as "embarrassing but not damaging.")
And Mike Pompeo, the agency's current head, canceled a long-planned speech at the last minute — also in protest.
Many at Harvard, including McCarthy, felt differently — one student told The Harvard Crimson that he considers Manning "a personal hero."
But Manning has student opponents, too. Harvard's Republican Club condemned the decision on Facebook Thursday, describing her as "a traitor and convicted felon who betrayed our nation."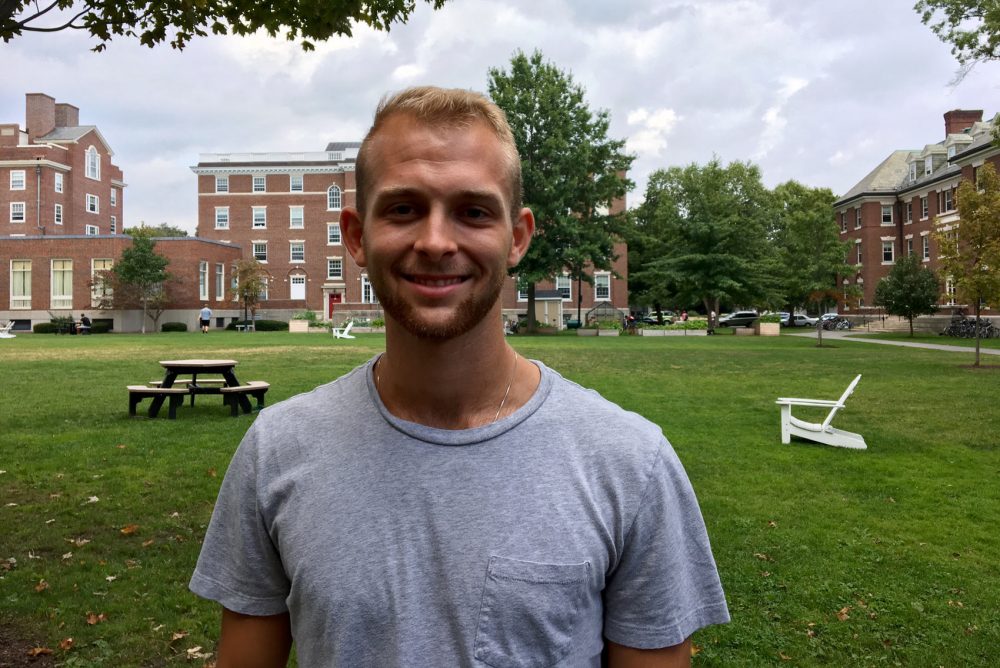 Eryk Dobrushkin, one of the club's vice presidents, concurs. He believes that even if Manning's leaks cost no American lives, they still "compromised our national security" and that President Obama shouldn't have commuted her sentence.
Dobrushkin, a college junior, adds that opposition to Manning was never a partisan issue. Indeed, he said, the decision to set her free early "was condemned and questioned by Democrats and Republicans alike."
That much was true of this week's backlash, too; both Republican Mitt Romney and Congressman Seth Moulton — a Democrat and alumnus of the Kennedy School — harshly condemned the IOP's decision to invite Manning.
And both Romney and Moulton applauded the invitation's reversal, announced near midnight in a statement from Douglas Elmendorf, dean of the Kennedy School.
Elmendorf wrote that he accepted responsibility for the "mistake" of approving Manning's appointment.
He didn't back down from the decision to invite Manning to campus for a day, but he said he regretted describing her as a "visiting fellow," given "that many people view [that] title as an honorific."
As a compromise, Elmendorf kept the invitation open even as he withdrew the title "and the perceived honor it implies to some people." (Sources close to Manning reported that she hung up on Elmendorf after he called to explain the change, and that she does not plan to speak at Harvard in the year ahead. Elmendorf could not be reached for comment.)
Tim McCarthy, who works with Elmendorf, said he didn't want to speculate about the precise nature of the pressure that forced the change, but he said the school has a history of affording honors to people with criminal pasts.
"I mean, there's a building at the Kennedy School named after someone who was convicted of price-fixing," McCarthy said, referring to former Sotheby's Chairman A. Alfred Taubman. "We have fellowships named after people who are, at best, morally problematic. And that's true across other universities."
But in McCarthy's view, that's not the only reason one might feel comfortable with Manning receiving an honor.
After all, he said, she served seven years in Fort Leavenworth for her crimes, a sentence marked by multiple suicide attempts and months spent in solitary confinement.
Referring to the Times report about Michelle Jones, McCarthy said, "We're not priests, but I do believe in redemption."
'Nothing Human Is Alien'
There are questions that many at Harvard have already begun to debate: whether and when people can be kept out of its gates because of mistakes, even serious crimes, they've committed in the past — and whether, in attempting to protect a reputation as both elite and inclusive, the university has set itself up to fail.
College Republican Eryk Dobrushkin thinks Harvard has done well to proceed on a "case-by-case basis." And he applauded Dean Elmendorf for revoking Manning's title but still allowing her to speak.
"Former criminals — who have reformed, and done their time, and are full-fledged members of society — can still feel welcome here."

Eryk Dobrushkin, Harvard junior
But the Times report on Michelle Jones' case has undermined that welcome, according to faculty who work in the world of incarceration.
John Stauffer, a historian who has co-taught a course on protest literature with McCarthy for more than a decade, was one of two professors whose concerns about Jones' criminal past helped lead to her being excluded as a student.
Stauffer was quoted as worrying about how Jones' admission would look on Fox News and saying, "If this candidate is admitted to Harvard, where everyone is an elite among elites, that adjustment could be too much."
"I've gotten many, many emails and texts from former students of ours who are profoundly disappointed," McCarthy said of Stauffer's interventions in the Jones case. "And that's hard, after a long time collaborating and being friends." (Stauffer could not be reached for comment.)
Kaia Stern, a visiting professor at Harvard's graduate school of education who works on prison education and "transformative justice," sees the decisions that finally barred both Manning and Jones from campus as part of a systematic problem.
Stern recalled a moment last summer, when the Obama administration asked colleges and universities to make a "fair chance" pledge to make room for formerly incarcerated students.
While Boston University, Columbia and more than 20 other schools signed the pledge, Harvard decided against it. And in its undergraduate admissions, the school still relies on standard applications that ask detailed questions about applicants' criminal and legal history.
Even students who are admitted, Stern said, might feel uncomfortable admitting to past brushes with the law because of the environment Harvard has created.
"I have had various students come to me over the years — in tears, and in confidence — because they have an arrest record," she said. "It's more common than we know."
Harvard administrators were not available to comment on the school's changing approach to formerly incarcerated students, but they have attempted some reforms in recent years: removing questions about criminal history from graduate-school applications and building academic communities that focus on incarceration and re-entry.
But Stern favors a more immersive and reciprocal approach to prison education: one that offers degrees to incarcerated people, as Boston University's does, and also lets students get acquainted with people whose life stories are often very different from their own.
Stern uses the famous quote from the Roman playwright Terence to capture the educational effect of learning from and alongside prisoners. Students realize, she says, "'I am human, and nothing human is alien to me...' That's a life-changing experience."
For both Stern and professor David Harris, her collaborator and executive director of the Charles Hamilton Houston Center for Race & Justice at Harvard Law School, then, missing out on both Manning and Jones — two minority women who have served long prison sentences — means missing an opportunity with "life-changing" potential.
"The failure to take that [opportunity] is at once cowardly and dishonest," Harris said, "especially for a place that prides itself on veritas," referring to Harvard's slogan.
"How do we excise whole groups of people from the ability to participate in this endeavor? It's just not moral," Harris added.
For now, many at Harvard are still processing the fallout of this week's news and aren't willing to speak publicly.
It's a frustrating stalemate for people like McCarthy, who see themselves as in the business of preparing future leaders to answer just this sort of difficult question.
McCarthy praised his current students for being open-minded and civically engaged in ways that his own generation wasn't. And he says they're prepared to reckon with moral ambiguities of the kind on show this week.
"I'm not worried about them, at all. I am worried about moral cowardice within institutions. I'm worried about the silencing of dissent... the ways people wield power and privilege."
Now, he and others worry, that may mean undoing the appearance that some at Harvard are working to keep its prestigious brand untouched by the shadow of crime and punishment.
This segment aired on September 16, 2017.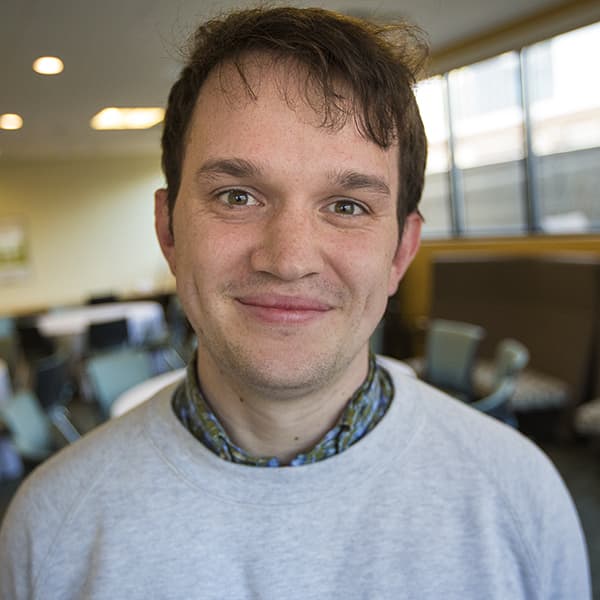 Max Larkin Reporter, Edify
Max Larkin is a multimedia reporter for Edify, WBUR's education vertical.