Mass. Teachers Union Pushes Petition Calling For State Board Of Education Chair's Firing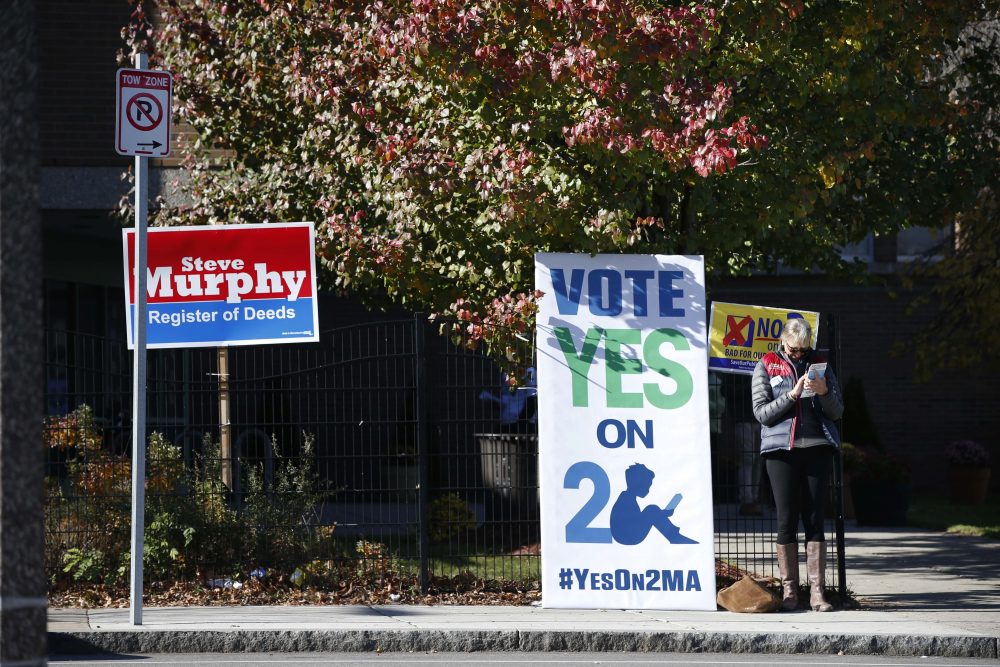 This article is more than 3 years old.
Teachers are keeping up their calls for Gov. Charlie Baker to dismiss state Board of Education Chairman Paul Sagan, citing his role in a dark money scandal that recently led to the largest fine in state campaign finance regulation history.
In a web post Thursday, Massachusetts Teachers Association President Barbara Madeloni urged more people to sign a Massachusetts Education Justice Alliance petition urging Sagan's firing, told teachers to "be prepared for calls for more action," and said Sagan would not be attending a state Board of Education meeting on Tuesday in Malden.
"Unfortunately, Sagan won't be attending Tuesday's BESE meeting in person so he will be able to continue to avoid hearing an outcry from the public and answering legitimate questions about what he knew and when," Madeloni wrote.
Families for Excellent Schools - Advocacy, a New York-based nonprofit that contributed more than $15 million to the state charter school ballot initiative in 2016, agreed earlier this month to pay $426,466 to settle questions over whether it participated in a scheme to conceal the identities of well-heeled donors.
State campaign finance regulators contended that Families for Excellent Schools - Advocacy, or FESA, served as a pass-through for big money donors, including Sagan and Secretary of Technology Services and Security Mark Nunnelly.
Sagan, the governor's handpicked chair of the Board of Education, caused a stir last summer when it was disclosed that he donated $100,000 to the Campaign for Fair Access to Quality Public Schools, but around the same time he gave another $500,000 to FESA that was not publicly disclosed.
Over the summer, Baker called the Sagan controversy over the $100,000 contribution a "nothing burger."
Baker this month could not recall whether he knew Sagan had given another $500,000 to FESA.
"I'm glad they did the investigation and I'm glad that the matter has been settled," Baker told reporters on Sept. 11.
The governor said both Sagan and Nunnelly "complied with all state laws with respect to this."