Tufts Postpones Anthony Scaramucci Event Over Lawsuit Threats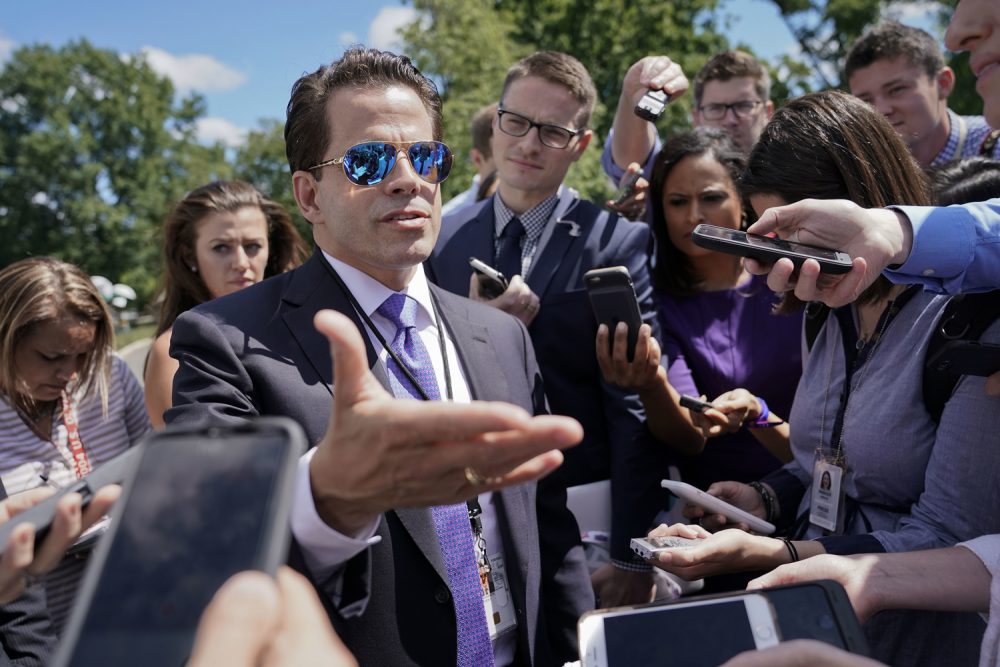 This article is more than 1 year old.
Officials at Tufts University have postponed an event with Anthony Scaramucci after the former White House communications director threatened a lawsuit over opinion pieces published in the student newspaper.
The Tufts Daily said Monday it received a letter from Scaramucci's lawyer on Nov. 21 demanding the paper "retract parts of two op-eds pertaining to Scaramucci's position on The Fletcher School of Law and Diplomacy Board of Advisors and issue a public apology, or legal action would be pursued."
The op-eds in question were written by 26-year-old Camilo Caballero, on Nov. 6 and Nov. 13, and were highly critical of Scaramucci's position on the Fletcher advisory board. Caballero is a Fletcher student.
"A man who is irresponsible, inconsistent, an unethical opportunist and who exuded the highest degree of disreputability should not be on the Fletcher Board," wrote Caballero.
He told The Boston Globe that Scaramucci is "trying to stop me from exercising my First Amendment right, and that's plain wrong."
Scaramucci said he's not limiting free speech, but he wants to defend himself against "factually inaccurate" attacks.
"You can't defame people in America because you don't like their political views," he wrote on Twitter Sunday night.
"We're disappointed that Mr. Scaramucci has taken this action. The university has been working to facilitate a conversation that had been scheduled for Monday evening between Fletcher School students and Mr. Scaramucci about his background, experience and the petition calling for his removal from the Fletcher School Board of Advisors. In light of recent developments, we are postponing the event until these pending legal matters are resolved," said Tufts spokesman Patrick Collins in a statement.
The university added that the event was planned to be a private, moderated conversation between Scaramucci and the Fletcher School student body.
The ACLU of Massachusetts, which is advising Caballero, said in a statement that "sending a graduate student a legal demand letter accusing him of libel just two days before Thanksgiving — and demanding turnaround of five business days — is plainly mean-spirited."
"Unfortunately, however, [Scaramucci's] actions are not entirely surprising, as they are completely consistent with President Trump's ongoing attacks against the press and free speech rights guaranteed by the First Amendment," the ACLU said. "We will not allow Mr. Caballero or any other similarly-situated journalist to be bulled into silence."
Gil Jacobson, editor-in-chief of Tufts Daily, did not comment on specifics Monday and referred a reporter to the article published on the Tufts Daily website regarding the suit.
Material from the Associated Press was used for this report.