Rep. Kennedy To Give State Of The Union Response From Fall River School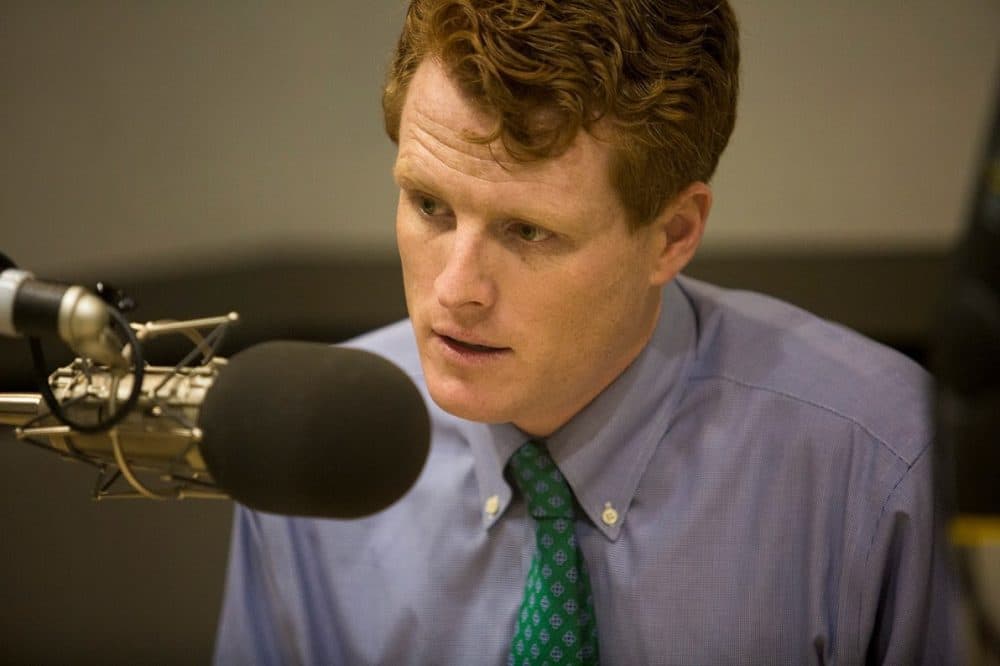 This article is more than 3 years old.
When U.S. Rep. Joe Kennedy III gives the Democratic response to President Trump's State of the Union address on Tuesday night, he'll give it from a vocational school in Fall River.
The Massachusetts congressman will speak to the nation from Diman Regional Vocational Technical High School.
"Throughout its history, Fall River has been a resilient and proud city," Kennedy told the Herald News. "The 1,400 students of Diman embody that same spirit. As Democrats seek to build an economy that works for all Americans, Diman is an innovative and inspiring model. I couldn't imagine a more fitting location to deliver the Democratic response to the State of the Union."
The school's superintendent, Thomas Aubin, told WBUR that Diman was chosen as the venue because of its focus on programs in advanced manufacturing.
"We represent the type of training that is recognized throughout the country and throughout the global market as the type of education that is required to meet the demand for well trained and skilled workers," Aubin said.
The 37-year-old Kennedy, who's serving his third term in the House, will be the first Massachusetts politician giving a State of the Union response since 1985.