Harvard Sets Goal To Be Fossil Fuel-Free By 2050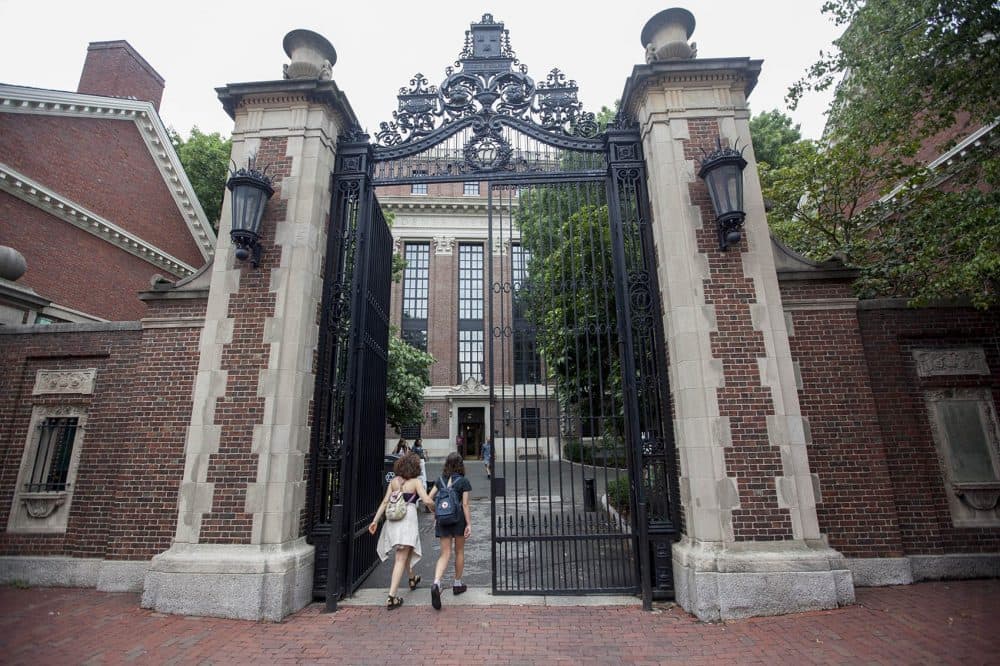 Harvard University says it plans to make its campus fossil fuel-free by 2050.
The school announced the goal on Tuesday, saying it plans to cut fossil fuels from its campus operations and shift to energy sources including wind and solar power.
Harvard President Drew Faust said in a statement it will be a challenge but that the "grave risks" posed by climate change require action.
"The University's commitment to addressing climate change is broad and unwavering," Faust added.
The plan is based on recommendations from a task force of faculty, students and administrators. It means, among other measures, that the electricity Harvard purchases will come from renewable sources, and vehicles owned by Harvard will operate without fossil fuels.
Harvard says it also plans to become fossil fuel-neutral by 2026 by offsetting its fossil fuel emissions with investments in renewable energy. It says it already cut greenhouse gas emissions 30 percent from 2006 to 2016.
The school joins a growing number of universities working to curb their environmental impact.
With reporting by The Associated Press and the WBUR Newsroom