For One University President, Wealthy Schools' Tax Complaints Ring Hollow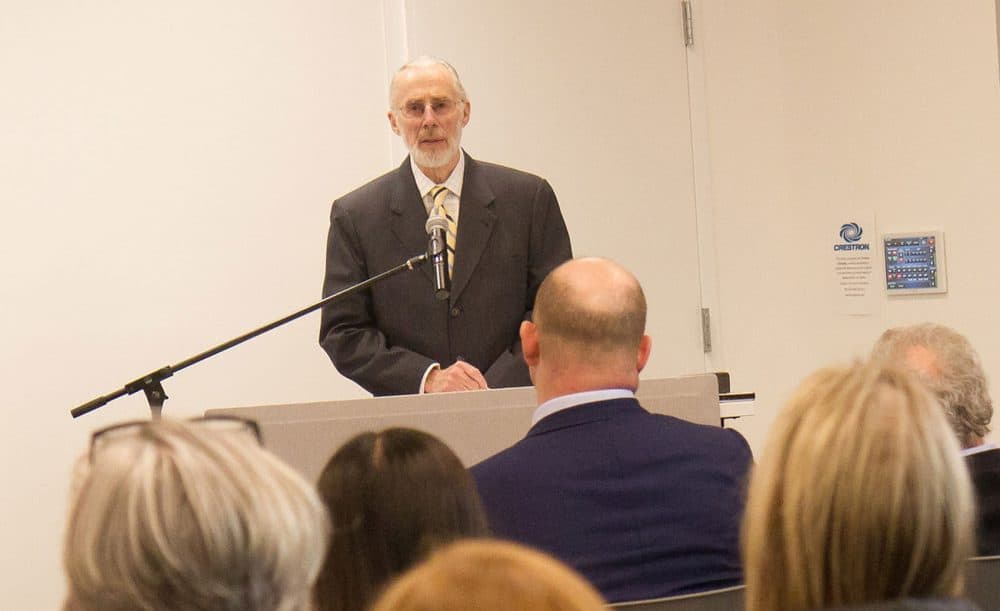 This article is more than 3 years old.
Ever since Republicans in Congress proposed a 1.4 percent tax on endowment revenue for the nation's wealthiest colleges and universities, school leaders have cried foul, saying it will limit their ability to provide financial aid.
Now that tax is law, but those leaders haven't given up the fight.
The presidents of 49 top private colleges signed a letter delivered to Congressional leadership Wednesday. In it, the signatories ask lawmakers to "repeal or amend" the endowment tax, arguing that it will "constrain the resources available to the very institutions that lead the nation in reducing, if not eliminating, the costs for low- and middle-income students."
But even some leaders in higher education are pushing back on that point, saying institutions like Harvard University and Amherst College have more than enough resources to keep costs low or non-existent.
"The idea that this is going to prevent anyone from supporting low-income students is just flat-out bogus," said Donald Farish, president of Roger Williams University in Bristol, R.I. In pursuing that argument, he added, higher-ed leaders "jeopardize our credibility on other issues."
For a school to be subject to the tax, it has to enroll more than 500 students, and have more than $500,000 in its endowment for each full-time student. Of the 35 institutions that meet those criteria, six are in Massachusetts: Harvard University, Amherst College, M.I.T., Williams College, Wellesley College and Smith College.
It's true that wealthy private institutions have upped their financial aid in recent years. At Harvard, for instance, financial aid spending increased 66 percent since 2007, whereas the total "sticker price" of attending the school is up 44 percent over the same period.
Late last year, Amherst College President Biddy Martin told WBUR that Amherst spends half of its endowment income each year, with much of it going to financial aid. So "anything that lowers our revenue base also puts at risk the extent to which we can go in offering opportunity," Martin said.
Farish doesn't buy that calculus. He observes that the schools wealthy enough to be taxed are still profiting from a number of high-volume streams of revenue.
For example, 30 percent of Harvard undergraduates still pay the full cost of attending: now over $65,000 a year. In the last fiscal year, the college's endowment grew to $37 billion -- a $1.4 billion increase that combines investment revenue, gifts and operating expenditures. (Harvard Magazine described it as a "modest" progress, as compared to other top schools, where double-digit annual growth has been common.) And the university continues to receive nine-figure gifts from wealthy donors.
"There's a lot of money flowing to these Ivies right now. The idea that there will never be enough, or we'll always need more — I think there's a case of not understanding how to turn off the tap," Farish said.
To be fair, Roger Williams University — with its $90 million endowment — comes up well short of the tax's wealth threshold. Farish said he has heard people accuse him of having a different attitude because he is from a less affluent institution.
Asked if he would oppose the tax more forcefully if Roger Williams faced the tax, Farish said, "I hope I wouldn't be so hypocritical. He recalled that as he interviewed for the presidency of another college — one with a much larger endowment than Roger Williams' — he was asked what he would do with $100 million out of the endowment. Back then, he proposed eliminating tuition altogether, which he described as a limited financial hit for a huge marketing coup that would "be on the front page of every newspaper in America."
His message today remains the same: "You do not need to charge anybody any money; you have enough money to run this university."
At Harvard, officials have said that as they sort out the financial consequences of the tax, they will pause long-term projects and slow efforts to rebuild student housing. They declined to comment on whether they will make any reductions to financial aid programs.
Farish is clear that he opposes the endowment tax that passed in December, which, as a revenue offset, doesn't do anything to make higher education more accessible to low-income people. And he worries, like the letter's 49 signatories, that the precedent of the tax does pose a long-term risk to higher education.
But Farish added that he did favor a larger 5 percent tax on endowment earnings "where the proceeds would go to augment Pell grants," the prform of federal financial aid to needy students.
On his blog and in conversation, Farish has called for bolder thinking on college accessibility, on the model of the Truman Committee on Higher Education in 1946, which laid the groundwork for community colleges and federal financial aid.
"Government is there to take on the really big issues," Farish said, like the climbing cost of college and students left with larger-than-ever debt burdens. Right now, Farish said, those issues are not being addressed. "We get distracted by these things like taxing endowments," he said, "which are — in the grand scheme of things — more at the nuisance level" — and mainly for the wealthy universities who are being asked to pay.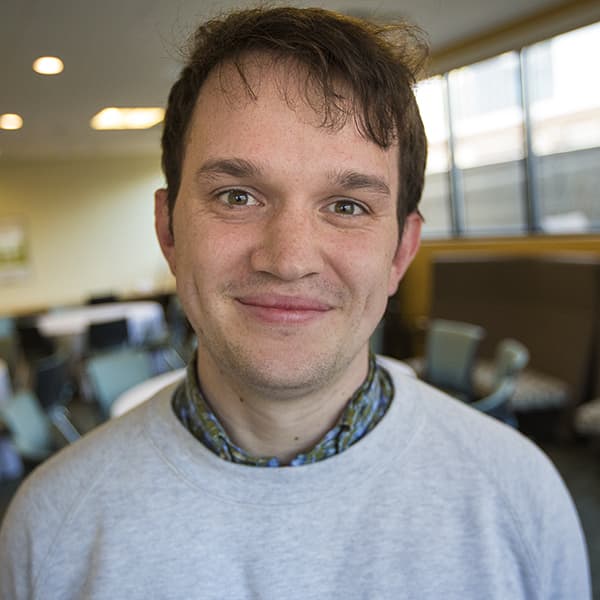 Max Larkin Reporter, Edify
Max Larkin is a multimedia reporter for Edify, WBUR's education vertical.