In An Effort To Be Welcoming, Harvard Scrubs 'Puritans' From Its Alma Mater Song
02:48
Play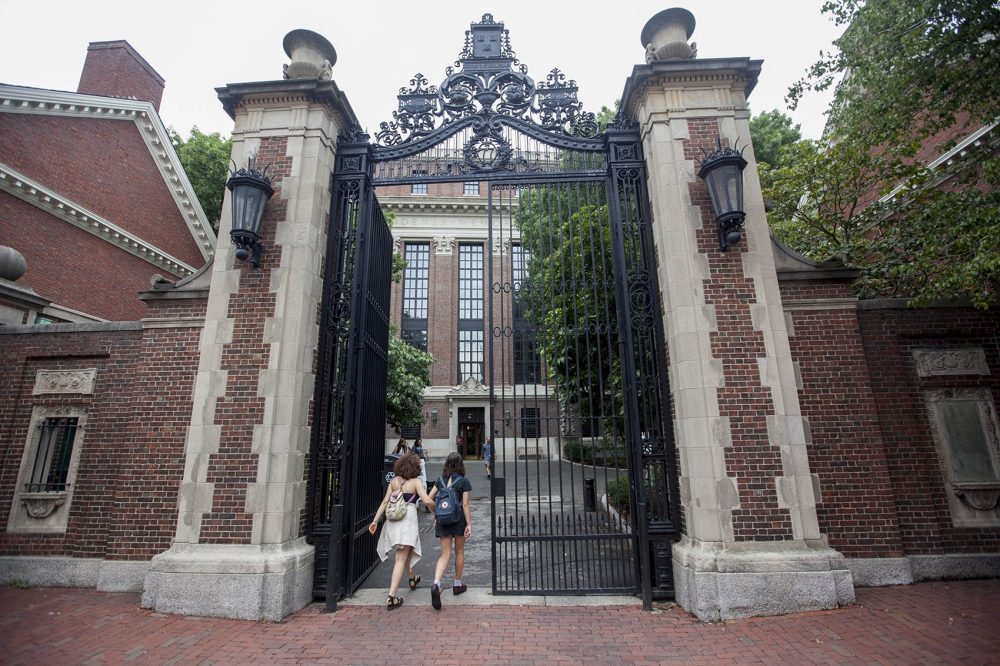 This article is more than 3 years old.
Harvard has rewritten the final line of a traditional song performed at its biggest ceremonies.
Like some of its art and architecture, the song hearkens back to Harvard's beginnings in Puritan Boston almost 400 years ago. That's arguably not the note to sound if you're hoping to project 21st-century values like openness, diversity and cosmopolitanism.
"Fair Harvard" — known as the school's "alma mater" song — originally closed with a hope that the university will last at least as long as Massachusetts' oldest European families:
Be the herald of Light, and the bearer of Love,
till the stock of the Puritans die.
"Fair Harvard" was written almost two centuries ago, in 1836. But those final lines have been causing trouble for almost as long.
In 1888, singing about the timeless "stock of the Puritans" reminded a young W. E. B. Du Bois that he was "in Harvard, but not of it."
"There's a history of noticing the way in which the alma mater connects Harvard to a single cultural tradition," says political theorist and professor Danielle Allen.
Allen co-chairs the university's committee on inclusion, which oversaw the change. Allen, who is African-American, remembered first hearing the song several years ago at a Harvard convocation, during which students from around the world are welcomed to campus.
"I felt embarrassed; I didn't feel good welcoming this cohort of first-year students with that concluding couplet," she says.
For what it's worth, it's not exactly appealing as poetry, either — so says Harvard alumna, professor and poet Stephanie Burt. "Frankly, the old line made me think of soup stock. Like, 'You know, that's been in the fridge for a while — I don't know that I want to cook with that stock anymore.' "
Starting two years ago, Harvard set out to rework the "fabric" of its culture in an effort to promote "belonging." When it came to "Fair Harvard," that meant putting out a call for replacement lines, ones that made sense and were singable. This week, Harvard found a winner, sourced from alumna Janet Pascal, class of 1984. In place of the Puritans, "Fair Harvard" will now end with "till the stars in the firmament die."
Burt, who helped choose the new line, likes that it transcends any particular human history.
"The idea that we should be looking to the stars — rather than to where people's chromosomes come from — seems like a good idea," says Burt.
But the change hasn't won over everyone. Harvey Mansfield is a self-identified conservative professor in Harvard's government department who has said he's "hardly left" the school since he first came as an undergraduate in 1949.
Mansfield calls the change "a terrible thing," in that it erases some of the institution's history in service to "political correctness."
"It's much too foolishly sensitive of both Du Bois and Danielle Allen" to be put off by the line, Mansfield says. "They should be happy to be at Harvard."
But the change — along with other efforts to make the university a more welcoming place — is likely to stick.
So, when Harvard's first majority-minority class graduates in three short years, "Fair Harvard" will end up reminding them of infinite space, instead of the Massachusetts Bay Colony in 1636.
This segment aired on March 29, 2018.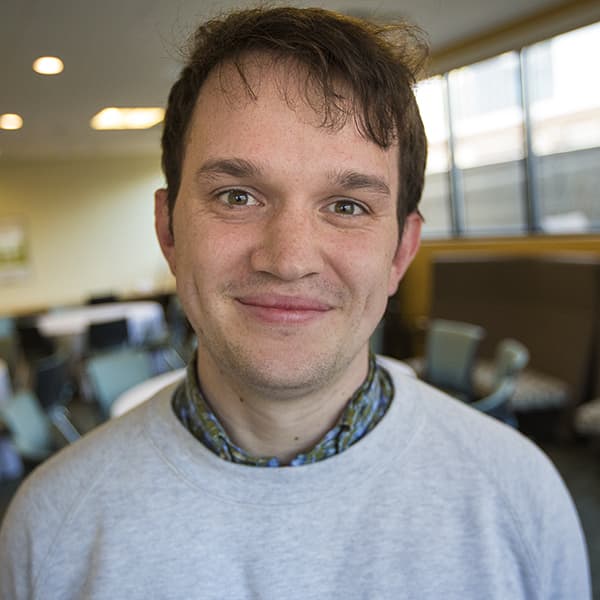 Max Larkin Reporter, Edify
Max Larkin is a multimedia reporter for Edify, WBUR's education vertical.