John Lewis: The Women Of America And Students Inspire Me Today
07:33
Play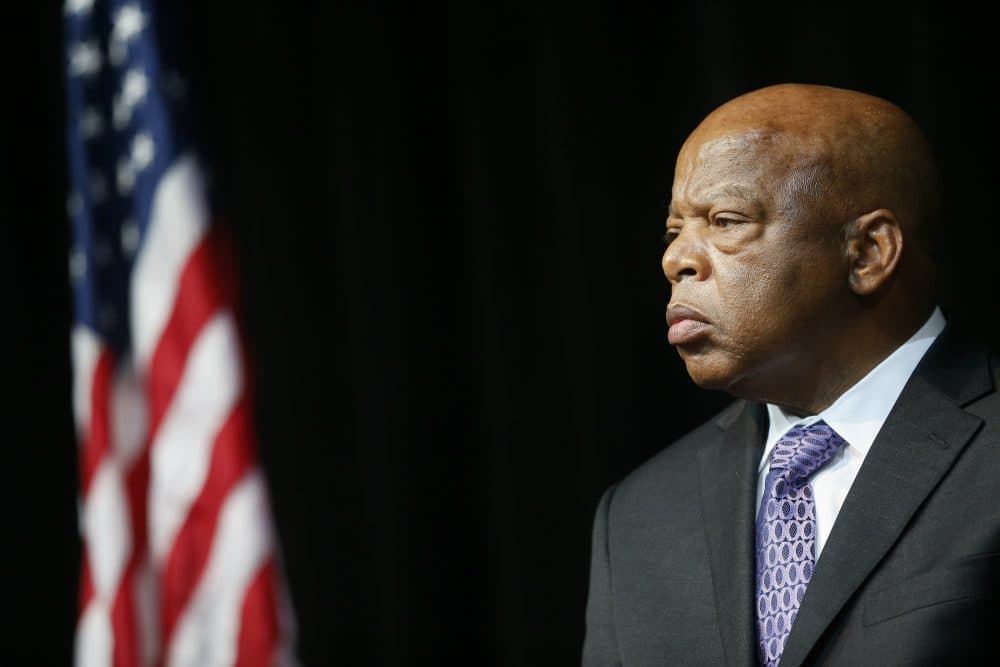 This article is more than 2 years old.
Speaking at Boston University's commencement this weekend, U.S. Rep. John Lewis told graduates: "If you want a better, more just society, you cannot wait for someone else to do it. Through your own efforts, through your own actions, through your own creativity and vision, you have to do it. You must make our world a better place."
We sat down with the Georgia congressman and civil rights icon to talk about inspiring younger generations to create positive change. Lewis has said he was inspired by figures like Dr. Martin Luther King and Rosa Parks. In the interview, he spoke about who inspires him today. This transcript has been lightly edited.
---
Lewis: The women of America. The students. Seeing high school students and college students [want] to do something about gun violence [tells] me that we're going to get there. We're going to build a beloved community. It's going to take some time but we cannot give up.
Bob Oakes: 2018 marks 50 years after your friend and mentor (and former BU graduate) Dr. King was shot and killed. How much today do you find yourself using the lessons you learned from Dr. King?
Almost every single day. What he did and what he said inspires me sometimes when I'm sitting on the House floor, sometimes when I'm on a walk. When Dr. King and Bobby Kennedy were assassinated, I think something died in all of us.
I'm wondering about the state of race relations today from your point of view. How would you characterize it?
We've come a distance. We made a lot of progress. People can register and vote today, but the scars and stains of racism are still deeply embedded in American society. There are forces in America today that want to take us back. We have people saying that there are good people on both sides when people engage in words of hatred and violence.
Are you shocked or saddened that that's the situation today?
Sometimes I'm really saddened, and sometimes I feel like crying. I thought and I felt for some time that we were much further along to building what Dr. King called "the beloved community," toward redeeming the soul of America, and creating a nation at peace with itself. We still have so far to go but we will get there. I'm hopeful, I'm optimistic that we will get there.
You've openly feuded with the president. You've wondered if his presidency is legitimate because of Russian election meddling. You've publicly speculated if he's a racist. And in return, he's belittled you and your accomplishments. I'm wondering how much of today's unrest you lay at the feet of President Trump.
Well during another time in the history of our country, we had a president by the name of John Fitzgerald Kennedy, who became the first American president in modern time to say that the issue of race, the issue of civil rights, is a moral issue. The person that occupies the White House today is not in step with the message of bringing people together.
Do you not even like to say the name of the current occupant of the White House?
Well, I never had an opportunity to meet him and I don't have any desire to meet him, because I think he's been so wrong and failing to respect the dignity and the worth of all of our citizens.
In your speech at Boston University this weekend, you told the graduates, "you must be maladjusted to the problems and conditions of today," meaning don't simply accept things the way that they are now. Is that correct?
Yes. You cannot be satisfied. When you see evil, when you see something that is not right, not fair, not just, you have a moral obligation to do something, to say something. ... I was inspired by Rosa Parks and Dr. King and others to get in what I call "good trouble," necessary trouble.
You often tweet using #GoodTrouble. What kind of good trouble do you want this generation to get into?
I want these young people to organize, to get out there and dramatize the issue, make it real. And we must get out and vote like we never voted before.
If you had the luxury of being able to reach across time and whisper into the ear of the young John Lewis, what would you say to yourself about life ahead?
I would simply say, "Young John Lewis: Don't give up. Don't give in. There's a brighter day coming." ... Dr. King said on one occasion, "There's not anything more powerful than the marching feet of a determined people."
This article was originally published on May 21, 2018.
This segment aired on May 21, 2018.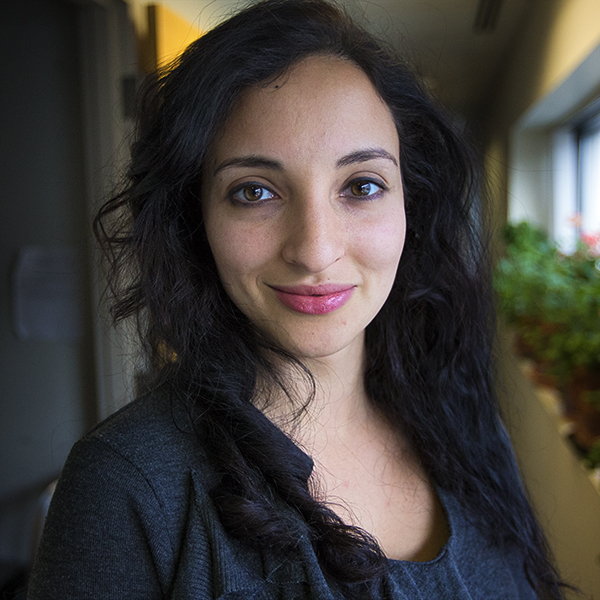 Yasmin Amer Producer, Kind World
Yasmin Amer is a producer and reporter for WBUR's Kind World podcast.