What's Next For UMass Boston After Chancellor Candidates Withdraw
03:36
Play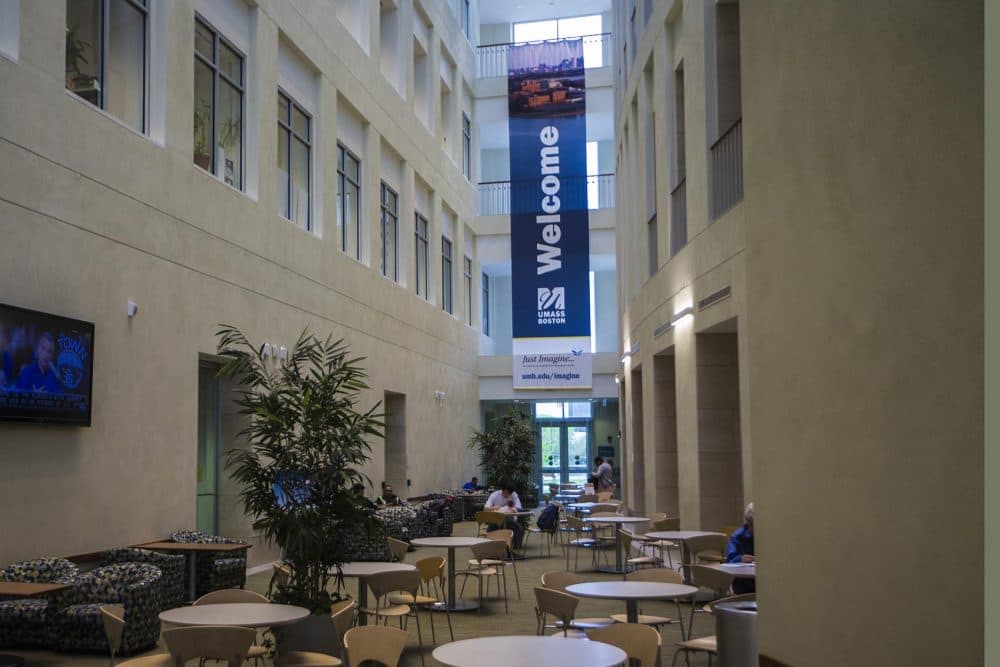 This article is more than 2 years old.
As UMass Boston prepares to get its second consecutive interim chancellor, some students and faculty are pulling to have more say in the selection process.
Three finalists for the job withdrew themselves from consideration Monday after faculty members said none had the qualities to lead the university.
Computer science student Jose Peña will be the first to admit he hasn't been paying close attention to the chancellor selection kerfuffle.
But he has great respect for his professors, and since a large percentage of the faculty felt the finalists weren't right for the job, Peña said that's all he needs to hear.
"I have faith in my professors, I'm really happy with the school, really happy with the staff, really happy with how they've been doing, so if they believe that the candidates were not a good fit, then I trust them that they are not a good fit," he said.
Peña was among the few students on campus Tuesday, the week after final exams took place.
That was also the week when the UMass central office gave faculty a chance to meet the three finalists.
Latin American studies professor Reyes Coll-Tellecha said the last-minute notice was an example of how the UMass administration feels about the faculty.
What happened next, she says, was extraordinary. Nearly 20 percent of the faculty came together to inject themselves into the chancellor selection process.
"In my 25 years at UMass Boston I have never seen consensus among 200 faculty members. The consensus was that none of the three candidates were appropriate or a good match for us at that moment. It was a strong consensus," she said.
That consensus led those faculty members to write an open letter to UMass President Marty Meehan. They said the three candidates had neither the skills, the experience, nor the values to lead the campus.
Instead of commenting for this story, Meehan's office pointed WBUR to a letter he wrote with news of the candidates' withdrawals. Meehan said he was "mortified" that the candidates' commitment and qualifications were called into question publicly.
He added it would be futile to reopen a search that went through 195 candidates over seven months.
Instead, Katherine Newman, UMass senior vice president for academic affairs, will step in when interim chancellor Barry Mills steps down in June.
Professor Coll-Tellecha said faculty are ready to work with Newman.
"The first thing we need to do is work with the new acting chancellor, see if she can help us repair the connection with the president's office, see if she is prepared to handle the budget the way it needs to be handled — immediately."
That's fine with incoming sophomore Isaiah Johnson, who said it's unfortunate that so many resources were put into the chancellor search only to end up with a second interim chancellor. But he said there was no alternative.
"I think the real objectionable thing is the faculty and students weren't really involved in that process to begin with, so the candidates they narrowed it down to were people that they saw could run the campus as opposed to who we could see," he said.
Now Johnson says he wants students and faculty to have a real seat at the table whenever UMass begins its second search for the new chancellor.
This story was done in collaboration with the Dorchester Reporter.
This segment aired on May 23, 2018.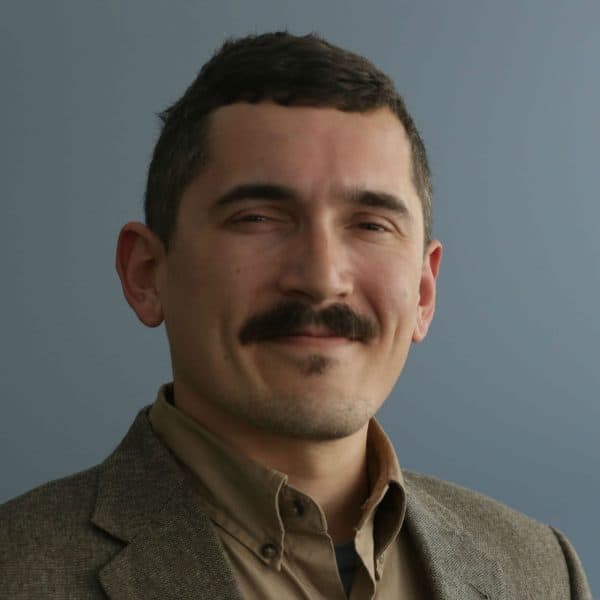 Simón Rios Reporter
Simón Ríos is an award-winning bilingual reporter in WBUR's newsroom.